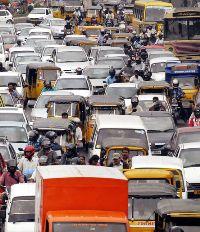 The forthcoming Auto Mobil International fair at Leipzig, Germany, will see participation from a number of Indian auto component makers, trade body Indo German Export Promotion Foundation said on Monday.
The auto show from April 10 to 18 will also have global equipment manufacturers, like BMW, Skoda and Renault, besides around 600 exhibitors from across the globe, Indo German Export Promotion Foundation said.
"The Indian industry is fast waking up as far as Leipzig Auto Fairs are concerned realising that East and Central Europe is the hub for automobiles. . .," IGEPF chairman Ditrich Kebschull said.
The Leipgiz event will also feature a parallel fair, AMICOM, dedicated to in-car radio, infotainment and navigation equipment.