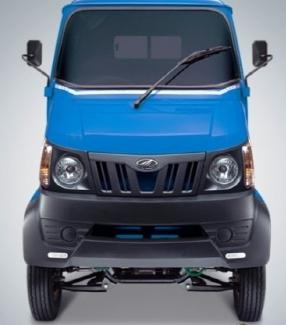 Mahindra & Mahindra Ltd on Tuesday launched Gio Compact Cab, its next generation passenger cab in Kerala, the first South Indian state where it is being introduced.

Described as the 'most affordable' 4 wheeler Cab, the product has been developed to "change the face of intra city stage and contract carriage travel in India", Jacob Vargehse, general manager, sales strategy planning and commercial, automotive division, told reporters in Kochi.

The capacity of Mahindra's Haridwar plant, from where the product will be rolled out, is 24,000 per annum which can be increased upto 48,000 per annum in case demands goes up, he said.

The Gio compact Cab is priced at Rs 1.95 lakh (ex-showroom kochi).

The company said the vehicle will redefine specific use in areas like the school children movement segment in Tier II and III towns, besides segments like large campuses, resorts and factories which have transportation requirements within their own premises.
Image: Gio Compact Cab