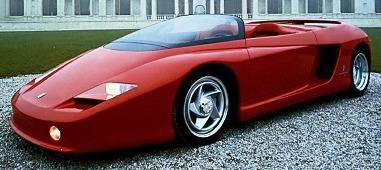 A Pune-based design school, DSK Supinfocom is one of the seven finalists in the Ferrari World Design Contest, which was launched in collaboration with Autodesk.

The finalist schools, with students from all over the world, will be involved in planning the Ferrari of the future. Autodesk is the technical partner and supporter of the project for 50 prestigious international design schools.

DSK Supinfocom is one of its kind international campus, offering professional courses in the fields of animation, game and industrial design.

It is a joint venture between the DSK Group and French institute Chamber of Commerce and Industry of North De France.

The other six finalists are IED and IAAD from Turin (Italy), the London Royal College of Arts (UK), the European Design Institute Barcelona (Spain), Hong-ik College Seoul (South Korea) and the College of Creative Studies in Detroit (US).

"The
contest's goal is to develop the Ferrari of the future, a pure hypercar, using technologies and material of the latest generation.
"A supercar, extreme regarding its architecture and its functional aspects, hyper light and hyper fast, hyper ecologic and hyper technological," stated a release.
The winners, with the results which are expected to be announced in July, will win an internship at Italy-based Ferrari and cash prizes, too.
Autodesk will also present an award to the student team that best uses Autodesk Alias software to both communicate their design intent and demonstrate the process of design.