Indian auto component industry is expecting a slowdown in growth to 12-15 per cent in 2011-12 from over 34 per cent in the previous fiscal, Automotive Component Manufacturers Association of India said on Tuesday.

Notwithstanding this slowdown, the industry is likely to see an investment of about USD 3 billion during the fiscal to enhance capacities across the country.

"The first quarter of 2011-12 witnessed some slowdown in vehicle consumption in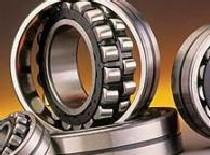 India and this seems to suggest the growth in the auto component industry in the current fiscal will be in the range of 12-15 per cent," Automotive Component Manufacturers Association (ACMA) President Srivats Ram told reporters in New Delhi.

The component industry had witnessed a growth of 34.2 per cent in last fiscal, taking its total turnover to USD 39.9 billion (about Rs 1,82,127 crore), he added.

"The exports also grew at a very healthy rate of 54 per cent to USD 5.2 billion (last fiscal). Looking at the US and Europe, this rate is also expected to come down to around 20-25 per cent," Ram said.

He, however, said ACMA is very bullish on the market performance in the long-term as it is expecting a compound annual growth rate of 14 per cent for the next 3-5
years.
When asked about the investment the components player may put in in this fiscal, Ram said: "We are expecting about USD 3 billion investment during this fiscal to enhance capacity".
The auto component industry had spent USD 2-2.25 billion on several greenfield and brownfield capacity addition projects in 2010-11, he added.
Talking about imports, ACMA Vice-President Arvind Kapur said: "The imports of components rose by over 30 per cent in last fiscal and this is not a healthy sign. We are now even talking about more FTAs with various countries and this is not a level-playing field".
If simple assembly of vehicles are encouraged in the country than complete manufacturing, then it will affect domestic component makers, he added.
On Duty Entitlement Passbook Scheme (DEPB), that incentivises exports through tax rebates, Ram said: "It is a very useful scheme for us. As there is no alternative and given the global market condition, we want the validity of the DEPB scheme to be extended beyond September this year".