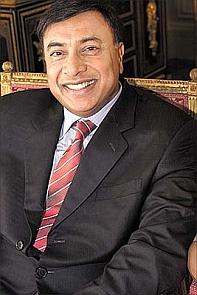 The Karnataka government has handed over 2,000 acres at Kuditini in the Bellary district to global steel giant ArcelorMittal to set up a six-million tonne-per-annum plant.

The company had signed a memorandum of understanding with the state government to set up the plant at an investment of Rs 30,000 crore (Rs 300 billion).

Chief Minister Siddaramaiah said at a meeting of global investors in June 2010, the government had approved the company's proposal for 4,800 acres to set up a steel plant.

So far, the Karnataka Industrial Areas Development Board has acquired 2,000 acres and handed over the land to the company.

Replying to a question from Shivalingegowda K M in the legislative assembly on Tuesday, the chief minister clarified the proposal to acquire land for South Korean steel major Posco was dropped, following resistance from farmers and religious heads in Gadag district.

In 2010, Posco had signed an MoU with the state government to set up a six-mtpa steel plant at a cost of Rs 32,300 crore (Rs 323 billion).

Recently, the company announced it had withdrawn its proposal, following
delay in land acquisition.
Subsequently, ArcelorMittal also announced the withdrawal of its proposal to set up a steel plant in Odisha.
Siddaramaiah said so far, the government had handed over 1,274.53 acres to industries that had signed MoUs at the investors' meeting in 2010 (excluding ArcelorMittal) and 794.45 acres to those that had signed such pacts at a similar meeting in 2012.
Of the companies that had signed MoUs in 2010, 22 had commenced manufacturing, while nine companies that had signed pacts with the state government in 2012 had started manufacturing, he added.
He said so far, Rs 18,061 crore (Rs 180.61 billion) committed in 2010 and Rs 3,363 crore (Rs 33.63 billion) committed in 2012 had been invested in the state.
Major companies to have invested in the state are Mangalore Refinery and Petrochemicals (Rs 15,798 crore or Rs 157.98 billion), Honda Motorcycle and Scooter India (Rs 1,350 crore or Rs 13.5 billion), J K Tyre & Industries (Rs 476 crore or Rs 4.76 billion), Jindal Aluminium (Rs 370 crore or Rs 3.7 billion), Starragheckert Machine Tools (Rs 215 crore or Rs 2.15 billion), Hindustan Coca-Cola Beverages (Rs 250 crore or Rs 2.5 billion), Aradya Steel (Rs 427 crore) and Shahi Exports (Rs 533 crore or Rs 5.33 billion).