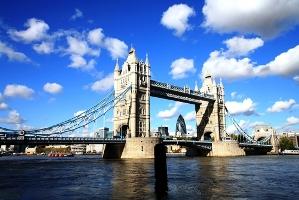 As companies abandon expansion plans because of tight immigration limits placed on hiring Indian and other non-EU professionals, ministers in the UK's David Cameron government are mounting pressure to revise the policy.


Placing the annual limit on non-EU professionals is a key coalition promise as part of its objective to reduce net immigration into Britain.


The promise, however, has been much criticised by companies and Business Secretary Vince Cable.


Now Chris Huhne, Energy Secretary, has added his voice to the chorus against the annual limit.


Stating that the cap was a source of concern, he added that he would hold urgent meetings with Home Secretary Theresa May and Immigration Minister Damian Green to relay his fears.


After hearing about problems that led to General Electric being unable to implement a wind turbine factory worth 100 million pounds due to its inability to recruit the right skills from within the European Union, Hunhe said it was 'absolutely essential' that companies are able to recruit people with the right skills.


He told The Independent: "I have been personally lobbied by some major investors, pointing out the problems that face them if we have an inflexible immigration cap. That was a point made to me very forcefully by GE.


They are about to be, I hope, a very significant investor. . . 'One of the issues they raised was whether they were going to be able to get key skills in and out of the country, given our commitment to an immigration cap.'

Huhne is the second Liberal Democrat Cabinet minister to speak out against the cap, after Vince Cable warned it would be 'very damaging to the UK economy'.

"I think when most people consider immigration, what they want is for us to be extremely tough on people who
do not have skills to offer the country.
But where there are very high-level skills that are needed to make the economy work and be competitive, I think we need to be flexible enough to welcome those people in", he added.
Huhne, however, said the coalition government was committed to the common minimum agenda agreed between the Liberal Democrats and Conservatives after the May 6 general election.
"A deal is a deal. We agreed in the coalition agreement to have a cap. The question is how the cap is applied, and whether the cap going to be on the people my constituents actually want to see controlled," he said.
Last week, Cable said the cap was leading to companies moving jobs overseas because they are unable to hire key personnel.
"A lot of damage is being done to British industry. I've got a file full of examples. This is not just people whingeing", he said.
Cable said he was committed to the coalition's plan for a permanent immigration cap but wanted to see it applied flexibly.
Complaints had been received from investment banking, engineering and pharmaceutical sectors.
"I am not known of as the best friend of investment bankers, but you know they are quite an important source of economic activity.
"I was talking to people in the city and there were two investment banks that recruit hundreds of people from the non-EU area, Indians and Americans. They were allowed only 30-40 (visas). They have moved some operations to Hong Kong", Cable said.


In one instance, a UK company needed 500 specialist engineers but was given a quota of four.


He mentioned an entrepreneur who abandoned plans to open a factory and create 400 jobs in north England after failing to secure visas for key staff.