Bharti Airtel, India's largest mobile operator, on Wednesday entered into an agreement with Opera Software, under which its customers across India, Africa, Sri Lanka and Bangladesh will be able to access a customised version of the latter's internet browser on their mobiles.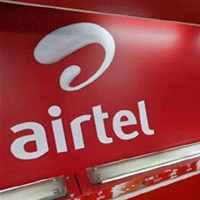 This will help the Norwegian browser maker for mobiles to gain access to over 253 million more customers and enhance its value, as it is reportedly being wooed by Facebook and Google for a possible acquisition.

Oslo-based Opera Software has agreements with 13 of the top 30 operators globally. Its Opera Mini browser is used by over 168 million active users, though it gives access to over 1.6 billion users.

The customised browser will have Google search engine, Gmail and YouTube, apart from various applications of Airtel that include Airtel Self Care, Airtel.com and Airtel Life, on the default page. Even Facebook will be available on the introduction page.

This was the second deal signed by Opera in a month. Earlier this month, it signed a deal with Latin American telecom company America Movil, which has 242 million users.

Opera Software is known for its technology in offering browsers, specifically made for the requirements of the mobile customer. Opera Mini's unique proxy-server-based technology can compress data by up to 90
per cent and decrease the user's data transfer costs.
It allows mobile users to enjoy more time online. Besides, since the data is compressed, it means faster downloads and better experience for users. It also reduces the pressure on the operator's bandwidth.
Through the browser, Airtel will be able to direct traffic to its own desired sites. It would also help Airtel save data bandwidth and increase usage by customers, said Sunil Kamath, sales director for Opera (India and South Asian Association For Regional Cooperation).
Under the pact, Airtel will offer co-branded Opera Mini browsers to its customers across India and South Asia and South Africa.
Opera Software has also tie-ups with Vodafone and Idea for offering similar services. But these are limited and the number of customers who have adopted it is limited.
"We are excited to bring a superior browsing platform to Airtel mobile customers across India and South Asia by leveraging Opera Mini's tried-and-tested set of solutions," Bharti Airtel President - consumer business, K Srinivas, said.
In India, Airtel charges Rs 98 a month for 1 Gb of data downloaded through its mobile internet facility on 2G network and Rs 45 for 150 MB to Rs 1,500 for 10 Gb on 3G network.
"There are millions of users with basic mobile phones instead of smartphones, and Opera Mini gives even the most basic phone a smartphone-like web experience," Opera Software Chief Executive Officer Lars Boilesen said.