Air India, which is set to fly to Moscow from early next month, is exploring CIS destinations among the new places that it wants to expand its global operations to, an airline official said.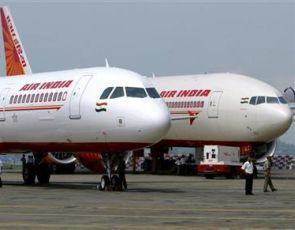 The state-run airline is also in the process of connecting capital New Delhi with Milan and Rome by the first quarter of the next fiscal.

"Our Moscow service will commence operations from March 1. We are also examining other Commonwealth of Independent States (CIS) routes as part of our international network expansion plan," the highly-placed official told PTI.

The airline has identified countries like Kazakhstan, Turkmenistan, Kyrgyzstan and Uzbekistan as the potential destinations, the official said, adding, "we are currently assessing the traffic potential on these routes."

The type of aircraft that would service these routes was also being studied, the
official said.
Noting that Air India would continue focusing on providing an alternative mode, the official said, "In ourassessment, people still prefer non-stop travel than one-stop connectivity."
Incidentally, Jet Airways has made Abu Dhabi as its international hub after its promoter Naresh Goyal sold 24 per cent stake to Gulf carrier Etihad. Another major Gulf carrier Emirates too provides global connectivity to Indian travellers via its Dubai hub.
"A non-stop solution would thus provide Air India an edge, particularly when Jet is likely to become a feeder air service from India in another two years down the line," a source said.
Jet Airways, which plans to operate from 23 domestic destinations to Abu Dhabi with Boeing 737-800 aircraft, has sought government's approval to codeshare with Etihad for these flights.
If allowed, Jet will cater to traffic from these cities to Abu Dhabi from where its equity partner Etihad will ferry passengers to other global destinations.