Air India will introduce new flights and also increase frequency of flights on various sectors from March 28, when summer schedule comes into effect.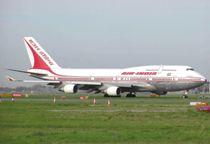 Air India would be launching new flights on Delhi- Coimbatore-Delhi sector, Delhi-Kozhikode-Mangalore-Delhi sectors, Delhi-Amritsar-Delhi and Delhi-Dehradun-Delhi sectors from March 28, Civil Aviation Minster Praful Patel said in a written reply to Lok Sabha.
He also said payments of productivity linked incentives to the Directors of National Aviation Company of India Limited, which runs Air India, have been restored. This has been done as decision of the Sub-committee of the airline's Board of Directors, formed to examine and suggest measures for wage reduction or rationalisation of its employee, was pending.
The national carrier is setting up maintenance, repair and overhaul facility at Nagpur, with Boeing, to undertake major checks of Boeing's B777 and B787 aircraft, and one at Thiruvananathapuram for B737 aircraft.
Apart from it, it is also planning to set up MRO facility at Mumbai, with General Electric, for GE90/GEnx engine as GE NETWORK partner, Patel said in reply to another question.
Air India has proposed to construct a new hanger for carrying out major checks of B777 and B787 aircraft at Delhi. NACIL has an MRO facility for undertaking majors checks of B747-400 and Airbus A310 aircraft at Mumbai.