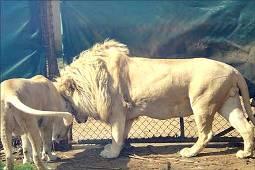 African countries like Ethiopia, Mozambique and Zambia are wooing Indian investors to set up their ventures across industries, including equipment, consultancy, services industry, with major focus on agriculture and food processing units.

Africa is emerging as an investment hub for many Indian companies across sectors due to its friendly government polices, business and investment environment and favourable climatic conditions, said Susan Sikaneta, high commissioner of the Republic of Zambia.

Addressing the gathering at the Confederation of Indian Industry's session on doing business in African countries here on Thursday, she said, "The major driving factors are the stable government, and exemption from duties and other government support. Fertile land and its natural resources are also opening up many investment opportunities in the region," she said.

CII's Andhra Pradesh chapter is planning to send a task force to the African subcontinent to explore investment opportunities in that region.

"CII is planning to take up a joint mission for beneficial partnerships.

"We have set up a 10-member team which will visit the African countries to study the market during the September-October period this year," said Suresh Chitturi, convenor, CII-AP task force on agriculture.

The session was organised to encourage Indian exporters to have access to the African countries and explore the potential for investment opportunities in the region.
Image: African lions | Photograph: Indrani Roy