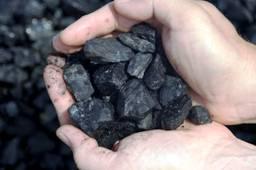 The government should not cancel the allocation of coal blocks that are under the scanner after CAG report simply because there is a 'political' demand to do so, Industry body CII said on Friday.

"Every thing should go by the law. Action (cancellation of coal blocks) should not be taken because there is a political demand (for it)," Confederation of Indian Industry president Adi Godrej told reporters in Mumbai.

Reiterating his stand that there is no need to cancel all the coal licences as being demanded by the principal Opposition BJP, Godrej said the government can't unilaterally take such a decision without giving out details.

Action should be taken if there are clear signs that law has been violated, he said, adding, 'the government should not allow any malfeasance'.

CAG has said the government suffered a presumptive loss of Rs 1.86 lakh crore (Rs 1.86 trillion) in coal block allocations during 2004-2008, when Prime Minister Manmohan Singh held the coal portfolio.

This has led to a washout of the Monsoon Session of Parliament as BJP has been demanding PM's resignation, besides the cancellation of all the coal blocks allocated.

Expressing concern on the state of the economy, Godrej said there is a crying need to revive growth by taking forward the much-awaited reform process.

"Growth can be revived because there are no structural issues. The current slowdown is a cyclical problem that can be tackled through policy initiatives," he said.

Refusing to comment on a recent article in US daily Washington Post,
which has made critical comments about the performance of Prime Minister, the noted industrialist said, however, that there is a need to improve perception about India.
"There are several areas which need to be tackled. The first area is perception of the country both internationally as well here. The perception about growth process has deteriorated in the country," he noted.
Attributing this 'perception' to factors such as GAAR, respective amendments on withholding tax, the violence at Maruti Suzuki's Manesar plant and the power outage due to grid failures, Godrej said that these issues need to be corrected.
Welcoming the Shome panel report on GAAR (norms to prevent tax evasion), he expressed hope that the government would implement its recommendations at its earliest.
Among other things, the government-appointed panel has suggested that implementing of GAAR be deferred by three years.
The CII chief called upon the government to bring down fiscal deficit by ensuring a significant reduction in subsidies, particularly the fuel subsidies, and putting in place the disinvestment process.
Besides, the government should open up foreign direct investment in areas where it is still not allowed such as aviation and multi-brand retail, and increase foreign direct investment limit in sectors like insurance to attract more foreign exchange and investment.
"The GST (Goods and Services Tax) should also be put in place as this move alone would push GDP growth by at least 1-1.5 per cent," he said.