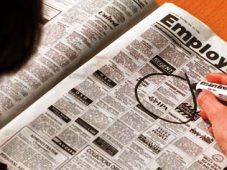 For Santanu Paul, being the son-in-law of C Rangarajan, chairman of the Prime Minister's Economic Advisory Council, is just another facet of his life.

More than the access he has to the corridors of power in Delhi or to 7, Race Course Road, what matters to Paul is TalentSprint, his password to young minds building the future.

TalentSprint's founders -- Paul, Madhu Murty Ronanki and J A Chowdary -- are three "sprinters" from the information technology sector, who have "gone off the track" to give something back to society, Paul says.

In a span of just about three years, their brainchild imparted skills to about 20,000 engineering graduates and banking aspirants across South India.

This financial year, TalentSprint is set to post a turnover of Rs 20 crore (Rs 200 million).

The beginning

In 2009, Ronanki, a former Accenture employee; Chowdary, founding director of Software Technology Parks of India and a well-known IT professional and Paul, an expert on start-ups, joined hands to form TalentSprint.

According to an independent study and ground work by the team, for pass-outs from engineering colleges in India, the employability level stood at only 25 per cent.

"After coming out of these colleges, their employers have to shelve about Rs 200,000 in the next six months to impart skills. This skill gap is what we wanted to cash on," says Chowdary.

TalentSprint started by imparting skills to IT and engineering professionals. Later, it forayed into training banking aspirants, after seeing the potential in the sector.

"We are following a trainee-funded model in which job-seekers fund for their training and get funds from companies that want to train their talent pool.

Basically, Tier-II and Tier-III students are our focus, as the colleges in these places fail to skill their students," says Paul.

The company has various training programmes -- Rs 40,000 a student for a six-month IT skills training programme, Rs 7,000 a student for 120 hours of training for banking tests and Rs 5,000 a student for about 400 hours of college training.

The company first came into limelight in 2011, when it partnered the National Skill Development Corporation, or NSDC (which has a stake of about four per cent in TalentSprint), to raise a debt of Rs 10 crore (Rs 100 million).

In 2012, it raised Rs 20 crore in series-A equity funding from Nexus Venture Partners.

"TalentSprint gelled well with our vision to skill 150 million by 2022. Moreover, according to our performance parameter in 2011-12, it was awarded the best 'non-corporate partner' of NSDC," says an NSDC spokesperson.

Track record

Started with an initial capital of Rs 2 crore, TalentSprint is likely to record a turnover of Rs 20 crore this financial year.

In 2011-12 and 2010-11, it had posted turnovers of Rs 14 crore (Rs 140 million) and Rs 5 crore (Rs 50 million), respectively.

"We expect the turnover to touch Rs 100 crore (Rs 1 billion) by 2015-16," Paul says.

Though the company broke even last financial year, further investments this year made it non-profitable, Ronanki said.

With offices in Hyderabad, Bangalore, Thiruvanthapuram and Chennai, TalentSprint reaches out to a little more than 70 colleges across South India.

"College network centres were brought in so that students could be certified with industry-readiness before they graduated.

Our labs give them training for the work they have to do while on a proper job. We are keeping our eyes on a $5-8-billion global skilling market," Ronanki adds.

A company official said TalentSprint forayed into banking, with an ambitious target of training 50,000 aspirants by 2015.

"A lot of opportunities are opening in the banking sector and there is no concentrated effort to train aspirants here. Our motto was to follow the sectors where jobs are coming," he adds.

The company owes its success to an interactive classroom platform, iPEARL (Interactive Platform for Remote Employability and Learning).

"Through this, experts from one of the centres can share ideas with students easily.

"It helps in the conversion of un-skilled to skilled," Paul says.

Initially, the company had three virtual classrooms in Anantapur, Prakasam and Guntur districts of Andhra Pradesh.

Slowly, Paul and his friends are spreading the reach of virtual classrooms to other centres, too.

Early this year, TalentSprint acquired Axiom Academy, a placement training and engineering coaching company, for an undisclosed amount.

"Apart from normal training, the company also helps secure jobs for its students by facilitating recruitment campaigns by major IT companies across the country.

"This ensures once the students are skilled, they are properly placed, too," Paul says. Currently, TalentSprint has recruitment tie-ups with 200 companies.

Scope for improvement

Many criticise the company's model.

"They are trying to mix up so many things by bringing in training for banking aspirants, all too fast.

"Established players such as NIIT took many years to shift focus to banking, finance, insurance and executive management education, while companies such as Aptech are still targeting the IT sector.

"Their diversification happened at a swift pace," said an industry expert closely associated with the TalentSprint operations.

Competitors in the sector include Educomp and Global Talent Track.

It is in Andhra Pradesh, the state Rangarajan served as governor, where the company has a stronghold.

"TalentSprint has to look for new areas outside South India," says Vasudeva Varma, an industry expert and a professor at Indian Institute of Information Technology, Hyderabad.

"While they have shown remarkable progress in a short time, we have to think whether good-quality higher education can be replaced or not.

Skilling can be infused, but TalentSprint would not be able to provide knowledge to students.

That is the model's strength, and also its weakness. Players such as NIIT also focus on academics.

In the long run, they may also look into these aspects. The fundamental knowledge of students from smaller towns should be sharpened to ensure they don't do just regular fit-in jobs in IT," he adds.

The next lap

TalentSprint has lined up ambitious plans for the second phase of its expansion.

"Our target is to have at least 500,00 students by 2020," Ronanki says.

The TalentSprint team assures in the next 18-20 months, it would have presence in at least 10 major cities and about 250 colleges across South India.

"If we are looking for a turnover of Rs 100 crore by 2015-16, it would be a combination of organic and inorganic growth," Paul says, adding when required, the company would raise capital from existing players for expansion.

TalentSprint is also eyeing foreign destinations, including Africa and South Asian countries such as Bangladesh and Pakistan.

"These markets have a lot of potential to expand. Based in India, we can go ahead with the training programmes online," Paul says.

Soon, TalentSprint would bring out the concept of a 'super campus', where 200 of its partner companies that conduct recruitment drives are connected to all the 250 colleges and institutes TalentSprint is associated with.

When asked about his relations with Rangarajan, Paul has only one answer, "Will it change your opinion about me or our company? If we think about the future, 'talent' can only sprint'."

EXPERT TAKE: U B Desai

It is important that companies such as TalentSprint are joining hands with the government to meet the latter's ambitious skilling target for 2022.

Compared to other players in the arena, TalentSprint is trying to impart soft skills, too.

Though established players such as NIIT and Aptech are there, TalentSprint has the potential to mark its place.

A major challenge for its model is securing placements for students.

Though it is doing its bit through placement drives, I think more needs to be done in branding and securing placements for these students, as major companies might still opt for students from IITs and other such institutes.

As TalentSprint is focused on Tier-II and Tier-III cities, the financial model of charging from students should be more lenient, both on-campus and off-campus.

An inclusive and accommodative model for the economically backward would attract more takers.

Skilling alone cannot make the company carry forward whatever success it has seen.

It must focus a lot more on diversification to other academic sectors.

As it has seen all its growth only in South India, I believe it is time the company expands outside this region and reaches out to markets in north India, maybe even outside the country.
U B Desai, is director of IIT, Hyderabad