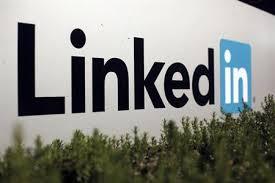 Professional networking site LinkedIn recently crossed the 20-million member mark in India. Nishant Rao, the site's country manager, tells Katya B Naidu why India is the next best market for LinkedIn after the US and how the company is fighting social media fatigue. Edited excerpts:

In the last six months, LinkedIn has added features and increased communication with subscribers. What are the reasons behind this?

In the last six to eight months, we have been able to innovate new products. In the last three quarters, we spent a lot of time in ensuring our infrastructure was ready for more page views rendered on time. Now, the focus is turning to a host of products for our members. We are also moving away from the professional profile tracker to becoming a publishing platform for professionals.

How successful have you been in shifting from the professional tracker space to content consumption?

The shift has been happening through a year and a half. It happened in the US two to three years ago. Now, features such as the address book not only keep you in touch with colleagues, its contacts update your interactions, too.

LinkedIn is increasing content and activity amid social networking fatigue. How would this affect your plans?

LinkedIn is focused on relevance. If I can give members stuff that is relevant interesting, it makes them more productive. LinkedIn knows more about you than any other site out there.

LinkedIn is pushing its members with more e-mails. Why?

Right now, the push is of different content pieces. If members are with certain groups as part of a contact, they get daily updates on meetings. If news is relevant to members, it is pushed. There are various properties and, thus, more e-mails. Also, as more people are connected, one sees more invites.

We send e-mails with summaries of different properties
members engage with.
How have page views increased after you launched new products?

Annual page view growth is about 56 per cent. In India, I am seeing more people view more pages on their profile dashboards. A million and a half publishers saw material increase in their traffic; we are referring them.
Have you increased advertising as well?
Unlike other networks, we have not increased our ads per page. We want it to look and feel simple. Our ad-to-edit ratio is still very healthy. Interest from advertisers increased, as they figured they had a marquee audience---only professionals.
What are your marketing products?
We have three buckets of products---targeted reach products, engagement products and spur-to-action products. Targeted reach products are display ads, with other ad formats called partner messages, through which a company can push a partner message for a particular target audience. For engagement products, there are groups and followers. A company can have followers with targeted status updates, with a different bucket of followers. Also, in India, we have a member drive to refer certain products to others. This is our spur-to-action product, as you are acting and getting a user to do something
How are you paid? Are premium accounts growing? How are these faring in India?
We don't give a country-wise break-up of our numbers. Premium subscriptions rose 70 per cent annually. We don't measure success on premium subscribers, as our mission is to connect professionals. We don't follow a fremium model. We want the free experience to be solid. For our sales navigator product, both the buyer and seller want the call.
How vital is India to LinkedIn?
India is extremely important. We have 20 million members here. Also, India accounts for a sixth of the world's professional base. It is the second-fastest growing market after the US. It is also strategic. We have research & development and customer support operations here.