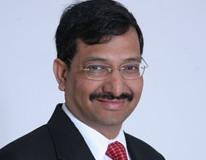 Polaris Financial Technology Ltd , the Chennai-based information technology major which provides products, solutions and services for the financial services sector, has appointed five CEOs, one for for each distinct line of business.

Arun Jain, chairman and chief executive officer, explains the reasons to Business Standard. Edited excerpts:

What is the idea behind the restructuring?

We need to unlock our potential and need to accelerate the growth engine.

In January, based on leadership deliberations and recommendations from The Boston Consulting Group, the board of directors authorised the management team to explore options for providing impetus to the next stage of growth and to maximise shareholder value.

A task force was set up and it reviewed with the board, based on which the company is restructuring its businesses into separate services and products divisions.

Both divisions will have independent management teams and strategies aligned to their respective customers' needs.

Five CEOs are appointed, for each distinct line of business across services and products, for greater customer focus and agility.

COO (chief operations officer) Govind Singhal will guide the enterprise-wide change.

What kind of growth are you expecting after this restructuring?

Product business, currently at around Rs 500 crore, can grow to Rs 1,000 crore (Rs 10 billion) in the next three years.

It is difficult to predict the service business, currently at around Rs 1,800 crore (Rs 18 billion).

However, it is significant and can clock high growth numbers.

What are the immediate tasks and challenges for the new CEOs?

Going deeper and deeper in the existing geographies. At present, the win rate is around 40 per cent, which can be increased to 50-60 per cent.

In terms of challenges, how can we capture the market is the biggest challenge. They (the CEOs) have to prove themselves on this.

Major recommendations of the task force. . .

On the services business, it was observed that the front-to-back integration of client-facing and delivery organisations, led by a chief client officer for each strategic account, the division to have the ability to partner with any third-party solution provider and not be limited only to Polaris' product suite, and bring the business leadership closer to the market.

In terms of products business, focused R&D (research & development) investments in each product line and increased solution architects' footprint in markets.

To enable clients to leverage the power of the intellect suite of products through a network of third-party system integrators and provide dedicated client research facilities at FT 8012, Polaris' unique Financial Technology Design Center, for the acceleration of modernisation initiatives.

Will you be looking at floating new subsidiaries for the two businesses?

At present, they are different divisions. Legal separation was not mooted in the recommendations.

But, if it is required, we will look into it.

What are your expansion and capex plans for the current financial year?

The company is planning to enter the South American and Latin American markets.

About Rs 65 crore (Rs 650 billion) for IT and physical infrastructures, Rs 100 crore (Rs 1 billion) for R&D and Rs 35 crore (Rs 350 million) towards marketing spend.
Image: Arun Jain | Photograph, courtesy: Business Standard