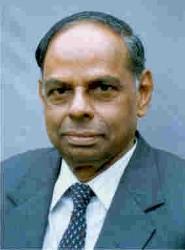 C Rangarajan, chairman, Prime Minister's Economic Advisory Council tells Business Standard that the measures taken by the government will lead to economic growth of at least 6 per cent in FY14 against a decadal-low growth of 5 per cent in FY13.

According to him, the impact of the government measures would be felt from the second quarter or the second half of the year.

Excerpts:

PMI in services grew to 53.6 points in May from 50.7 in the previous month. However, PMI for manufacturing declined to 50.1 from 51.0 points, staying marginally on the growth line. What do these trends indicate?

One has to look at all these indications with some caution.

They always do not indicate very clearly what happens to the overall industrial production.

Therefore, I will see these numbers with some caution.

I would say that the impact of the various measures that have been taken by the government will be felt during the year.

These may not be necessarily reflected in the first quarter, but I certainly believe that these will be felt in the subsequent quarters.

Do you mean we don't have to take the HSBC's PMI data seriously?

These are some indicators and I do not think they correspond necessarily to what happens ultimately.

These are just expectation numbers and they don't always co-relate well with the industrial production.

But still, certain parameters are common. . .

They do give some indication, but all I will say is that these should be interpreted very cautiously.

I think a growth rate of 6 per cent or a little above that is still possible in 2013-14, if manufacturing grows 4 percent and agriculture by 3.5 percent.

You just said 6 per cent GDP growth, but your council's estimate for this year is 6.4 per cent. Are you revising those figures?

Let me say, at least 6 per cent. Our growth estimate is still 6.4 per cent. I am not revising it.

But certainly, you will see the numbers coming up only in the second half or the second quarter of the year.

Do we expect major changes from the second quarter?

Yes, we will see the pick up gradually during the course of the year.

What makes you think that 6.4 per cent GDP growth is still achievable in 2013-14?

I would cite three reasons.

First, as I mentioned, the measures taken by the government last year. Second, I believe that there is big effort being made to achieve the appropriate production in the capacity, especially in infrastructure like coal and power sector.

Achieving target in these sectors will stimulate private economic activities.

Third, I think serious effort is being made to remove the obstacles and clearances of large projects.

All these impacts will be felt during the year.

But the GDP data showed that gross fixed capital formation, a proxy for investment, grew by just 3.43 per cent in the fourth quarter of 2012-13 against 4.5 per cent in the third quarter.
Besides, demand in the form of private final consumption expenditure grew just 3.81 per cent from 4.15 per cent over this period. . .

I think people look only at one side of the numbers.

Also look at the gross fixed investment rate and gross fixed capital formation rate, which are still above 30 per cent of the gross domestic product.

This, I still think, is a very high investment rate.

It should give us the kind of growth rate we are talking about.

Mining, too, has been negative for the last two financial years. . .

Mining has certain elements to it.

Coal is also part of mining, which has shown some improvement.

There have been problems in mining ore due to court orders.

Those have been relaxed to some extent now. Hence, mining in iron ore sector can also pick up.

But there are other areas where we don't see much improvement.

Do you think smuggling will increase due to import duties raised on gold?

Look, two things are happening, the gold prices internationally have also fallen and the import duty has been raised.

Hence, the overall price to the consumer depends on the international price as well as the duty.

I do not see that the imposition would lead to smuggling, but we really need to watch the situation.
Image: C Rangarajan