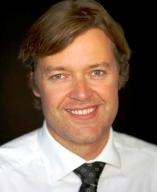 This January, Lars Boilesen took over the reigns of Opera Software after its co-founder and leader of 15 years, Jon S von Tetzchner, stepped down.
Boilesen, who was vice-president, had held executive positions in various corporations, including Alcatel-Lucent, where he was CEO for the Nordics and the Baltics, and in Tandberg Data.
He started his career with the Lego Group. In an email interview to Leslie D'Monte, he talks of the way ahead for the company. Edited excerpts:
How easy or difficult will it be for Boilesen to step into the shoes of von Tetzchner?
It is impossible to do so directly. Along with co-founder Geir Ivarsøy, he had the original vision of creating a fast, compact and versatile browser which could run on anything, back in the early 1990s.
On the other hand, von Tetzchner and I agree on the fundamental strategic objectives of the company. We share a vision of an open Internet and believe that standards-based browsers such as Opera help make that a reality.
Opera has worked tirelessly to see our vision of the Web become a reality. Since our founding, we have made sure that our browser works on any platform.
More than 10 years ago, we began working with mobile devices. For many years, we have delivered the innovation to help the world leverage Web technology in new and powerful ways.
We know, ultimately, that Opera specialises in consumer experiences, regardless of whether you download our browser or have it pre-installed in a product you buy.
Our focus on the end consumer is also beneficial to our OEM (original equipment manufacturer) and network-operator customers, who increasingly need browser and browser-based services to create compelling experiences for their end users.
Will the roadmap for Opera Software be radically different, now that the leadership has changed?
There will be no strategic changes to Opera's business. We are firmly committed to becoming the world's premier browser for any device. My job will be to execute the agreed-upon strategy.
Our focus, going forward, is to put into effect our current strategy and continue to deliver the best browser experience to the breadth of our customer and user base.
What will be the nature of cooperation between Boilesen and Tetzchner?
He will empower the organisation with his knowledge and experience. My role is completely empowered as the company's chief executive officer.
How does Opera plan to further tap the mobile and mobile internet devices space? What more will your company need to do to stave off competition from the likes of Google, Microsoft and Firefox?
Our focus is two-fold. First, to create the best possible internet experience and make it available directly to consumers. The other is to work with the world's leading manufacturers, operators and content-creators to customise Opera to their hardware and product portfolios.
We work extremely hard to keep our position as the most innovative browser vendor, because everyone wants to differentiate their offering.
Another benefit to Opera is that we are independent. We can work with anyone (any manufacturer, operator, etc) and we are not tied to a specific operating system.
Companies like Microsoft and Google combine their internet suites with other offerings. This gives them a distinct advantage. How do you plan to counter this strategy?
In one word: innovation.
Having been in this business for over a decade, how does Opera see the future of the internet? Where does Opera fit into this future?
Fortunately, we are moving into a world where there are multiple operating systems and multiple platforms. Only one thing unites them and that's the Web.
This is vastly different from the last 25 years, where one operating system ruled (Windows), on basically only one platform (PCs and laptops).
Opera's cross-platform strategy is extremely well designed for a future where people go online to do essentially everything they do with stand-alone applications today, from all kinds of portable and non-portable devices.
Image: Lars Boilesen