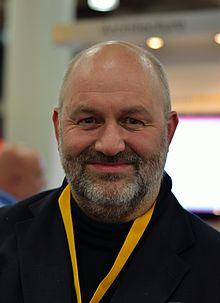 Amazon Web Services (AWS), the cloud computing arm of global e-commerce company Amazon, is betting big on India's untapped potential for information technology.
AWS has offices in Mumbai, New Delhi and Bangalore, and is looking at expanding its team.

Werner Vogels, chief technology officer of Amazon, who was in India recently, spoke to Surabhi Agarwal about the business case for cloud computing in India, Amazon's clients in India and how hosting on cloud actually make data safer. Excerpts:
Considering India is very under-penetrated in terms of IT, what kind of opportunities do you see in the country for AWS?
We serve so many different constituencies. There are start-ups, large businesses, high-growing ones, etc. There is no young business, which is being built that goes to an investor and says 'give me $5 million as I want to buy some hardware'.

Even in the case of enterprises, there is tremendous competition. If you want to be competitive in today's market, you need to focus on building products very rapidly and almost in the same way as start-ups do.

Enterprises are becoming more entrepreneurial. The success of cloud computing is partly because it caters the exact needs of the enterprises today. The reason why it wasn't there in the first place was because companies have been held hostage by the likes of IT providers that made very long-term contracts with almost 70-80 per cent margins.

They didn't want to go to a very flexible resource model because that would basically take their business away.
What excites you more - the corporate sector which has significant legacy systems to move to the cloud, or the untapped small and medium business (SMB) space?
There are millions and millions of SMBs in India and they have no IT personnel. They will not acquire servers, or storage or data centres. They will acquire them as Software as a Service, and they will be available for them at a really low cost.
There is so much exciting stuff happening. For example, I was talking to someone from ApeejayUniversity who wants to do so much to improve the infrastructure so that he can serve his students better.
In Mumbai, I met the CEO of Tata Motors, and they are on one hand making sure the whole digital experience around the Nano is great. But, he is also enabling each of the Tata Motors trucks with GPS and other sensors not just to track where they are but also to see what is the health of the trucks so that you can do preventive maintenance on all the 200,000 trucks.

There is also Hungama, one of our earliest ones, that came on board in 2008. Also, at Mahindra 2 Wheelers, the entire dealer management system runs on AWS. It completely revolutionises the way in which they interact with their customers.

If I look at the application business, which is being driven by Indian players - InMobi, FreeServer etc, all of them multi-billion impressions a day, and they probably can't do it without a flexible cloud computing model.
Are you having any conversations with the Indian government yet, which also has some plans for the cloud?
I haven't been in touch with many of the governments here, but across the world, the governments have been very keen in our services as well mainly because they are almost in the same situation as the large enterprises are.

There is no money. Every dollar that a government can save on their IT infrastructure, they can use for much more relevant things. In the US, the government has instituted a 'cloud first' strategy. At the same time, governments want to deliver services much faster to their citizens.

Many government agencies are looking for much more direct engagement with the citizens. Cloud computing is not anymore a technology trend, it is a business trend.
There are still many who believe cloud computing is adding to the data breaches across the world…
I would like to believe the inverse. I think there are a lot less data breaches happening because of the cloud. Many of our customers will tell you their security posture has actually increased after they adopted cloud.

Probably because in their own server, they were relying on a firewall, and the idea is that the firewall would keep all the bad things outside but if that was the case we would have firewalls around all our cities.

We don't do that because many of the threats are coming from the inside. Instead, some of our customers are moving to the cloud because they are getting better security.