China's rise raises questions for world trade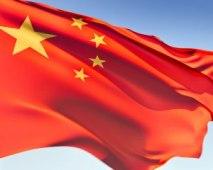 It has recently been confirmed that the People's Republic of China has overtaken the United States as the world's largest trading nation.

It is, of course, already the world's largest manufacturer, by many calculations the largest investor, and even the largest currency trader.

Its march to being the world's largest economy, possibly as soon as 2020, appears inexorable -- and it will certainly redesign the layout of global commerce.

In particular, the derailment of worldwide trade negotiations has led to attempts to put together regional or even transcontinental trading blocks.

This will undergo a subtle change, with major trading countries seeking to expand their bilateral business with China even while keeping the groupings intact.

Signs of such a strategic shift in cross-border commerce are already visible: some European nations have begun doing more trade with China than with their conventional trading partners within Europe.

Even the US, whose dominance over global commerce since World War II is being challenged for the first time, is striving to expand its bilateral commerce with China.

China's ascent to the world's leading cross-border trading nation cannot indeed be attributed to any single factor.

However, it may partly be ascribed to an export boom funded by an undervalued currency.

In the recent past, Chinese imports, too, have soared -- in fact, more rapidly than exports.

However, a sizeable part of the imports comprises raw material and parts for producing finished products for outward shipments after value addition.

What hope, then, for the Doha round of the World Trade Organisation, or WTO? Going by the utterances of outgoing WTO Director-General Pascal Lamy during his recent visit to India, these talks seem to have got stuck for two basic reasons, and China is a key factor in both.

First, the ongoing shift in geo-economical and geopolitical power from the West to the East has prompted countries such as China, India, Brazil and some others to seek a greater say in global economic affairs, which the West and Japan are unwilling to concede unless these emerging powers take on more burden as well.

And second, the concept of developing countries itself has been obscured by fast economic growth among some of them, making it unclear as to which countries need safeguards and protection in global marketing.

Given that multilateralism in the governance of world trade is being threatened by such issues, it is least surprising that the US and the European Union have fast-tracked their negotiations on a free-trade agreement that would allow them to lay down the rules for global commerce before China and others do so.

A similar sense of urgency is evident among the fast-developing countries, as reflected in Asean's attempts to reach out to China, India, Australia and Japan for comprehensive partnership deals. China's rise, thus, raises questions about a worldwide level playing field for international trade -- which only a WTO-brokered comprehensive global trade agreement can ensure.