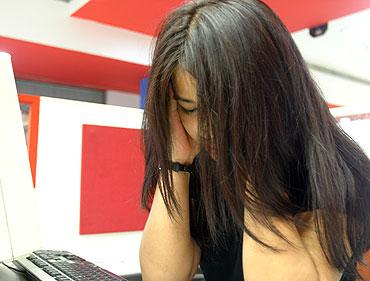 What causes stress and what doesn't? How can YOU beat stress in the simplest way possible? Let's find out just how much you know about stress -- its causes -- prevention and of course the cure! Join us at 3.15pm on Rediff ZaraBol and get your myths busted!





Most of you are probably stressed out even as you are reading this right now. Your boss is probably breathing down your neck; you're worrying about how you're going to get through this month on your salary or are wondering how on earth your kid will get admission in the college of his/her choice.

The unfortunate part of our lives is that stress is become as common as breathing. Rarely will you come across a person who isn't stressed out.

Yet in so many ways we seem to know so little about what gets us stressed out. Rediff.com's Preeti Desai will join us today at 3.15pm on Rediff ZaraBol and will grill you on just what you must know about stress, its preventions and cure.

Click here to participate in the stress quiz on Rediff ZaraBol!