Monisha Dudaney tells you how your partner will behave according to his/her star sign.
Illustrations by Dominic Xavier/Rediff.com
Valentine's Day is on February 14. We're guessing that you'll be very curious to know what gift you should be expecting from your husband/lover/partner.
Worry not!
Find out whether you can expect an expensive gift, some thoughtful words, chocolates or a lavish dinner, simply based on your star sign.
Aries: The Ram (March 21 – April 20)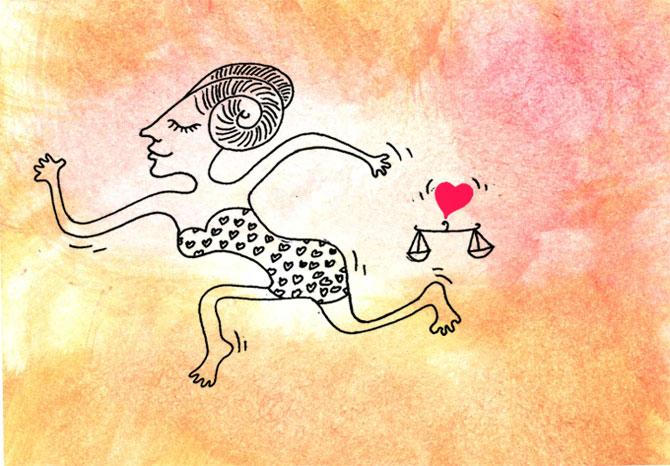 They are one of the most spontaneous, energetic and romantic lovers.
This Valentine's Day, they are most likely to buy their loved ones red or yellow shoes because they are so cool and sporty.
They are not shy to proclaim their love with a bunch of red roses or take their partner out for a lavish meal and ensure that s/he is overfed -- whatever they do, it will be flamboyant.
They are extravagant in their gestures and gifting style and are happy to spend the money they have earned on their loved ones.
2017 for you:
Their love life this year will begin on a positive note -- the single Arian will finally meet the mate of his/her dreams.
Those already in love will plan a milestone together with their partner -- be it a long pending holiday or even a baby.
If you are dating an Arian, avoid nagging them this year as that could bring out their tough side.
2017 compatible signs for Aries: Sagittarius, Cancer and Scorpio
Taurus: The Bull (April 21 - May 21)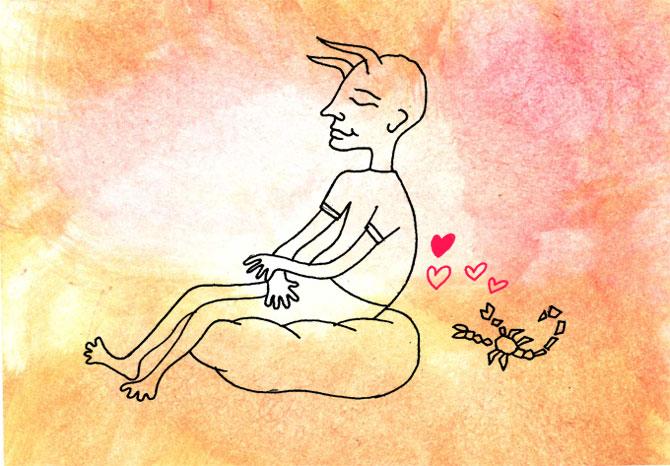 Very romantic and steadfast in their love, they are all about sentimental gestures.
Long flowery notes, cards with hearts, a home-cooked meal or artifacts for the home -- they add a lot of personal touch to what they do.
They are the most romantic sign of the Zodiac and love to cook up a storm too.
Steady lovers and poetic (in nature), they are possessive and don't like competition of any sort.
As lovers, they expect their partners to understand their deep feelings.
2017 for you:
The Taurean in 2017 may experience a realisation about their love life.
Many of you will finally let go of your exes and move on to a brighter and happier beginning.
Those in a marriage/relationship will work towards ensuring that their love life is steady and filled with romantic moments.
Taureans understand their partner's language of love and if they don't, a nudge will convert them into the lover that you want. Make the move this year.
2017 compatible signs for Taurus: Virgo, Capricorn and Aries
Gemini: The Twins (May 22 - June 21)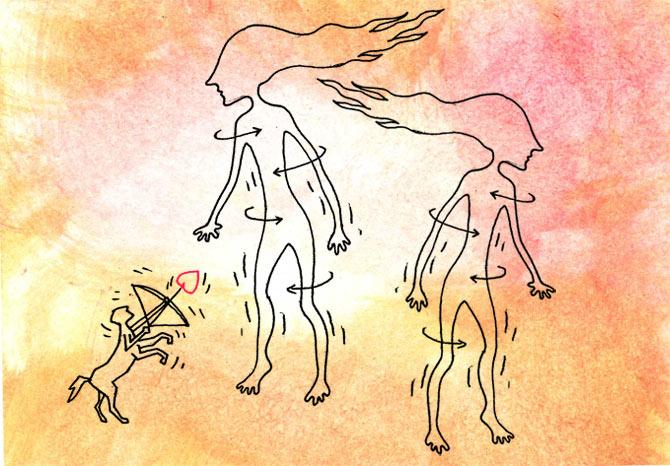 Very unconventional and moody, but a big show off...that's what the Gemini is.
You can expect a trip to an exotic location, snazzy clothes, a visit to a night club with some great music and champagne.
Introducing their loved one to others is something they would do.
This Valentine's Day, they would be totally extravagant with their flourishes and manners. They will make exciting promises and keep them too!
2017 for you:
The Gemini in 2017 is getting over a heartbreak and how.
The single will mingle, mingle, mingle… and just when they are getting tired of dalliances, they'll find the love of their life.
Those in love will pamper their loved one, and keep the sizzle of their relationship intact.
Parents may play spoilsports for some, but your mate will hold your hand, no matter what -- so stay strong.
2017 compatible signs for Gemini: Aries, Libra, Scorpio and Capricorn
Cancer: The Crab (June 22 - July 22)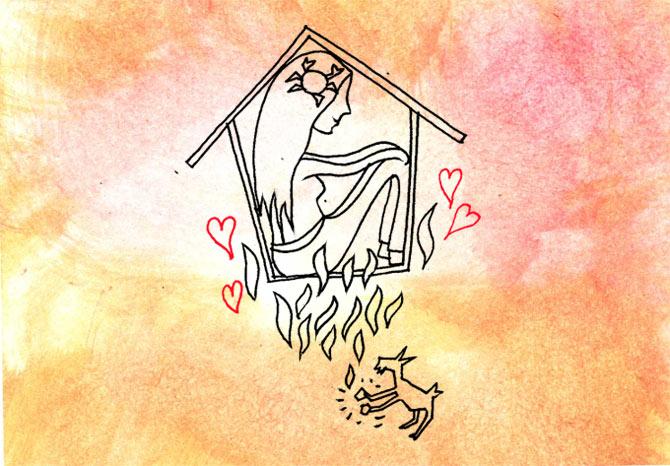 There is no one as sensitive and detailed as the Cancerian lover.
Extraordinarily moody and touchy about things, they are going to notice and be noticed on Valentine's Day this year.
So they will take extraordinary care of all the minute details -- be it buying a meal, getting dressed and making sure the ambiance is perfect and romantic.
They are very indulgent when it comes to gifts, and will ensure that their partner gets just what s/he wants.
This year, they will want to spend time alone with their love one -- you can expect them to buy scented candles and put them up around the table, on the terrace or a balcony along with a delicious five-course meal and at the same time being very particular of the cutlery and crockery used.
2017 for you:
The Cancer in 2017 has begun to understand the meaning of love in its true sense.
The ability to do what makes your loved one happy has become central to them.
Your mate will be integral to all your plans -- big and small -- this year. You will feel the love as you watch them bloom under your attention.
For the single Cancerian, 2017 will be the year to let go of several pre-conceived notions about the type of person you'd like to date. Allow for much spontaneity in your equations.
2017 compatible signs for Cancer: Virgo, Scorpio and Taurus
Leo: The Lion (July 23 - August 22)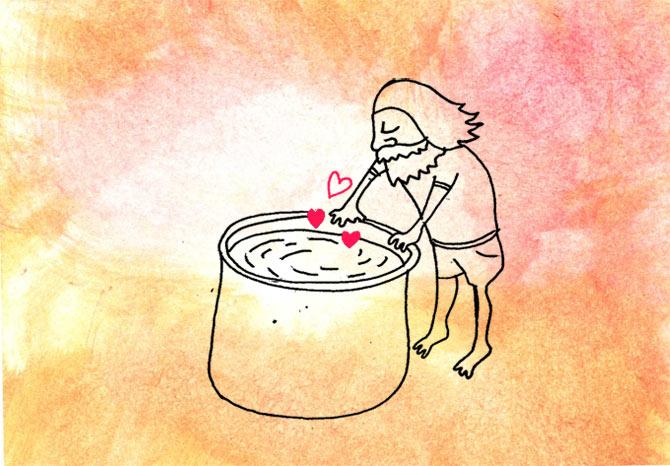 The Leo in love is very expressive and bold, being extremely romantic and is likely to use Valentine's Day as an opportunity to propose to their mate.
Gifting something big -- be it a ring or something expensive -- is their style.
They are affectionate, passionate and assertive as they roll out the red carpet for you.
Generous and on the ball, they make a big deal about Valentine's Day. They may not have the patience for sweet notes, but their actions this year will speak louder than their words.
2017 for you:
The Leo in 2017 is likely to be looking for a way to balance work and love in equal measures.
It might be wise for them to ensure their loved ones are aware of these plans.
A mix of long drives, pleasant music and just being in the company of nature with their partner might be what they need after a long day.
The single Leo will find a friendship turn to love and will enjoy the deep bond that offers them security and encouragement
2017 compatible signs for Leo: Pisces, Aries and Sagittarius
Virgo: The Virgin (August 23 - September 23)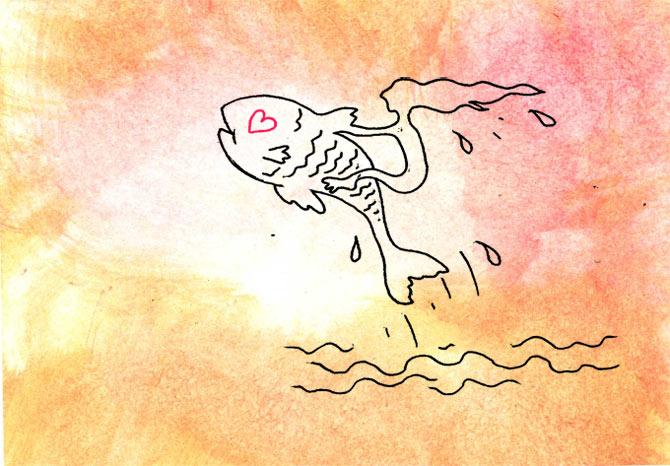 The Virgo is a very thoughtful lover. Consistency and sweetness with gentle gestures is their style of expression.
If dating one, expect roses, gifts every hour, to be reminded by them about how special you are.
They are capable of finding 100 unique ways to express how much they care for you.
They will want you to meet their loved ones and celebrate with them.
Virgos are amazing people. They do require their space and will make sure to take you shopping, to restaurants and of course, treat you to chocolates -- they love desserts and cakes and will indulge you and their own sweet tooth.
2017 for you:

The Virgo in 2017 is likely to experience bliss in everyday moments.
Surrounded by a supportive mate, they are likely to do what they have never managed to -- be it at work or in their personal lives.
They also will continue their gentle gestures of love through the year for their partner.
Those Virgos still looking for a mate or in a new relationship will find the going a bit topsy-turvy in the next few months but things will settle down in the latter half of the year.
2017 compatible signs for Virgo: Leo, Capricorn and Libra
Libra: The Scales (September 24 - October 23)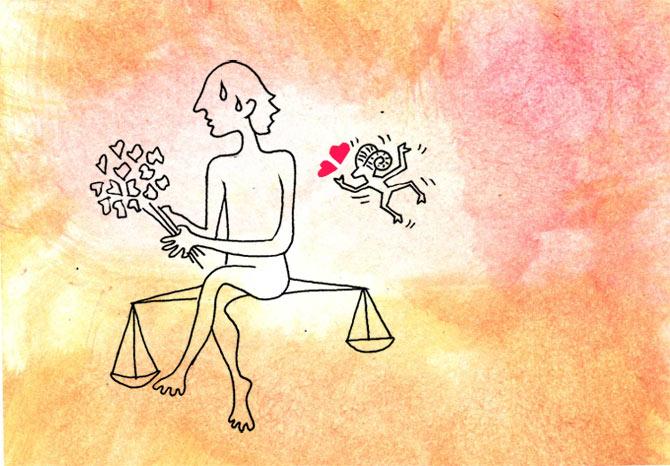 A Libran lover starts early -- right from Valentine's eve in their efforts to woo you.
Aesthetic, artistic and amazingly romantic, they will express their feelings.
They will prove their affection -- by picking up art or something meaningful, buying a bracelet, watch or even pendants with names inscribed together.
They pick high-end places which are classy with music playing in the background. They love good wine and the have a taste of good things of life. Expect the evening to end in much passion, affection and be very memorable.
2017 for you:
The Libran in 2017 is a happy person in love.
Their scales are balanced with the right amount of words and action from their mate.
Disagreements in words and action may cause a minor imbalance but nothing that the charming Libran cannot weather.
Dating sites, social media and friends may come to the rescue of the single Libran. Some of you may be serious to propose to the one by the end of this year.
2017 compatible signs for Libra: Sagittarius, Taurus and Libra
Scorpio: The Scorpion (October 24 - November 22)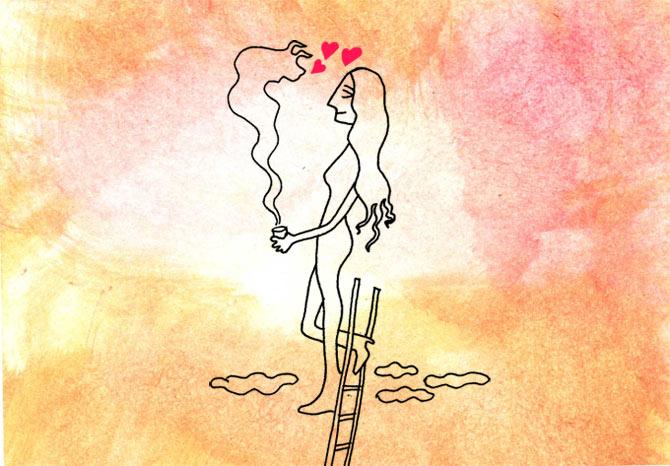 What can you expect? Well, Scorpions in love are very impulsive, passionate and romantic.
Valentine's Day for them is about love and loving as they decide to spend it being very close to their loved ones.
If you are single, a date with someone romantic, classy and with a dash of panache is what you would look for.
The committed Scorpio might choose to spend the day just with their loved one and celebrate it with great style.
Some of you may pick the weekend to ensure that the day of love lasts longer with outdoor activities and an exotic location to match.
2017 for you:
The Scorpion in 2017 is a true-blue lover with much action in their lives.
Holidays, movies, shopping sprees and food trails -- the Scorpion's love life is packed.
Your mate will be happy to indulge you and vice-versa too!
The single Scorpios spend time with friends and dating is a happy experience. Go with the flow and allow yourself to be introduced to someone new.
2017 compatible signs for Scorpio: Capricorn, Gemini and Leo
Sagittarius: The Archer (November 23 - December 21)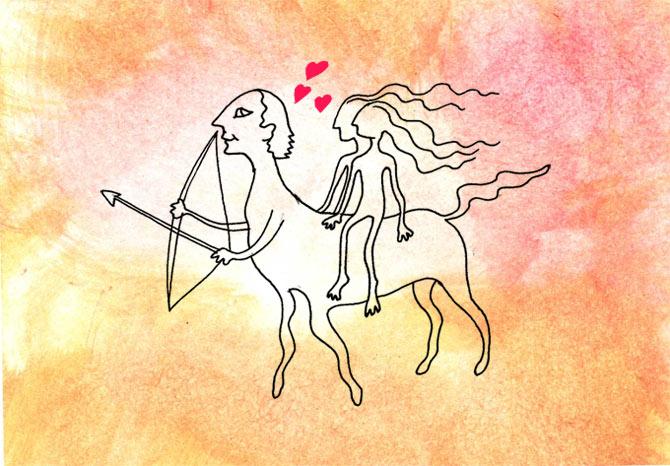 Eat, drink and be merry with their mate. That's what a Sagittarian would like to do best on Valentine's Day.
It's all about pure indulgence -- so a spa treatment, good food with a long walk on the beach is what you can expect.
They are optimistic, happy and go-getters, so expect tickets to the best concert or a holiday resort. You can also expect the Sagittarian to come up with a solid gift true to their style.
2017 for you:
The Sagittarian in 2017 need a dose of understanding and dollops of affection.
As they fall in line with most plans and curveballs thrown by the universe, their mate may need to step up and lend them more than just a shoulder to cry on.
Friends will be perfect to have around as the Sagittarian may need more than their share of perking up.
The single may take a break from dating and dalliances and settle their heart into shape before hitting the dating bandwagon again
2017 compatible signs for Sagittarius: Libra, Capricorn and Taurus
Capricorn: The Goat (December 22 - January 20)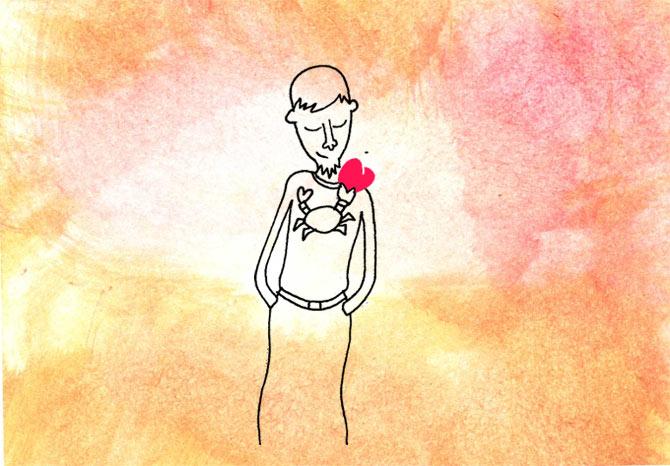 They may not be as expressive or communicative. But when they are, they can surprise you with compliments and beautiful words.
All the love they have -- can be distilled by them in one sentence or one evening. They are not only steady, but are humorous, honest and accepting of who you are.
All you have to do is enjoy the ride they take you on.
Valentine's Day may just be another day for them -- but one they will mark with a gesture if that makes you happy. Be it a big gift, an evening out or dollops of red to mark it all.
2017 for you:
The Capricorn in 2017 has a steady love life -- just how they would like it.
Communication is key to this success and the Capricorn, though quiet, will find the right words and gestures for their mate through the year.
The single may find it hard to mingle, but surprisingly acquaintances and a random encounter may bring someone special into their life.
Love for them is also about being the provider and this is a role they play with ease this year.
2017 compatible signs for Capricorns: Scorpio, Gemini and Aquarius
Aquarius: The Water-Bearer (January 21 - February 19)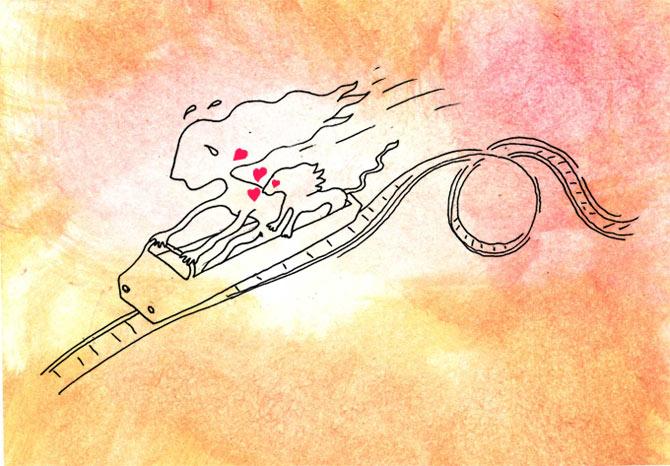 Aquarians are very breezy, unconventional and yet they believe in great gestures of love. They believe in poetry and all the things to do with decorations, flowers and roses.
On Valentine's Day, they are likely to pick 14 different and small gifts for their loved ones. They are likely to get their mate what they may need more than what they desire.
Paradoxically, surprises are very high for the practical Aquarians too. Words mean a lot to them and they will say meaningful things on Valentine's Day.
They will plan the entire day and night with their loved one.
Usually the flighty Aquarians have very flowery and unrealistic dreams about their romantic life.
2017 for you:
But in 2017, they discover different shades of what love truly is.
Moving away from the romantic rose-tinted glasses -- love for them settles down about finding joy and togetherness in small moments and tough days.
Often, the single Aquarian can be too busy with friends to understand deep affections.
A push is what 2017 will offer as you discover a friend harbours feelings for you! Enjoy.
2017 compatible signs for Aquarius: Pisces, Aries and Virgo
Pisces: The Fish (February 20 - March 20)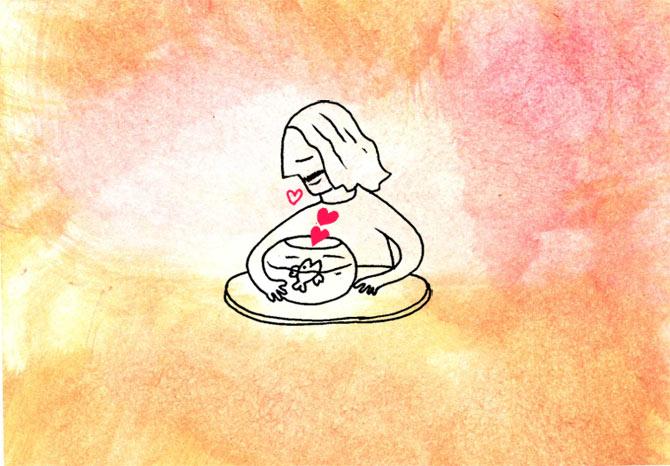 They own the sobriquet of being the most romantic and easy-going sign of the zodiac and the Pisces will live up to it on Valentine's Day in their own way.
Starting the day with cake and flowers and ending it with a candle light dinner and a walk by the beach-- the Pisceans make promises to their mate.
Their romance is real as they make you feel secure, special, cared for and gentle.
With an elephant memory, they will remember every little detail about their mate and what they need and desire.
All in all, it will be a perfect day of love. Something new makes a great gift for them -- be it a new app, gadget or wallet.
2017 for you:
2017 for the Piscean is taking love to the next level and enjoying their love life with all the flourishes -- be it travel, time out to sample new cuisines or even simply a day at home.
Being relaxed and comfortable with their mate is important to their well-being and this year they will learn how to steal time from their busy schedules.
Single Pisceans will have many options as they play the field... and in much style.
2017 compatible signs for Pisces: Aquarius, Scorpios and Virgos