What could Rasila Raju have done to protect herself?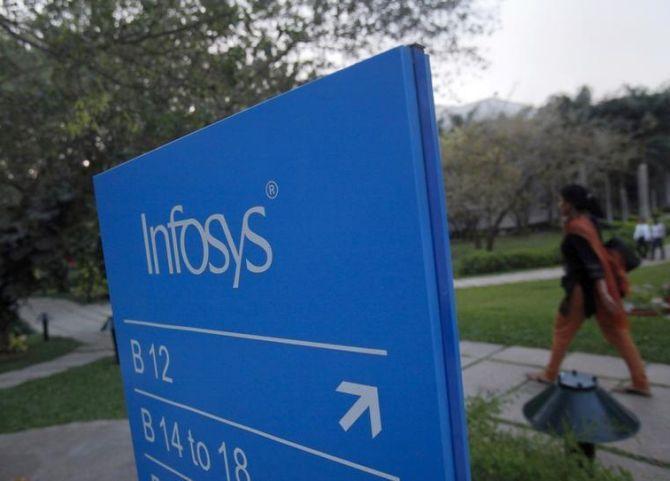 It's not the first time that a female employee has been assaulted by a co-worker.
Infosys' systems engineer Rasila Raju's murder Sunday, in Pune, by a security guard of the same office, has raised several valid new questions on the safety of women employees.
The Kerala-born techie Rasila, 23, was working Sunday, her weekly-off, completing a project, when she was strangled to death.
Before heading for her break that day, Rasila had warned the security guard Bhaven Bharali Saikia, 27, that she didn't like the way he was 'staring' at her.
After her break, Saikia entered the conference room, where she was working, on the pretext of noting down the serial numbers of computers in the room; something he didn't have the authority to do. An argument followed and Saikia reportedly strangled Rasila using a LAN wire.
While investigating the case, Pune Police Commissioner Rashmi Shukla made important observations.
'Why was this girl working alone on a floor on a Sunday?' Shukla told The Indian Express (external link).
'The timing of her work -- from 2 pm to 11 pm -- are very odd especially (since) she was alone.'
'Why was no other employee asked to work with her? Why was this girl working alone on a floor on a Sunday?'
Besides the above concerns, Shukla also shared plausible solutions:
'It is the responsibility of both employees and companies to ensure that security measures are in place.
'Women should be asked to work in pairs.'
'Companies should also conduct awareness programmes for their employees telling them about safety measures.
'When there are odd working hours, every individual must be trained in self defence and companies should seriously look into these things.'
***
Dear readers, do you think the above measures are helpful?
According to you, what could Rasila have done to keep herself safe?
What can organisations do to make workplaces safer for female employees?
E-mail your experiences, tips and suggestions to getahead@rediff.co.in (subject: Workplace Safety Tips) along with your NAME, AGE and LOCATION, if possible. We'll publish the best responses right here on Rediff.com.
Lead image used for representational purposes only. Image: Vivek Prakash/Reuters