We'd invited you, dear readers, to share your childhood pictures with us.
These are some of the responses we received. You can share yours too!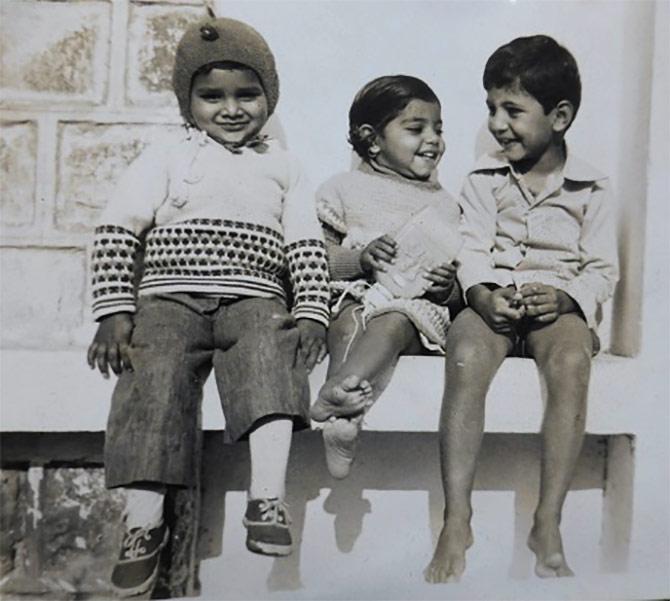 IMAGE: Palanki Narayana took us down memory lane by sharing this black and white picture. He captioned it: "

Umesh Shrivastava, an industrialist, Smitha Oruganti, a clinical research scientist and Rajeev Palanki, a Java manager as kindergarten students in 1982."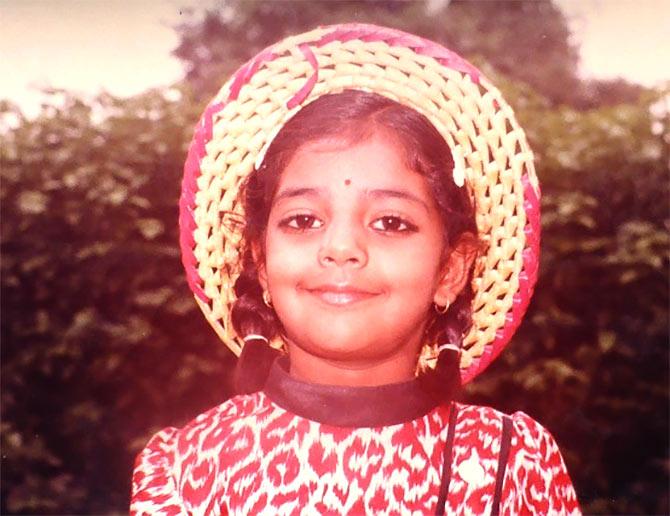 IMAGE: Palanki Narayana also shared a photograph of

Dr Smitha Oruganti clicked when she was three. This photo was taken at Bhopal in 1982.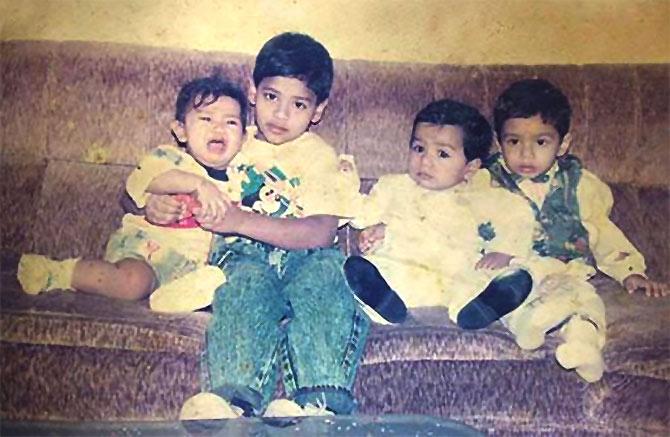 IMAGE: Jaysel Benny Meledath, extreme right, shared an adorable childhood picture taken with his cousins.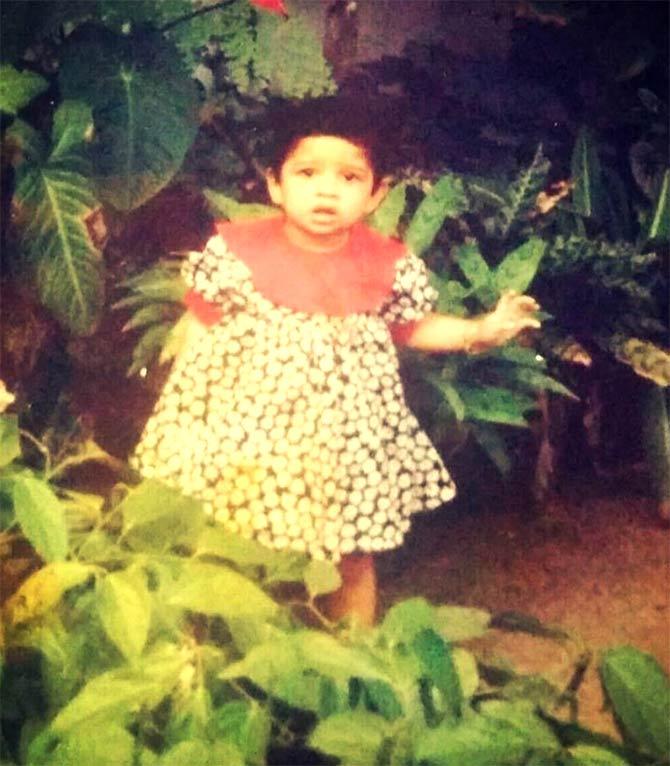 IMAGE: Shareen Robin shared this photo and captioned it: 'When playing around in the mud was your only concern.'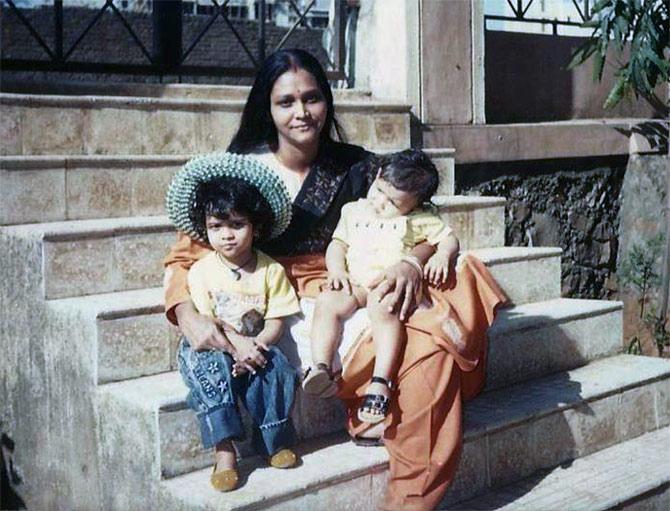 IMAGE:
Once upon a time when holidays used to be so much fun, says
Deepshikha Mondal, left, who shared this photograph featuring her mother and sister.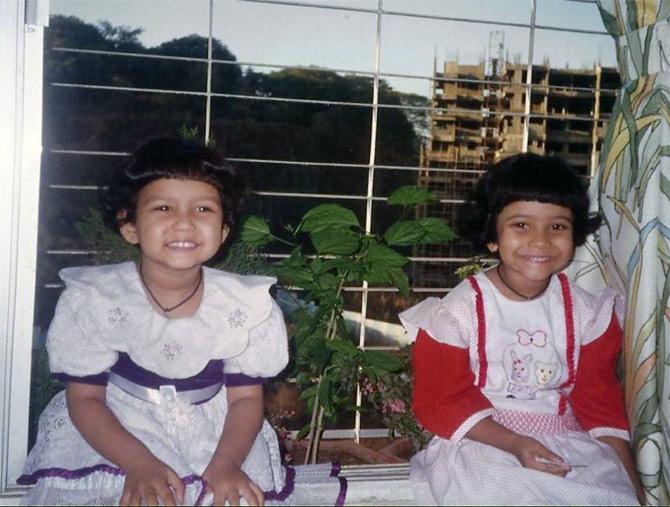 IMAGE: A smile is contagious! Here Deepshikha, right, is seen twinning with her sister Amantrita. Don't they look cute?
You can share your childhood pics too!

Click here to post YOUR childhood photograph. Don't forget to add your name and do tell us when and where it was taken and how young you are in the picture.
We'll feature the best responses right here on Rediff.com.