Compared to a third party insurance buying comprehensive insurance makes more sense, says Neeraj Gupta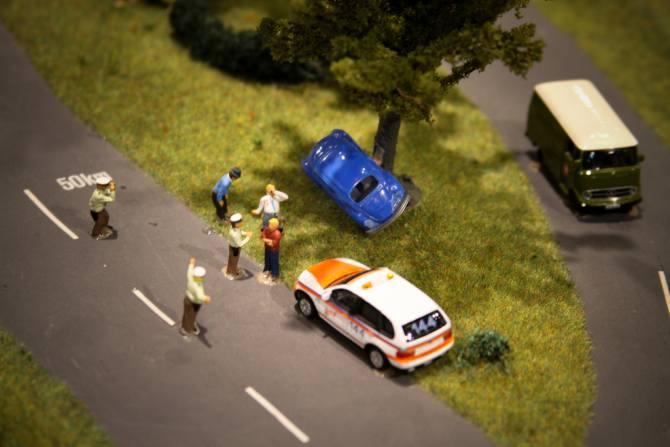 You might have heard about third party (TP) and comprehensive insurance (CI) cover while renewing your motor insurance plan. However, for all that you have heard, very few understand what these covers are all about and which brings them more benefits.
Here's a lowdown on the importance of these two covers and what to expect from them.
First things first
For starters, TP is also known as third party liability only policy. TP policy only covers you from liabilities caused due to your car's accident leading to injury to any third person or damage to any property.
Under TP cover, the property loss is limited to Rs 7.5 lakh, which means the insurer will cover your liability for amount up to only Rs 7.5 lakh, whereas the liability is unlimited in case of third person.
However, TP policy does not cover any damage that happens to your car.
On the other hand, comprehensive policy covers TP as well OD premium.
OD is the own damage premium, the premium charged to cover the cost of repair (on the basis of depreciation) for your own vehicle in case of an accident only.
You must remember that this does not cover any mechanical or electrical failure or any failure due to wear and tear owing to usage of vehicle. As per law, it is mandatory for a vehicle owner to have a TP cover.
How much does it cost?
TP policy is based on the engine capacity (cc) of the car and is fixed by the insurance regulator, IRDAI (Insurance Regulatory & Development Authority of India). It typically changes on April 1 every year.
Comprehensive premium is dependent on various parameters although it can vary from 1.5 per cent to 3.5 per cent of the insured declared value. Factors like NCB (no claim bonus), discounting (varies from model to model, insurer to insurer) and age of vehicle decide the final premium.
Which one should you buy?
If you use your car for daily commuting, then it's advisable to buy a comprehensive cover. As a car getting damaged is directly proportional to usage of the vehicle. The probability is higher if the car is driven more.
If you are planning to sell the car or use it on a minimalistic basis and your car is very old, you can think of going for TP only policy. However, it's always best to go for comprehensive insurance.
In India, the motor policy is issued under knock for knock agreement, which means if two cars meet an accident, individual insurers of respective cars will foot the bill for repair. Thus in the case of an accident, you can't expect the other person's insurance company to pay for the repairs of your car's damage.
If you are using your car on a regular basis, it is advisable to have a comprehensive policy. Even if you believe you only want to take a TP policy, do check comprehensive policy premium also.
You might have to pay marginally higher premium at times for a comprehensive policy due to the age of vehicle and discounts available from insurer.
While both covers have their own set of benefits and limitations, at the end of the day, it's all about which one is more useful in your case. So make your decisions wisely!
Photograph: Amish Patel/Creative Commons
Neeraj Gupta, Head of Motor Insurance, PolicyBazaar.com