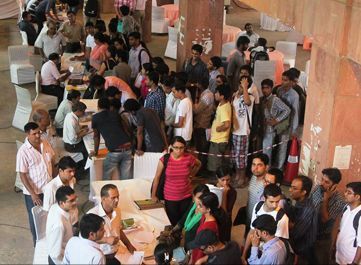 On Wednesday morning a student at Delhi's prestigious Jawaharlal Nehru University entered a fellow student's class and struck her on the head with an axe several times before consuming pesticide and slashing his own neck, as other students watched in horror.
The 23-year old youth has died; the girl is critical. The police indicate that it was a case of unrequited love.
While we pray for the young girl's recovery, the chilling incident highlights the horrors of campus violence.
What drives young people to such criminal rage?
Is one-sided love a personal crisis so great that it cannot be dealt with?
How can women protect themselves from such incidents?
How can we make our classrooms safe from such horrors?
Share your thoughts in the message board below.