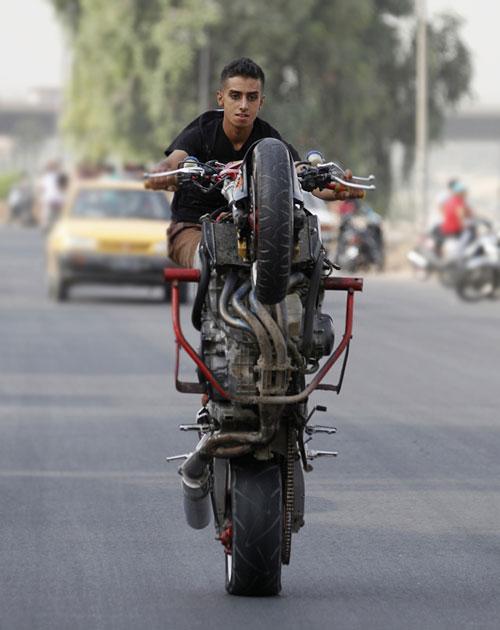 The Delhi Police shot at a group of bikers involved in a confrontation with the police trying to stop them from performing dangerous stunts on the roads.
Karan Pandey was killed when a bullet fired by the police in an attempt to puncture the tyre of the bike he was riding, hit him in his back, early on Sunday morning in New Delhi.
Karan was riding pillion on Punit Sharma's bike, who was injured in the incident.
'What was the need to open fire? If he was doing something wrong, the police could have arrested him," one of Karan's relatives told the Indian Express.
The police claimed because Punit performed a 'wheelie', Karan, the pillion rider, came in the range of the bullet that was fired.
But did the Delhi police have no other way to tackle a bunch of stunt drivers, but in this trigger-happy way?
Did they have to open fire?
Since this was a menace in the capital for a while, could they not have thought of a better way of dealing with the problem?
Taken the number plates, rounded the drivers, cancelled their license?
Even if the police were aiming at the tyre, wouldn't a tyre burst have led to a serious accident itself when there were so many other motorcycles in a bunch?
These bikers need to be punished, but is death the punishment Karan deserved?
Is this the way to control errant teenagers with a liking for speed and thrill?
What do you think? Share your thoughts in the message board below!
NOTE: Picture used only for representational purpose.
Photograph: Saad Shalash/Reuters