Paper tiger or worth buying?
Khalid Anzar reviews the Samsung Galaxy C7 Pro.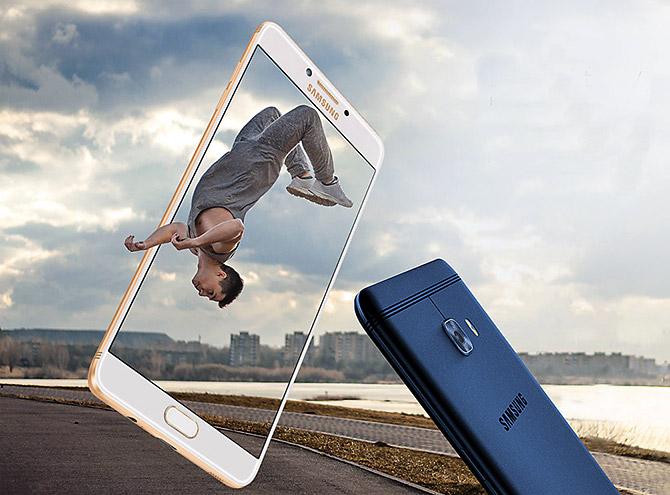 The Samsung Galaxy C7 Pro, a mid-range successor to last year's Galaxy C7, aims to deliver exceptional all-round performance -- short only of a few advanced features exclusive to the flagship Samsung devices.
Much of that delivery, however, seems limited to its specifications on paper.
The Galaxy C7 Pro, currently priced at Rs 27,990 on Amazon India, features a metallic body, with a 2.5D curved Gorilla Glass covering almost the entire front.
On the front, the side bezels around the display are almost negligible, but the top and bottom bezels are too big -- even odd -- especially in the white-gold variant that I reviewed.
Among positives, it is interesting to note how the company has worked on the antenna lines on the back of the device to integrate them in the design, making them part of the overall aesthetics.
The Galaxy C7 Pro sports a 5.7-inch full-HD super-AMOLED screen.
The screen is bright for an AMOLED unit and throws punchy colours with exceptional contrast.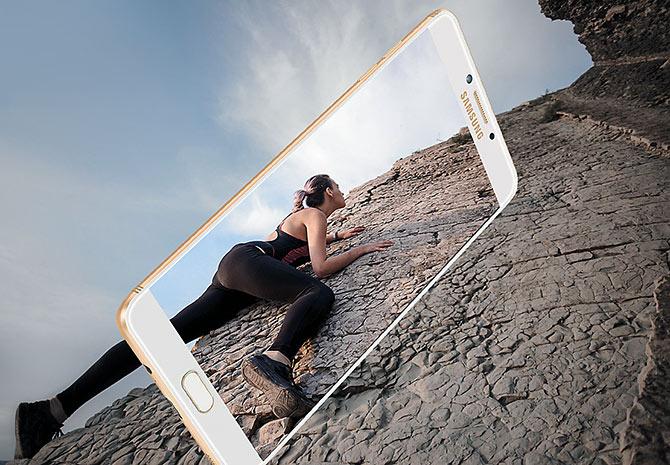 The smartphone is powered by a Qualcomm Snapdragon 626 processor, which is good for day-to-day tasks and still holds some power to process a few heavy-duty jobs.
The Galaxy C7 Pro is powered by a 3,300 mAh non-removable battery that supports adaptive charging.
Samsung claims 100 per cent battery within 100 minutes of charging.
The smartphone offers 64 GB of internal memory and 4 GB of RAM, with an option of extending the memory to up to 256 GB using a microSD card.
It also features 16-megapixel cameras, with bright f/1.9 aperture, on both the rear and front.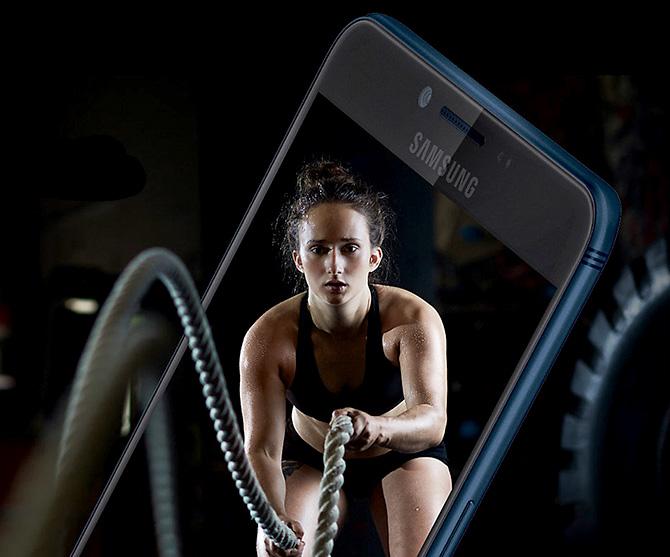 Coming to the software, the Galaxy C7 Pro runs on Android Marshmallow.
The software is optimised enough to work in sync with the hardware and there is almost no visible lag in normal course.
Heavy games like Asphalt 8 and Need for Speed run perfectly, but they skip frames here and there after prolonged gaming sessions.
One major dampener in the Galaxy C7 Pro that might upset some discerning users, meanwhile, seems to be that it does not support Samsung's digital payment platform, Samsung Pay.
Another important feature that seems to be a big miss in the Galaxy C7 Pro is the lack of a 'pro' mode features in otherwise capable rear shooter.
The pro mode in the camera settings allows manual customisation, but this is limited to some basic features that are hardly 'pro'.
Also, the settings provided in the pro mode add little to the frame; the automatic scene selection seems to work well for shooting.