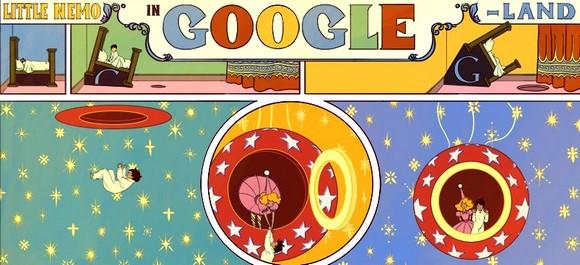 American cartoonist Winsor Zenic McCay had inspired the likes of Walt Disney and several other animators of his time. Google pays a tribute to his genius with this interactive doodle.

Many users who logged on to Google this Monday were in for surprise.

The search engine giant's home page featured an animated strip that kept scrolling further and further upon clicking on the tag on the right hand corner of the strip to reveal a short story of a young boy named Nemo.

That was Google's way of is paying tribute to famous American cartoonist and animator Winsor Zenic McCay.

McCay who was born on September 26, 1869 was best known for creating the comic strip Little Nemo which influenced several cartoonists and animators, including Walt Disney since it was first created in 1905. Another notable comic strip popularised by the veteran is Gertie the Dinosaur.

The interactive doodle is inspired from one of McCay's popular creations titled Little Nemo in Slumberland.

Users have reported that the animation works only in modern browsers such as Google Chrome, Firefox, Safari, Opera, Internet Explorer 9 and 10 and remained unavailable for those using Internet Explorer versions 7 and 8.