While the singer failed to impress, you can learn a thing or two about style from his fans who attended the concert.
Photographs: Rajesh Karkera/Rediff.com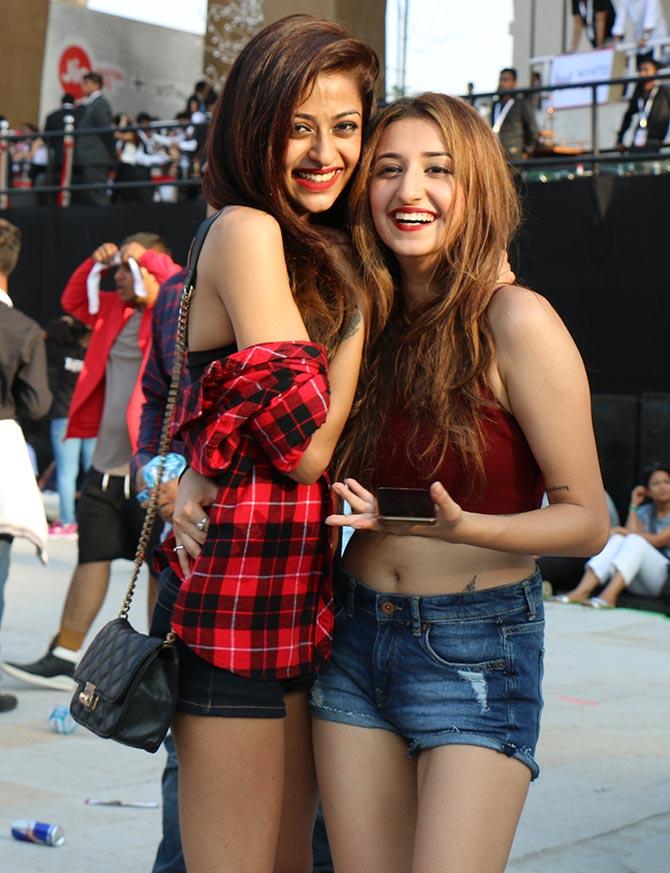 Simran and Palki
What they do: College students
What they wore: The duo were dressed in comfy outfits given the humidity in the air.
Simran wore an interesting red checkered shirt with the words 'Let Your Heart Wonder'. Scroll down to take a closer look!
Palki chose to keep it stylish yet simple in denim shorts and a cropped spaghetti strap tank.
The girls, who were really excited to watch Justin Bieber perform live, had a lot in similar including their red lip colour.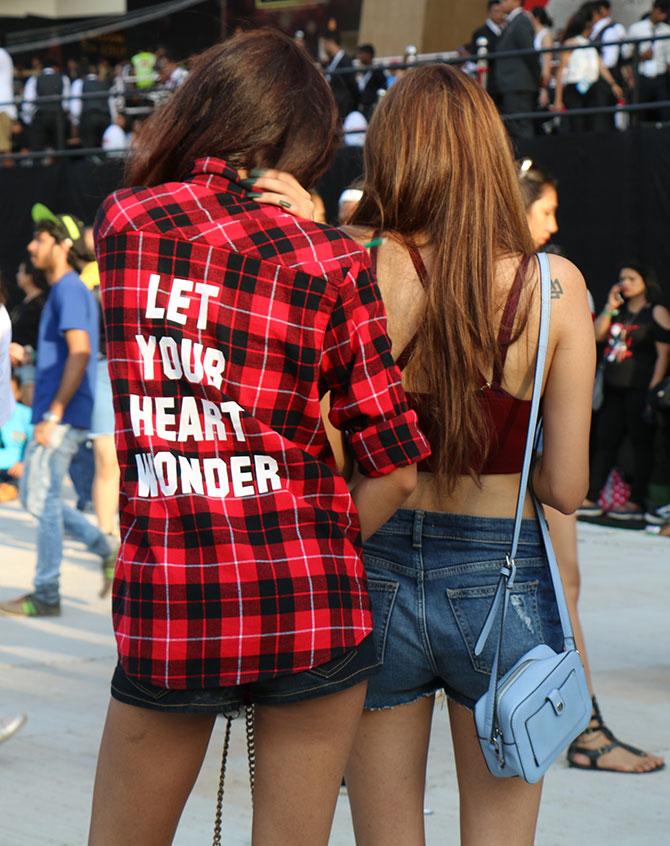 ---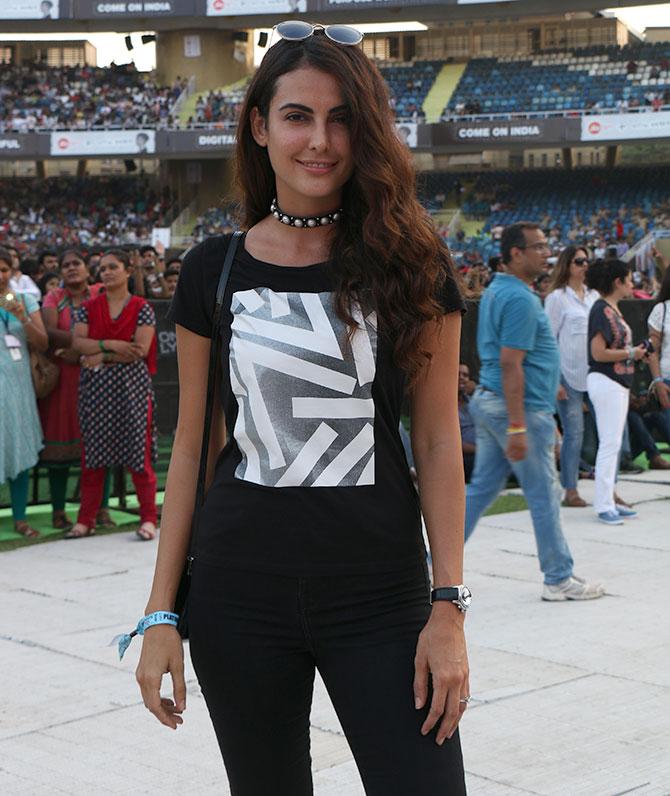 Mandana Karimi
What she wore: The Kya Kool Hai Hain Hum 3 actor loves black -- that explains why she was dressed in black from top-to-toe.
"My teenager friends, with whom I have come to the concert, said we should wear black," she commented about her choice of outfit.
That choker is steal-worthy.
---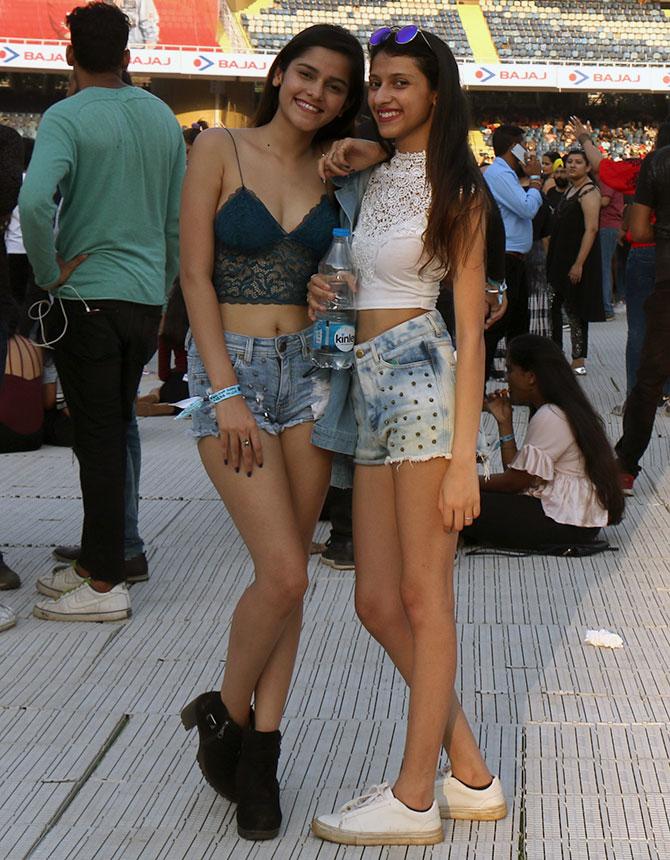 Meghna and Soni
What they do: Meghna is a YouTuber and Soni, a Bachelors of Mass Media student from Bhavans College.
What they wore: The duo didn't really plan what to wear. They wore what they liked and looked delectable in it.
They completed their look with a gorgeous smile and some sexy swag!
---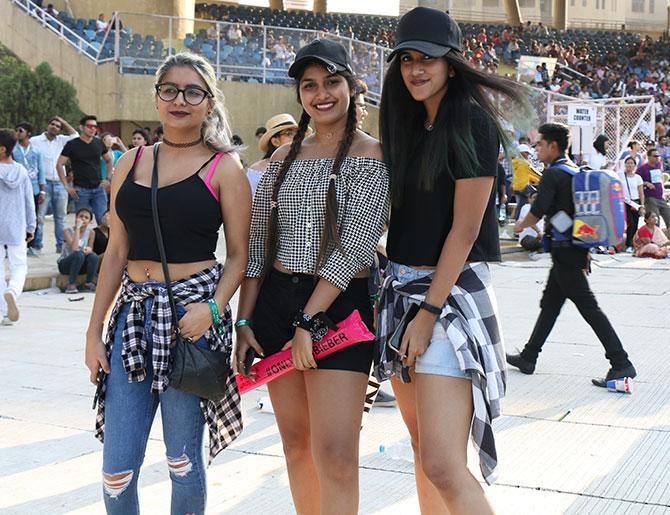 Shakiya, Mitchelle and Natalie

What they do: College students
What they wore: Shakiya (left) kept it edgy in shredded denims and a black cropped top.
She finished off the look with a colour coordinated choker and black-rimmed glasses.
Mitchelle (centre) kept it comfortable in a off-shoulder plaid shirt with hot pants.
Natalie (right) didn't add much thought to her outfit -- she picked up whatever she could find first in her wardrobe.
With her hair thrown loose and a cap to match the look, she looked lovely in denim shorts and a black top.
---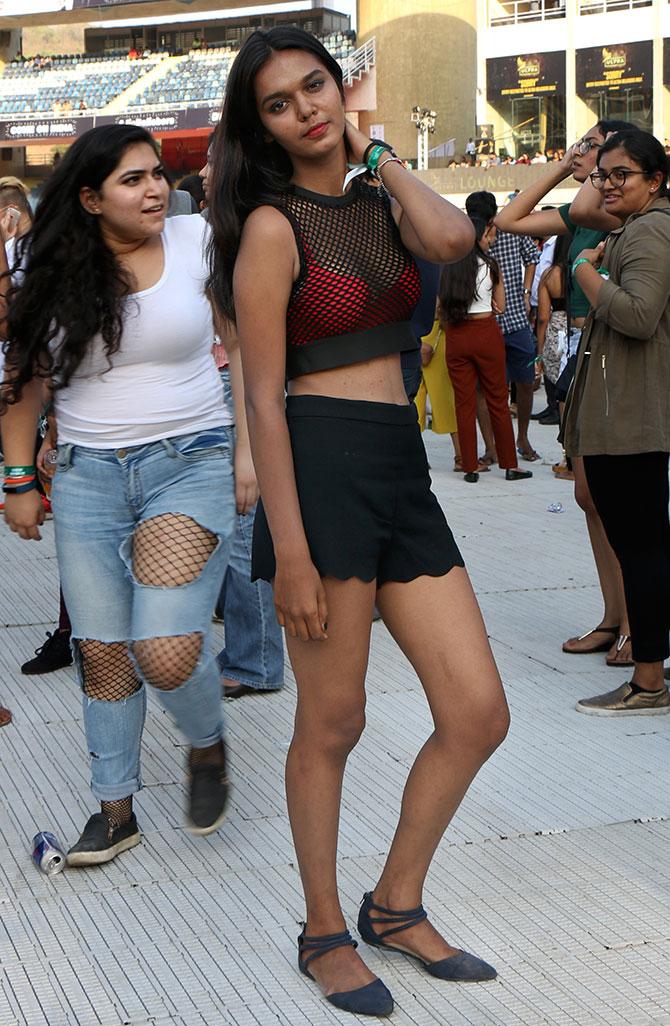 Natasha
What she does: Class XII student from Pune
What she wore: Natasha borrowed her fashion idea from a fair that happens in New York and she tried it on.
The result: Awesomesauce.
Natasha channeled her inner diva in this black netted top worn with a red bralette and cropped shorts.
---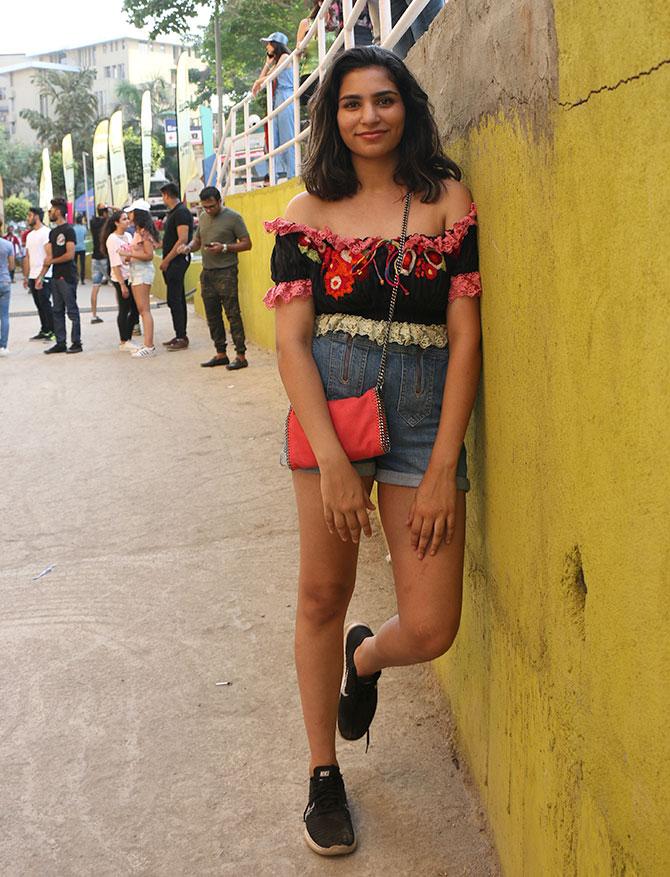 Noor
What she does: Class XI student
What she wore: Noor came all the way from Delhi for the concert.
"We are just done with our exams so this is a celebration," she said adding that she got good results and the concert tickets (worth around Rs 7,000) were a gift from her parents.
What's interesting was that her mother has worn this off-shoulder frill top for a Michael Jackson concert she attended in 1990.
Almost two decades later, Noor has repeated the look and how!
---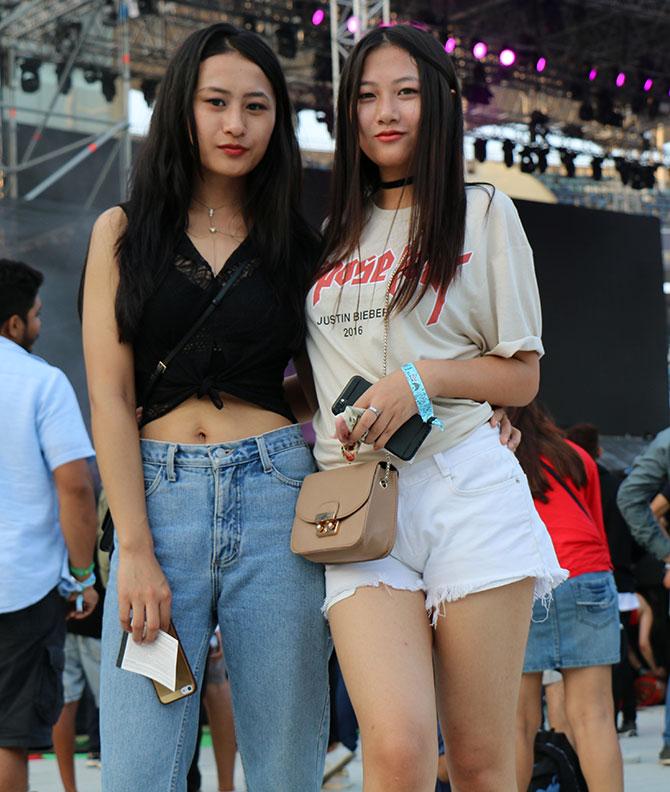 Sing Chom Muivah and Eureka Muivah
What they do: These two sisters are from Imphal and are studying in a Delhi college.
What they wore: Sing Chom kept her look glamorous in a lace top, tucked at the waist, and denims.
Eureka bought the Justin Bieber T-shirt just for the concert. She finished off the look with white shorts.
---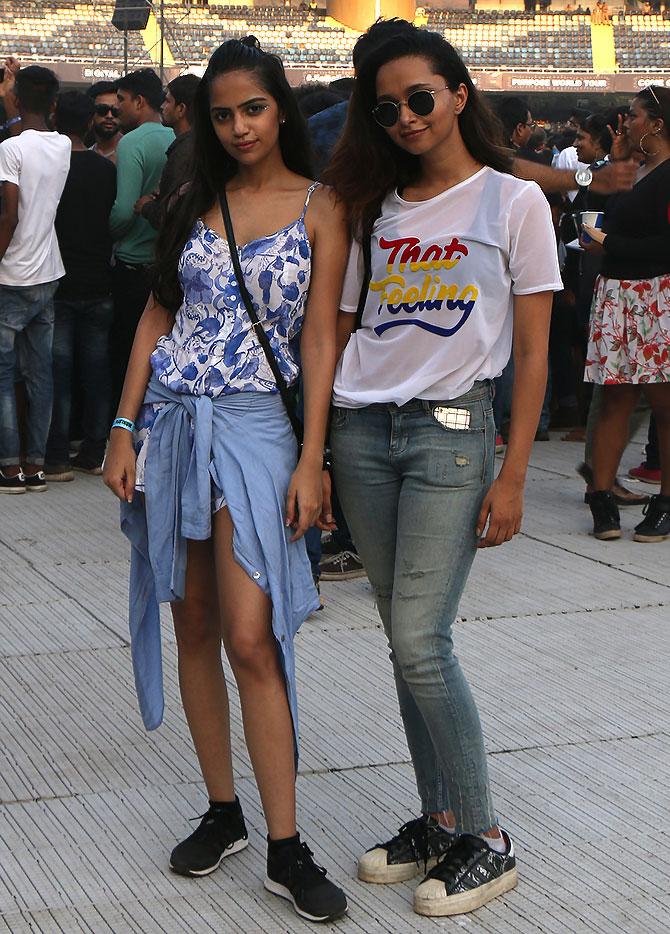 Ritika and Riddhima
What they do: A make up artist and a photographer, they are a team together.
What they wore: To beat the heat, the duo picked these cool-coloured outfits.
---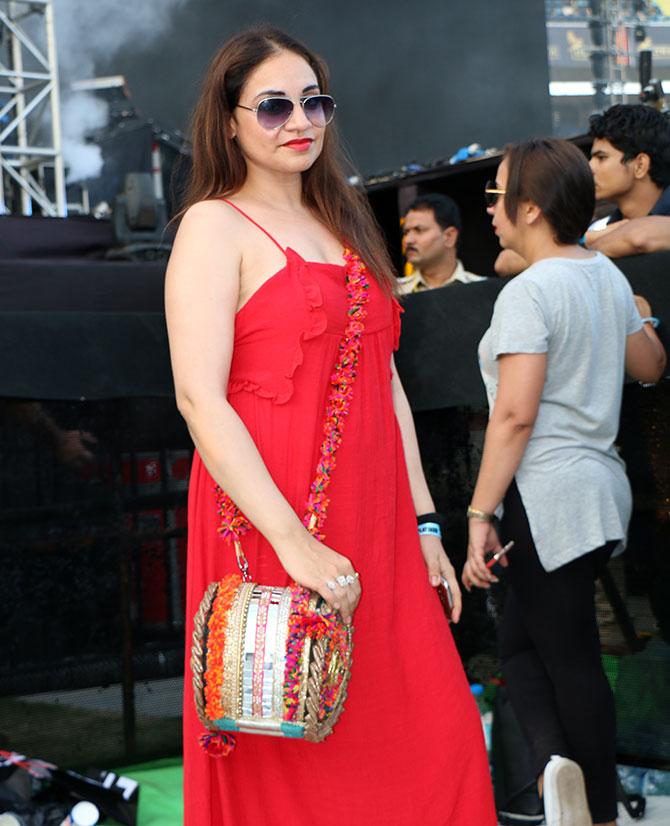 Iccha
What she wore: Her red dress could be easily spotted from a distance.
She had an interesting bag, which looked like a dhol (drum).
"This is striking and can be spotted from anywhere," she said. "I hope Justin spots it," she added with a laugh.