Scary, stylish or plain silly -- what do you think of the new brow trend?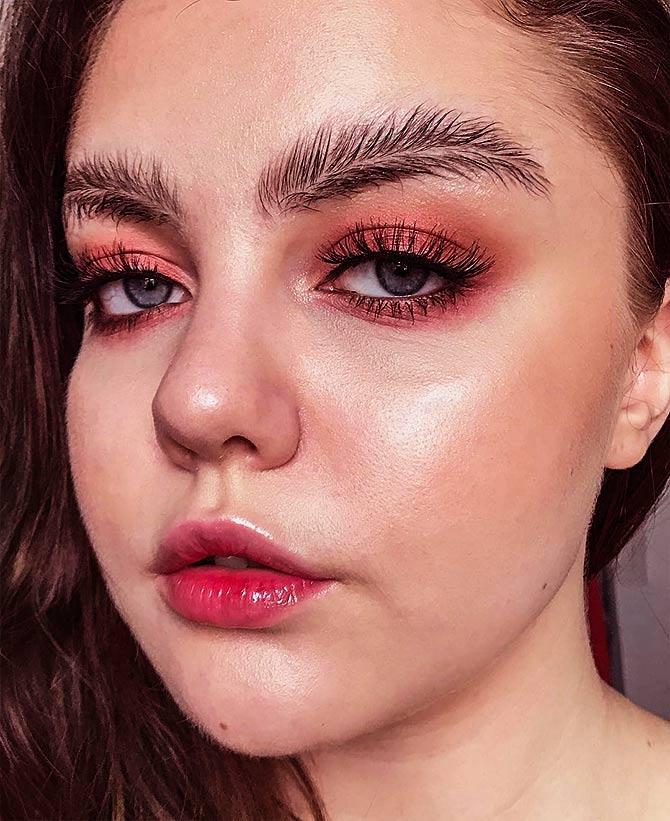 IMAGE: Make-up artist Stella Sironen revealed the feathered brow as a make-up trend on Instagram.
Photograph: Kind courtesy Stella Sironen/Instagram

Finland-based makeup artist Stella Sironen recently posted a picture of a model sporting a new eye brow trend on her Instagram account.
The trend, which looks inspired by feathers, she says, was discovered by a guy named Leevittu while brushing this model's eyebrows.
Announcing the trend, she captioned the picture: 'Note to self: when u make a joke about starting a funny brow trend people will take it seriously and.... well. start the trend. anyways THANK YOU for all the love and hate on my last pic! i think we should call this #featherbrows'
What do you think of feather brows?
Think it is stylish? Or do you find it weird? Scary?
Share your views.