The hottest buzz from the world of fashion and entertainment.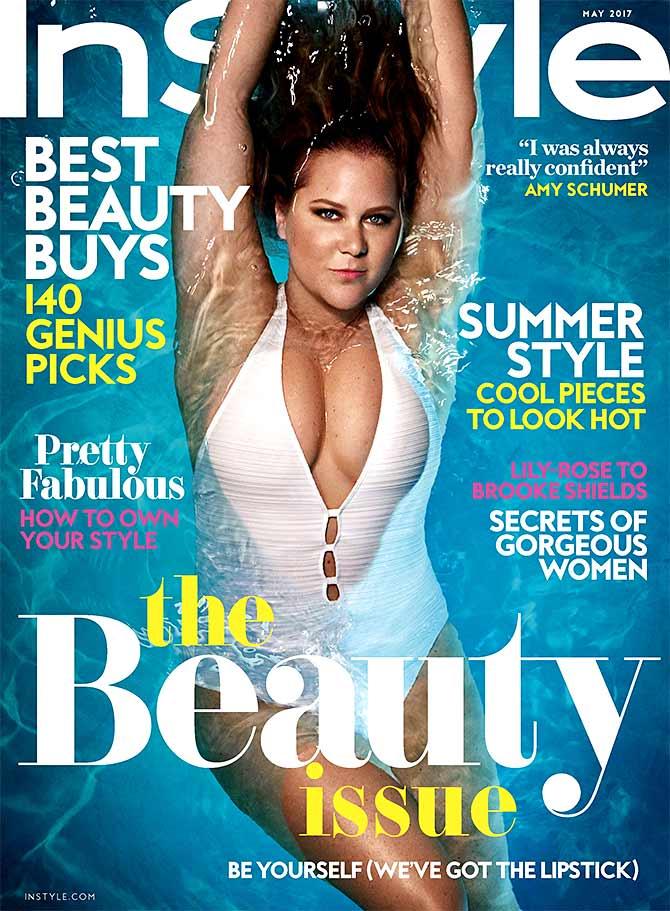 IMAGE: Amy Schumer covers for InStyle's May issue.
Photograph: Kind courtesy InStyle magazine
Lifestyle magazine InStyle's May issue features American actor-comedian Amy Schumer on its cover.
The actor who is wearing a white Ralph Lauren swimsuit wrote: 'So proud to be on the cover of @instylemagazine!'
In the issue, 35 year-old Schumer talks about ageing, dealing with surgery and more.
'What's good about not being a model is that it's not the thing I trade on. Once I start looking older, that won't affect me. I have never gotten anything done because I'm, like, so gorgeous. I'm good-looking enough that I can work in the business. I get enough attention from men that I feel good. I see pictures of myself now, and I look younger than I think of myself. It hasn't scared me yet,' Schumer expressed in her interview to the magazine.
The bold cover has landed some criticism for the curvy actor.
One of magazine's followers and swimwear designers Dana Duggan wrote on Instagram: 'Come on now! You could not find anyone better for this cover? Not everyone should be in a swimsuit.'
Duggan went on to call the actor a 'pig' and defended the opinion as freedom of speech.
*****
Runway model shares inspiring body image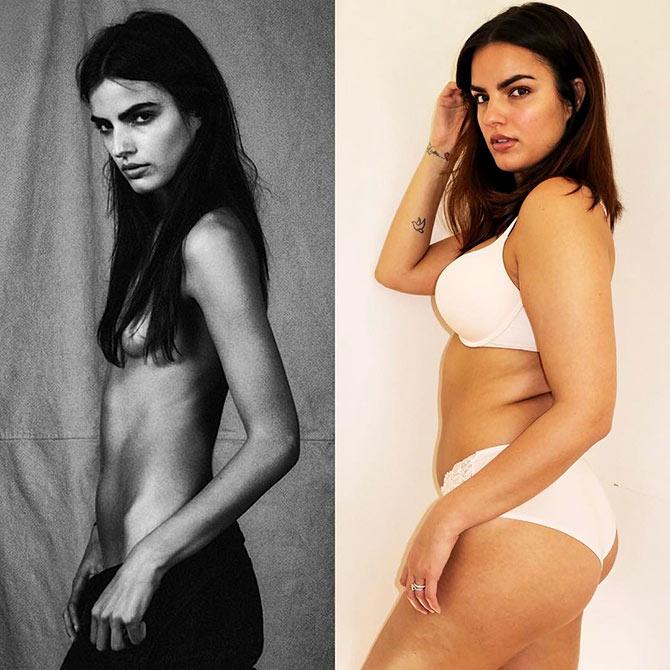 IMAGE: (left) Liza Golden Bhojwani's skinny bod when she was on diet and how she currently looks.
Photograph: Kind courtesy Liza Golden Bhojwani/Instagram
Liza Golden Bhojwani, an American model living in India, recently became the subject of inspiration on the Internet.
Reason? The once skinny model posted a picture of her curvy self, pictured right, alongside her former shape, left when she was on diet.
The model who has auditioned for fashion weeks in New York and London, wrote on Instagram: 'I was booking amazing shows that one never thinks they actually could, walking with girls who I once looked up to, it was a serious adrenaline rush...but after fainting one night in my apt whilst preparing one of my very low cal meals (I think it was 20 pieces of steamed edamame if I remember correctly), I called it quits with the diet and workout regime I was put on and decided I could do it on my own.'
In yet another post, the model wrote: 'I have moved on from the obsession of fitting into the standard perfect model mould. And I have decided to make my own mould, my own shape, my own personal being.'
Way to go, Liza. Hope we see more like you on and off the runway.
Look who's supporting Melania Trump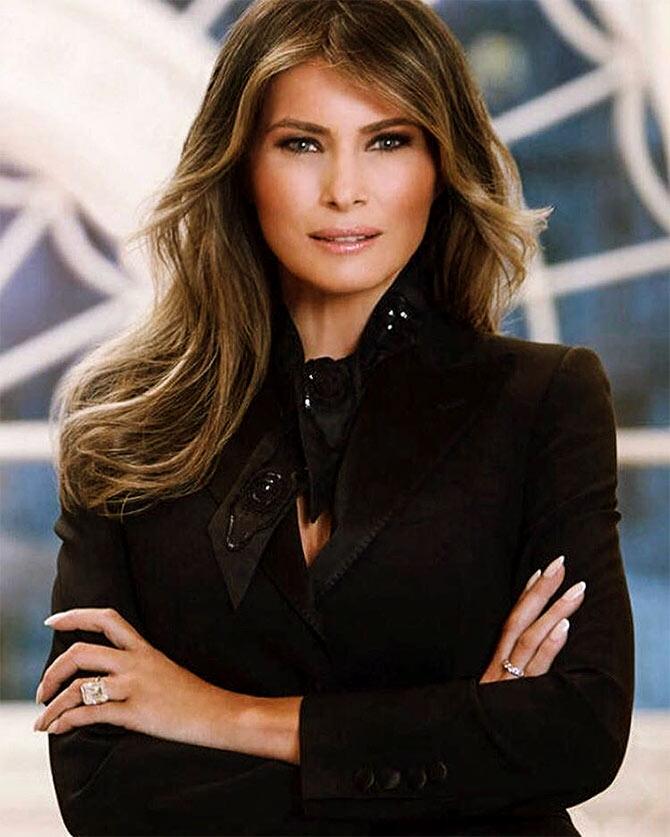 IMAGE: Melania Trump's official portrait as First Lady of the United States.
Photograph: Kind courtesy Melania Trump/Instagram
Remember Melania Trump's official portrait of the First Lady? How critics zoomed into the picture and questioned her choice of flaunting her expensive wedding ring.
Well, turns out, FLOTUS has found support in designer Stefano Gabbana whose outfit she was wearing in the picture.
The Italian designer recently took to Instagram to express his support. 'BEAUTIFUL #melaniatrump Thank you US #madeinitaly. Thanks to all those who appreciate our work'
When one of his followers @_boyafraid wrote, 'So you have lost a follower, and worst, an admirer,' Gabbana wrote back: '@_boyafraid_ i don't care!! Really.'
*****
India Runway Week to commence April 28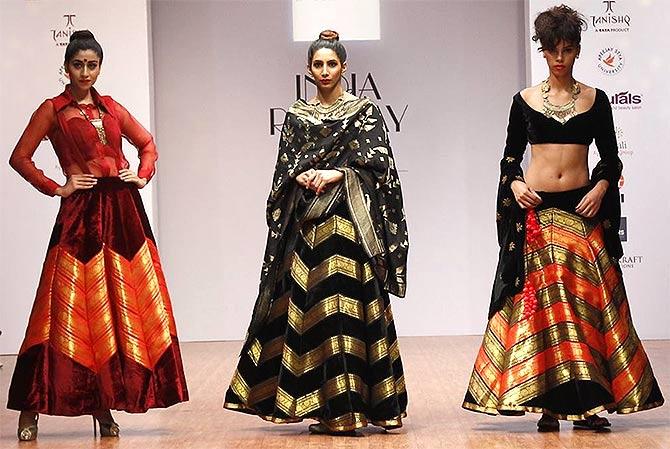 IMAGE: India Runway Week to be held between April 28 and 30 in Delhi.
Photograph: Kind courtesy India Runway Week/Facebook
The eighth edition of the biannual India Runway Week 2017 will be held in Delhi this time.
Organised by the Indian Federation for Fashion Development (IFFD), the three-day fashion extravaganza is scheduled between April 28 and 30.
The fashion week will encourage both young and established designers showcase their collections at Thyagraj Stadium in New Delhi.
*****