Bahubali 2 actor walked at a fashion show in Mumbai.
Photographs by Hitesh Harisinghani/Rediff.com
Five Indian designers -- Anupama Dayal, Saurabh Kant Shrivastav, Mrinalini Chopra, Sailex and Yogesh Chaudhary -- showcased their latest collection in a show curated by lifestyle firm Bollywoo at Westin Hotel in Mumbai.
The collection, inspired by the upcoming multi-lingual film Bahubali 2, had actor Tamannah Bhatia as the showstopper.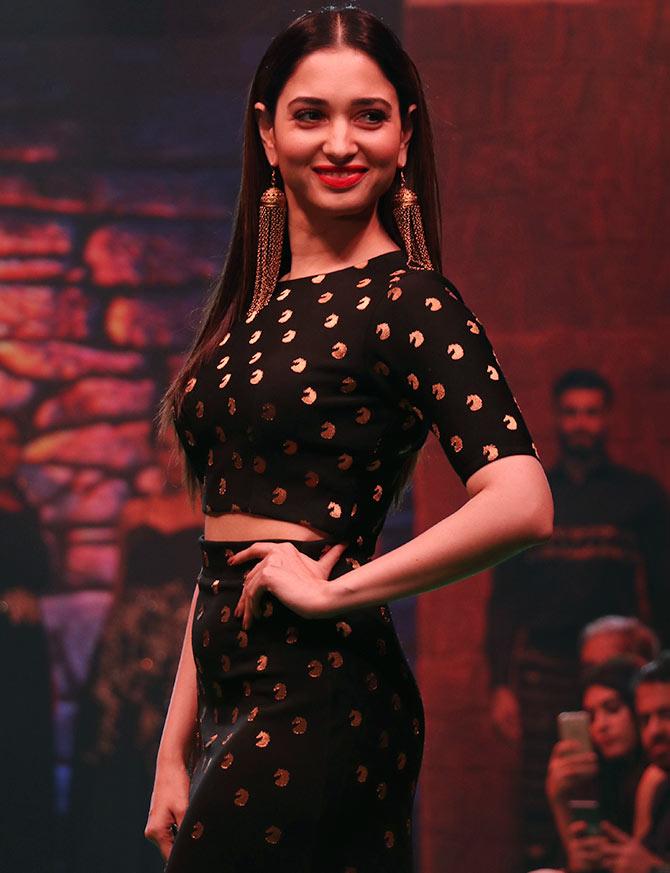 IMAGE: Tamannah Bhatia looked stunning in black separates with gold motifs designed by Saurabh Shrivastav. The gold chandelier earrings stood out.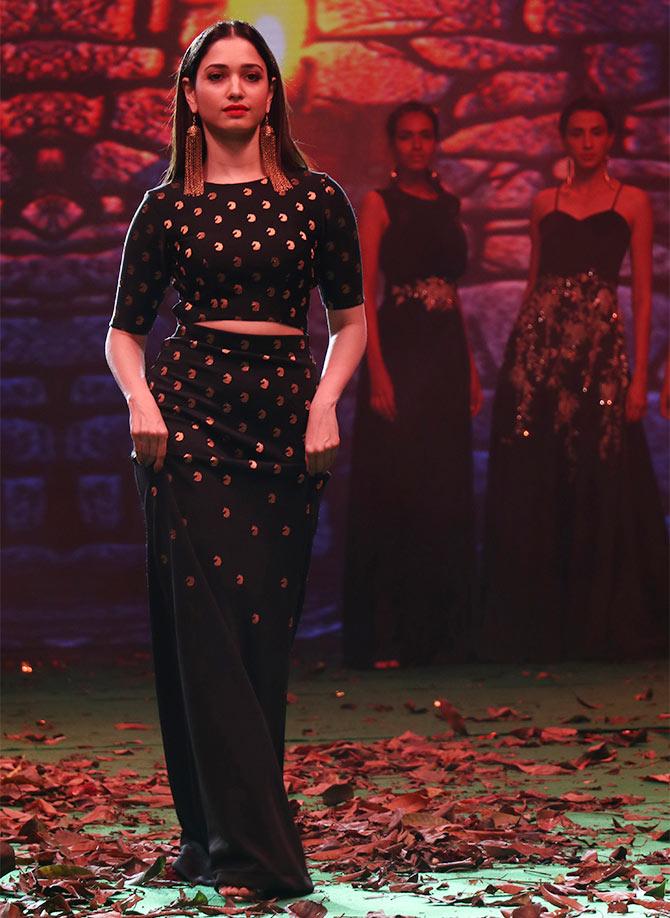 IMAGE: The floor length skirt had gold motifs too.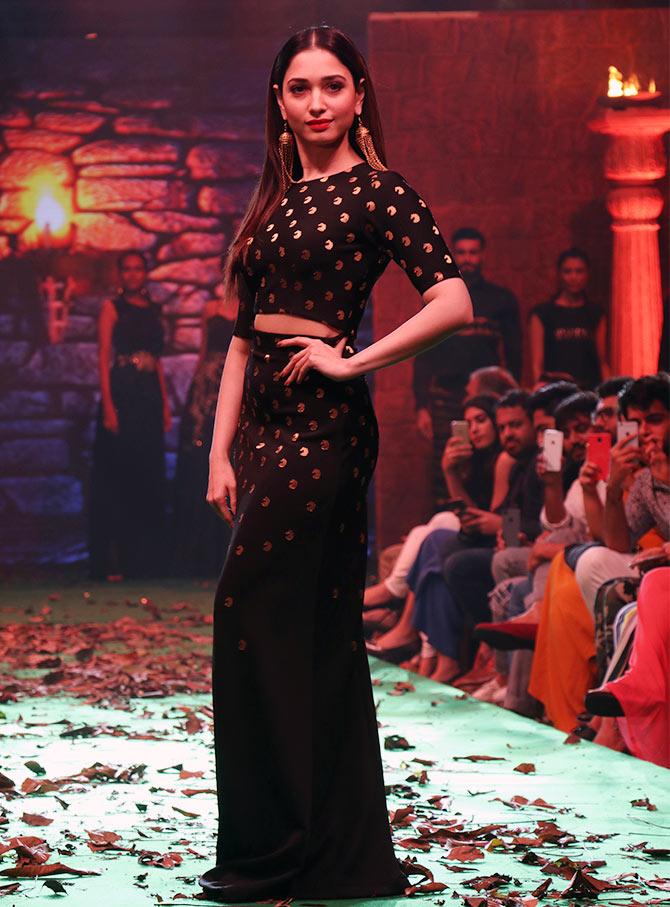 IMAGE: Lovely!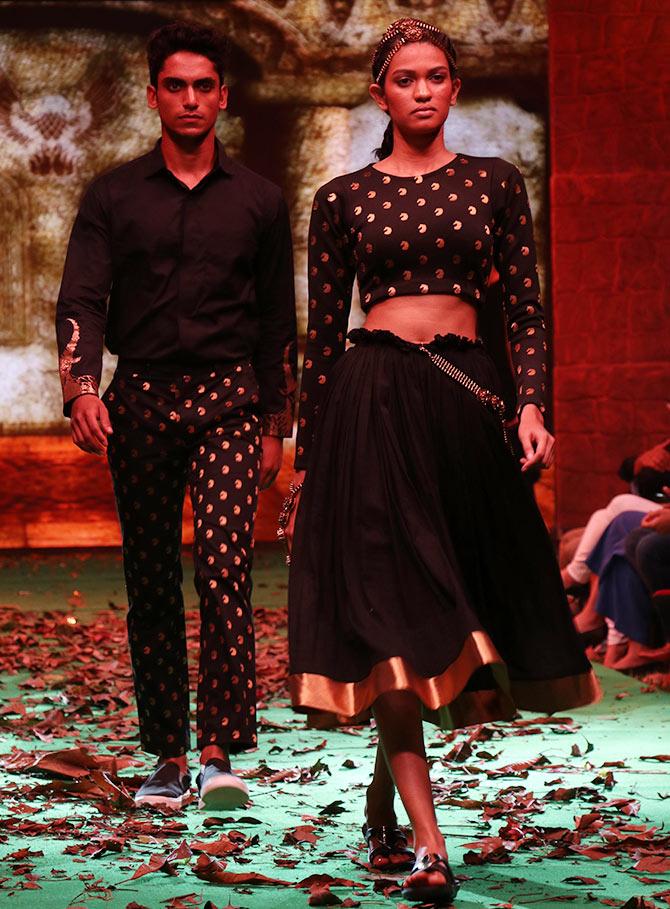 IMAGE: Saurabh's collection played with black and gold and had creations for both men and women.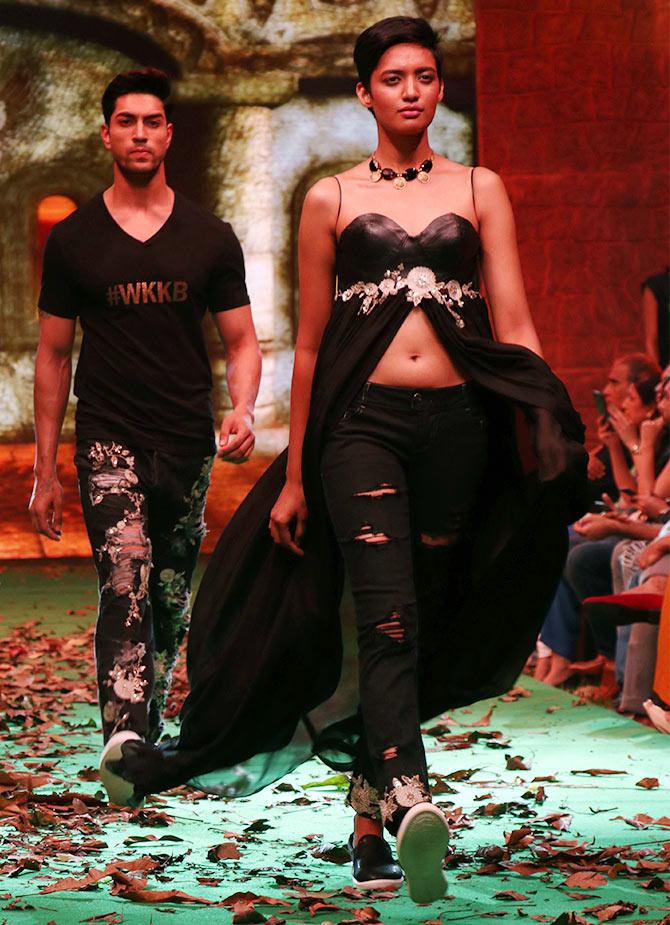 IMAGE: The bold styles had a feminine touch too.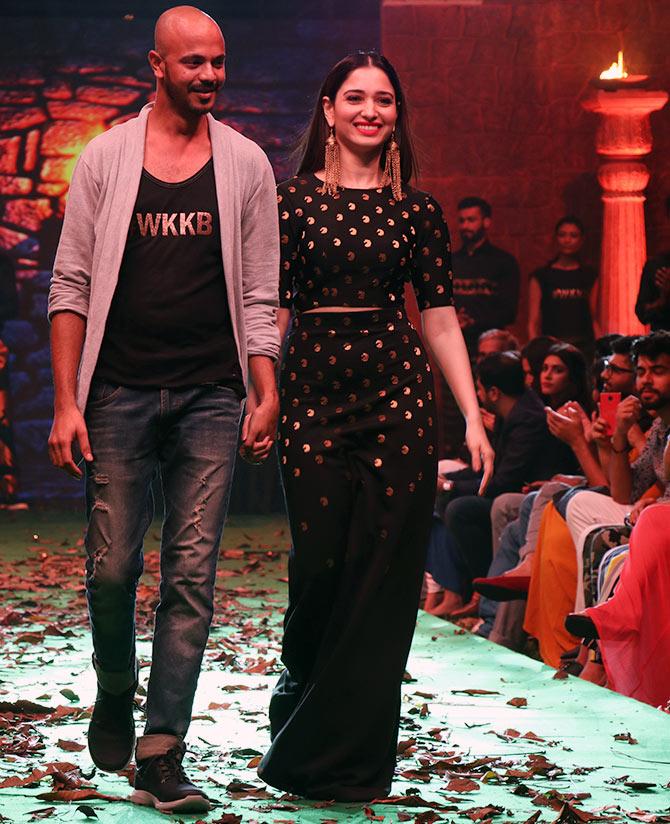 IMAGE: Tamannah shares the stage with Saurabh Kant Shrivastav.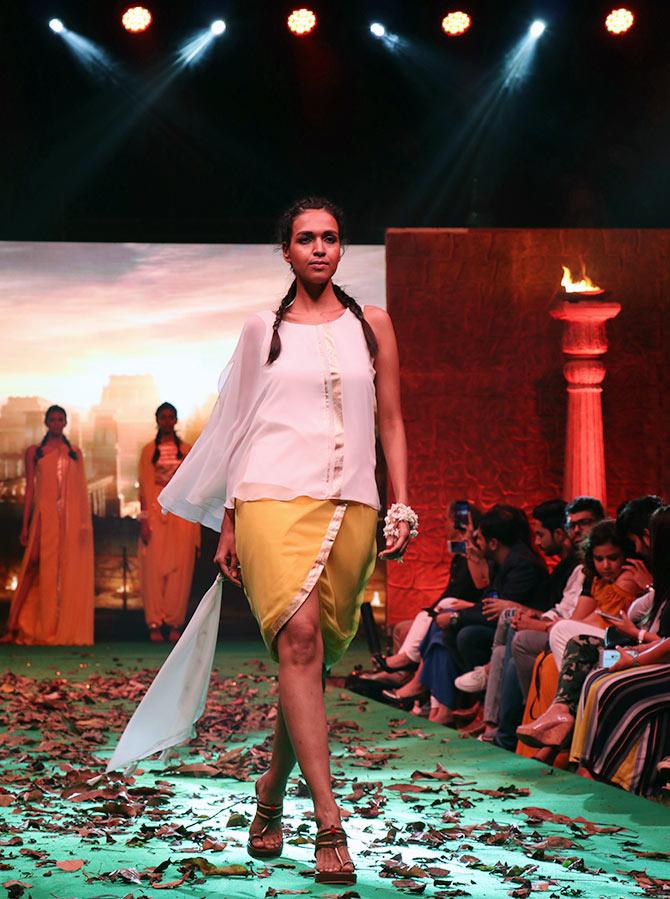 IMAGE: Sailex's collection blended modern silhouettes with traditional drapes.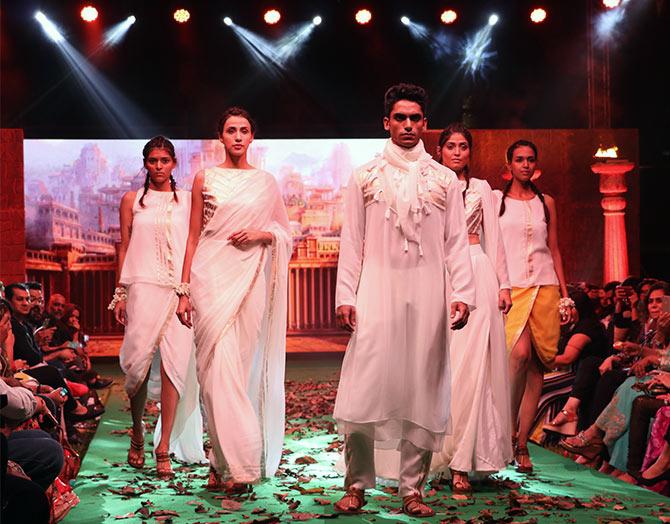 IMAGE: The outfits in white -- dhoti inspired bottoms for women adn layered kurtas for men stood out.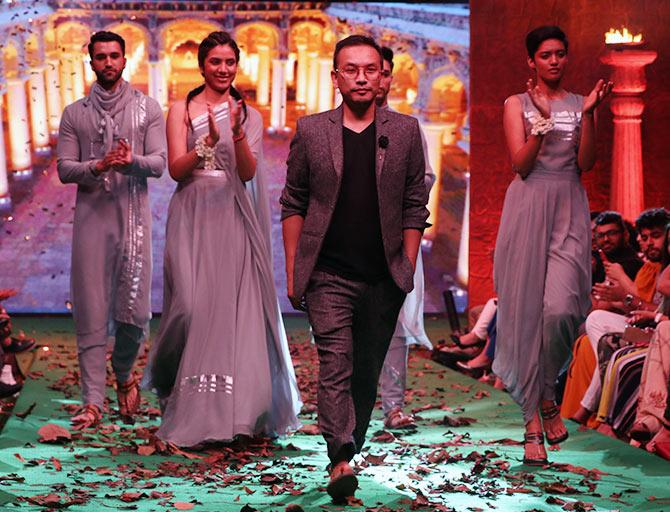 IMAGE: Sailex also played with grey and silver.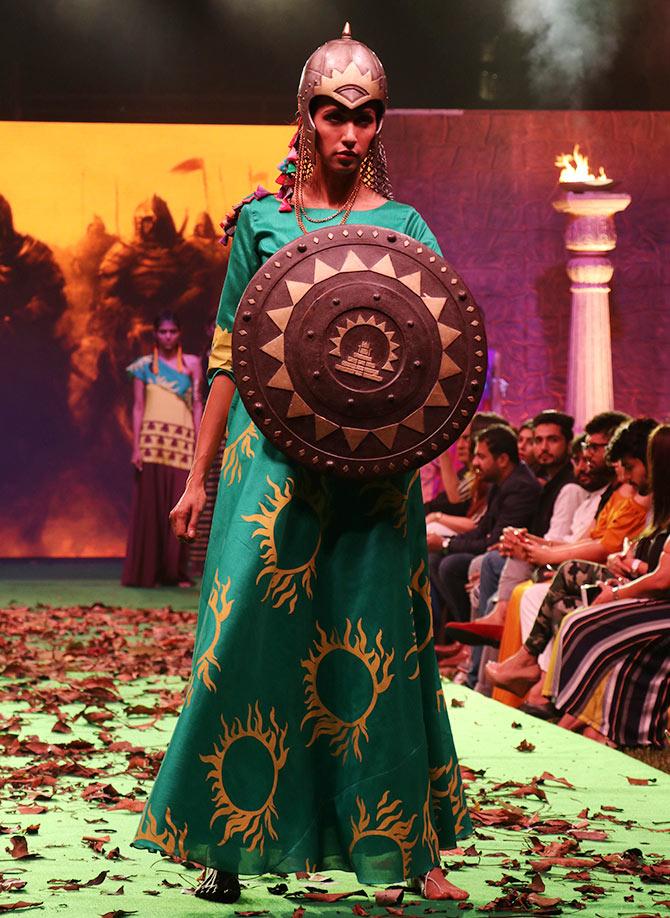 IMAGE: Anupama Dayal took inspiration from the film's characters and introduced her models with swords, shields and war-inspired headgear.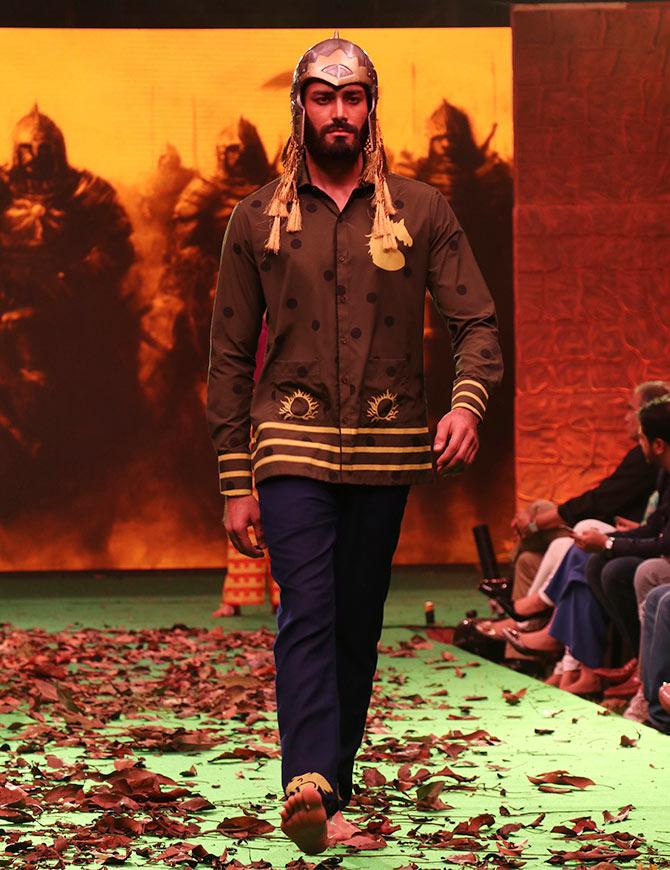 IMAGE: Trousers for men had prints on them.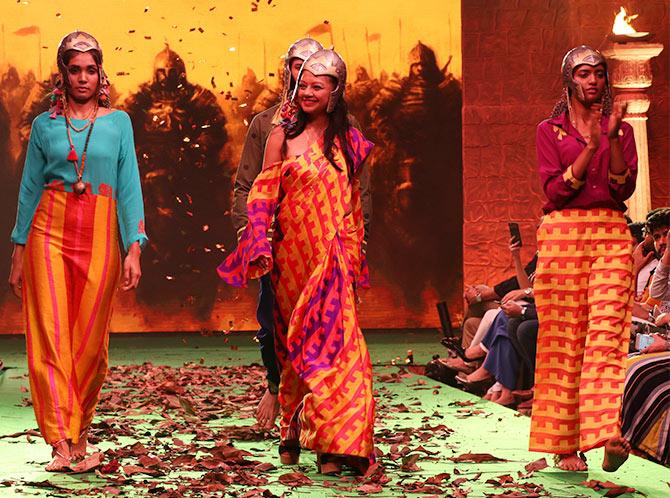 IMAGE: The medley of bright colours like orange, pink and blues looked refreshing.
IMAGE: Mrinalini Chopra essayed the importance of comfort in clothing through her collection. A statement necklace like this could add much glam to the outfit.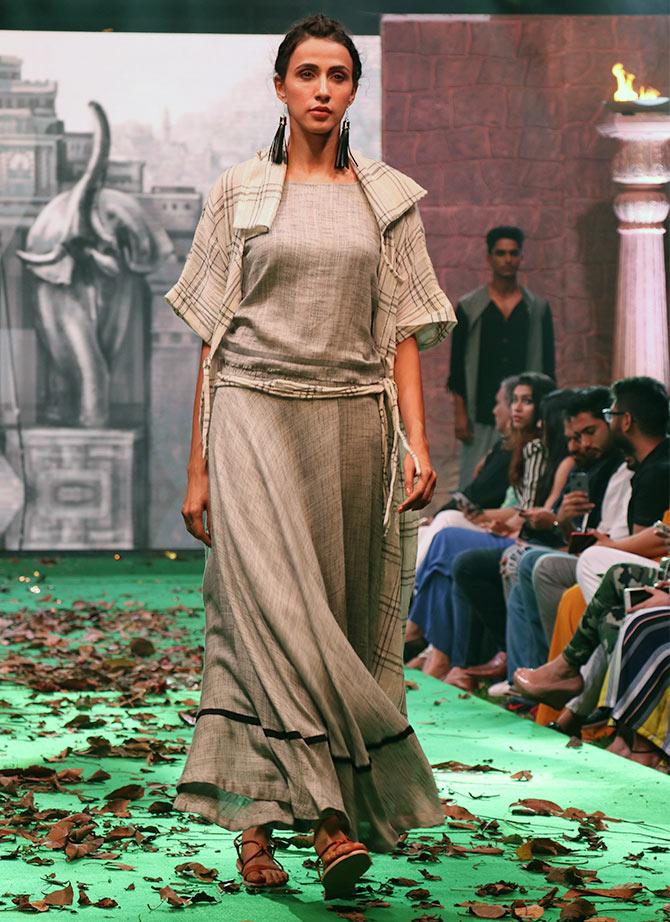 IMAGE: Alesia Raut models a two-toned skirt and blouse combination.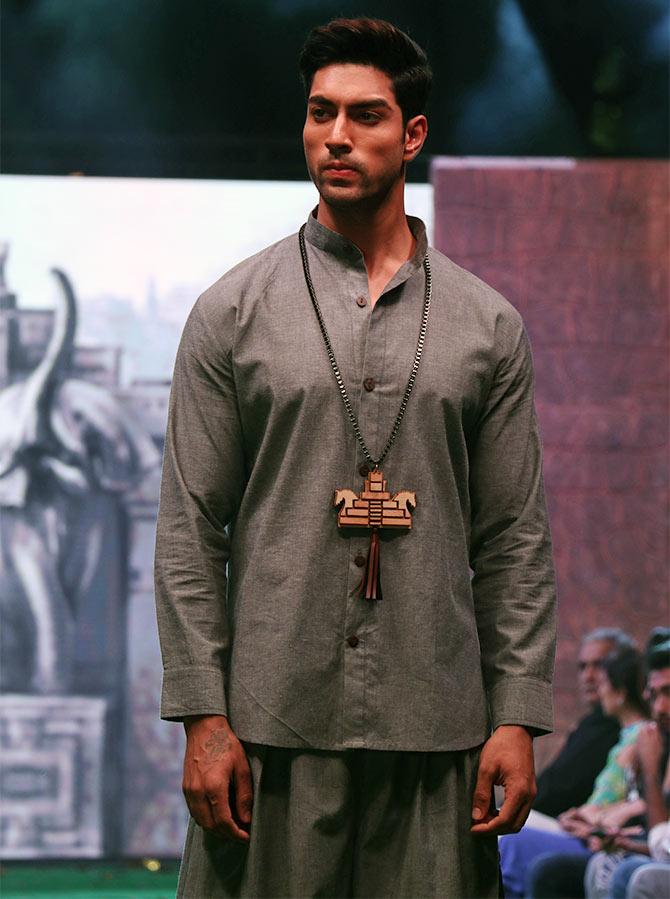 IMAGE: The collection was androgynous too.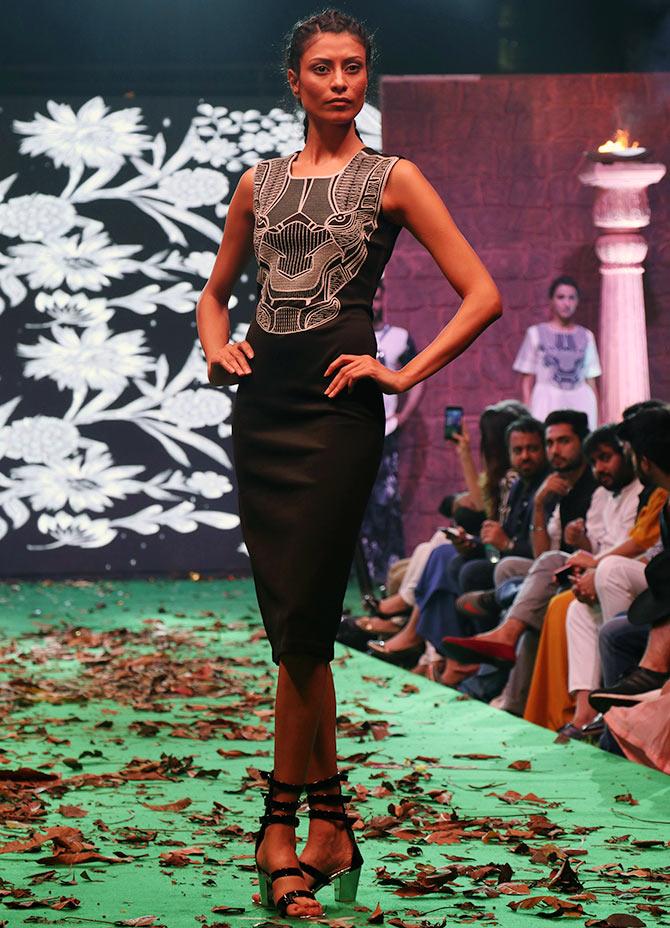 IMAGE: The palette for Yogesh Chaudhary's show was black and white.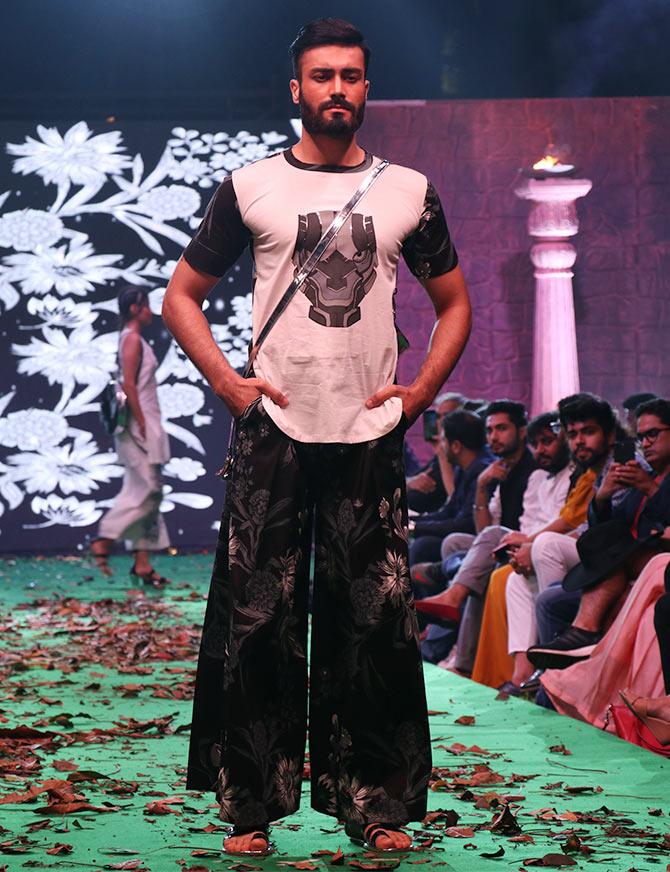 IMAGE: The tees and bottoms for men featured elaborate floral prints like these.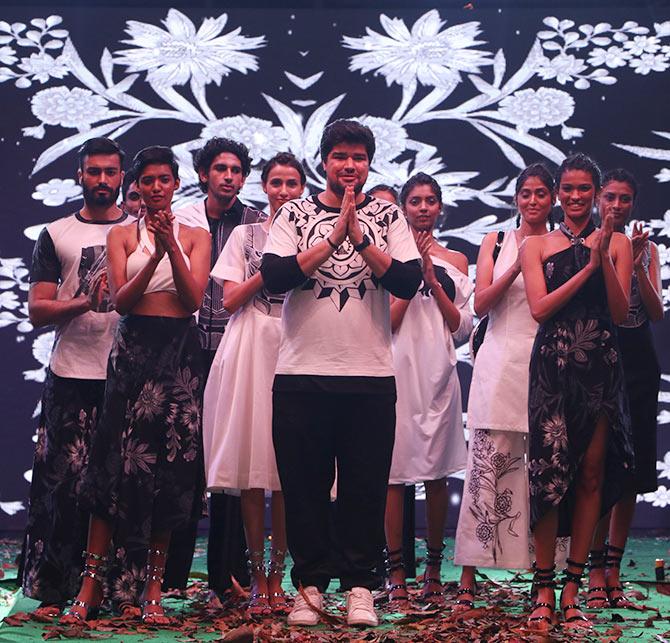 IMAGE: Yogesh Chaudhary poses with his muses wearing his creations at the end of the show.