Presenting the lucky few who got a chance to wear the Fantasy Bra on the runway.
The annual Victoria's Secret Fashion Show features a showstopping 'Fantasy Bra' crafted from real jewels and worth millions of dollars.
The bejewelled Fantasy Bra has been part of Victoria's Secret's catalogue since 1996 and the first one that cost a million dollars was modeled by Claudia Schiffer.
Between 1996 and 2000 they were only part of the catalogue and didn't make it to the runway. Since then (barring the 2004 Fantasy Bra) all of them have appeared as part of the annual Victoria's Secret fashion show.
Presenting the models who wore the Fantasy Bra at the Victoria's Secret Fashion Show from 2010.
Take a look!
2010: Adriana Lima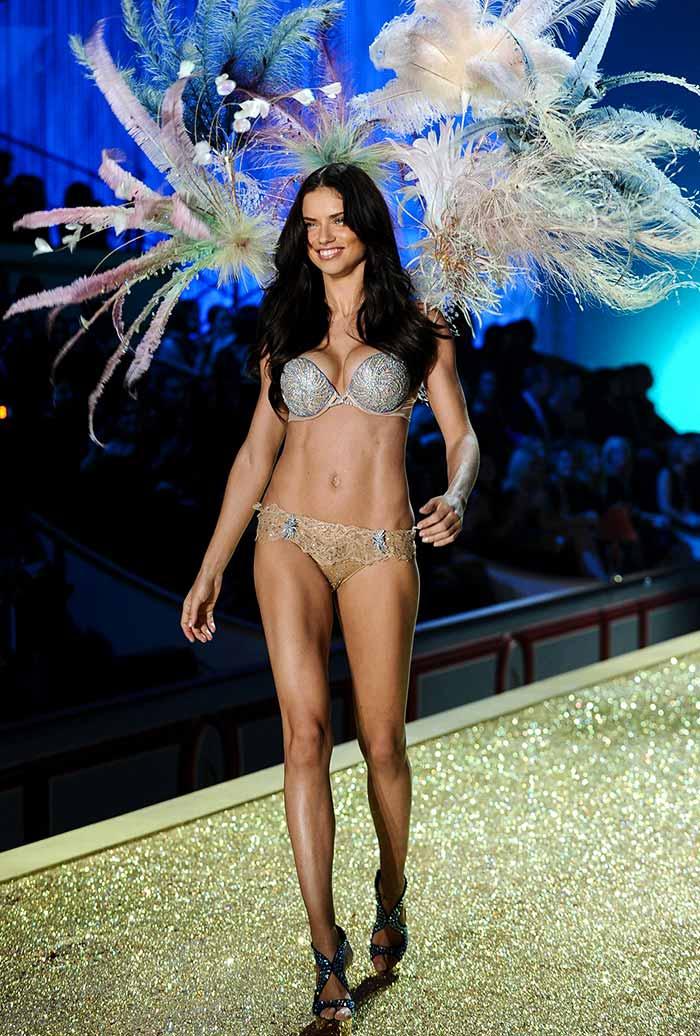 Brazilian model Adriana Lima wore the Fantasy Bra

in 2010. Valued at $2 million, it had 60 carats of diamonds in addition to blue topaz and sapphires.



Photograph: Theo Wargo/Getty Images
2011: Miranda Kerr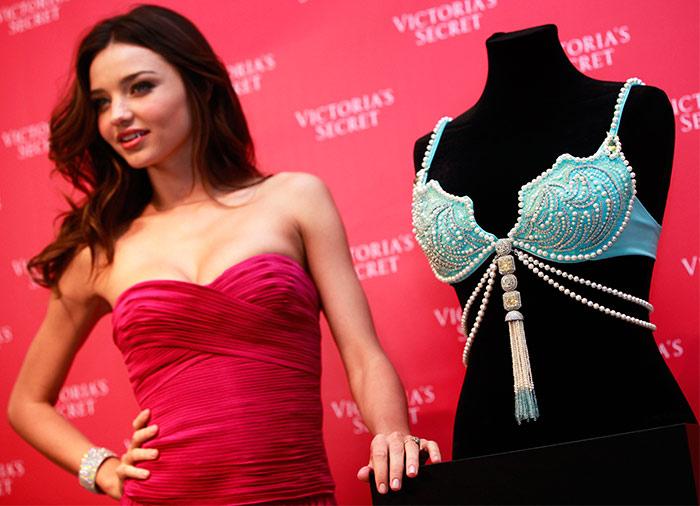 Australian model Miranda Kerr wore a $2.5 million Fantasy Bra

designed by London Jewelers. It contained 142 carats of diamonds in addition to pearls, citrines and aquamarines.



Photograph:

Shannon Stapleton/Reuters
2012: Alessandra Ambrosio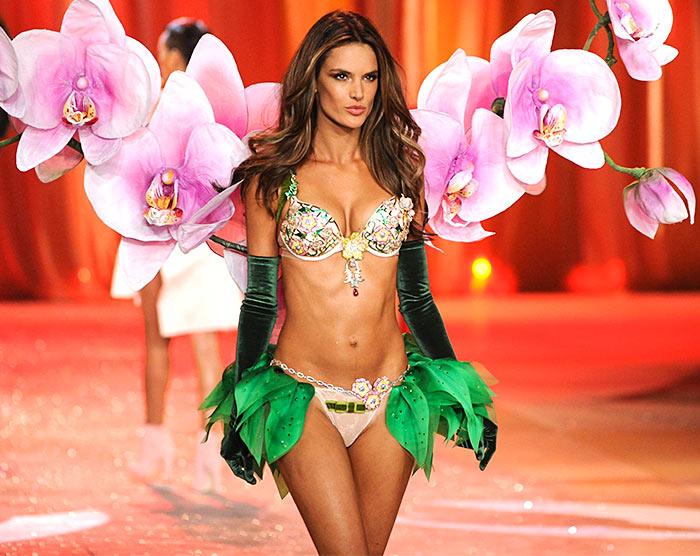 Brazilian model Alessandra

Ambrosio's $2.5 million style was covered with amethysts, sapphires, rubies, and diamonds, and 20-carat white diamond at the center.


Photograph: Jamie McCarthy/Getty Images
2013: Candice Swanepoel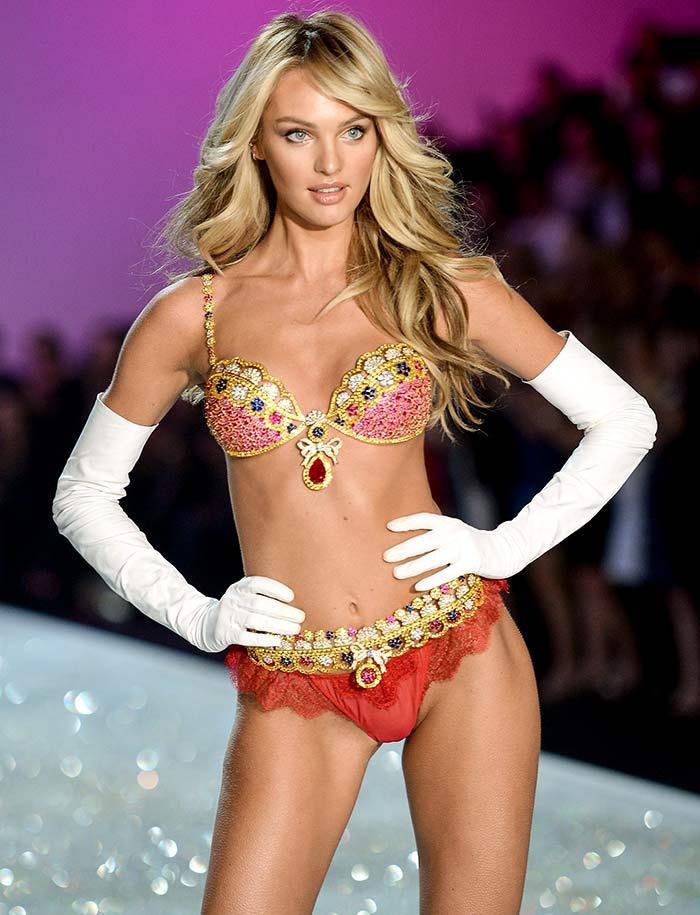 South African model Candice Swanepoel, wearing the Royal Fantasy Bra and Belt, walks the runway at the 2013 Victoria's Secret Fashion Show. Priced at $10 million, this could probably be the most expensive Fantasy Bra ever. Nicknamed the Royal, it had more than 4,200 stones, including rubies, diamonds, and yellow sapphires.

Photograph: Dimitrios Kambouris/Getty Images
2014: Adriana Lima and Alessandra Ambrosio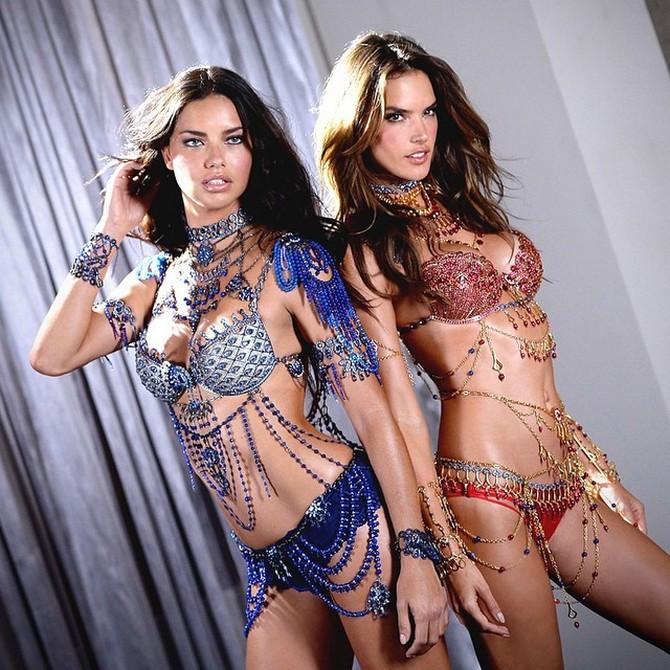 Breaking tradition in 2014, the underwear brand launched not one, but two Fantasy Bras, each priced at $2 million. Brazilian models Adriana Lima and Alessandra Ambrosio modeled the two Fantasy Bras at 2014's Victoria's Secret catwalk show in London.
The

Fantasy Bras were designed by the Swiss jewellers, Mouawad who strung the 16,000 gems with 18 karat gold.



Photograph: Victoria's Secret on Instagram
2015: Lily Aldridge
American model Lily Aldridge's $2 million bra features 14 different gems -- including red garnets, blue topazes, yellow sapphires and pink quartzes -- set in 18 karat gold.

Photograph: L

ucas Jackson/Reuters
2016: Jasmie Tookes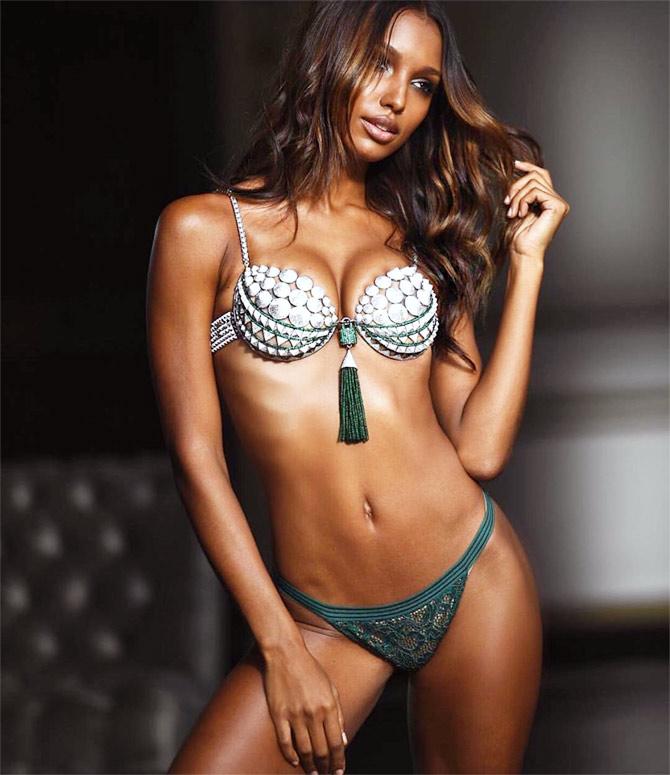 Jasmine Tookes was the first black woman to model the Fantasy Bra in nine year.
The $ 3 million Fantasy Bra, crafted using 9,000 gemstones and weighing more than 450 carats.
It was so heavy that Tookes had to incorporate back exercises in her prep!

Photograph: Kind Courtesy Jasmine Tookes/Instagram
2017: Lais Riberio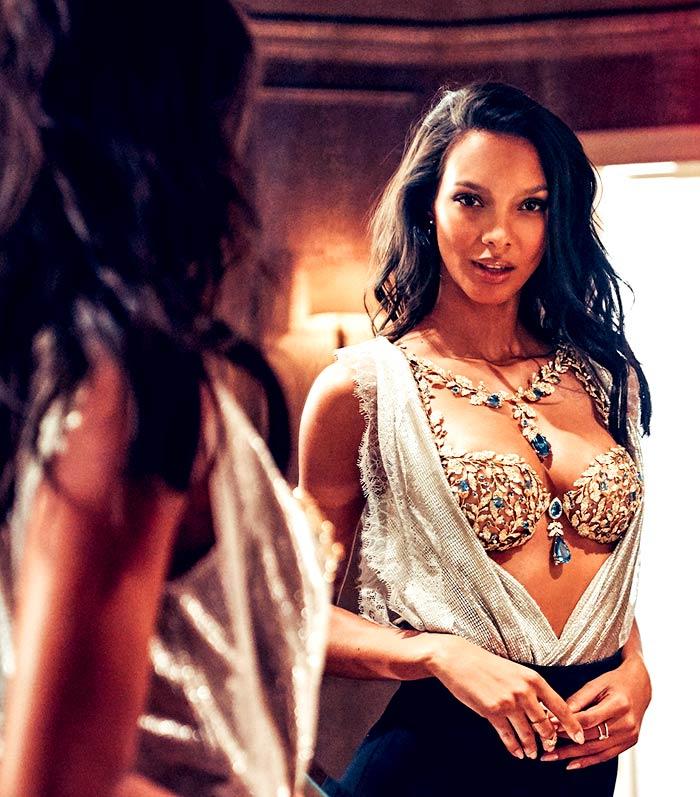 Brazilian model Lais Ribeiro will be wearing the $2 million Fantasy Bra this year. It took 350 hours to create the masterpiece, which has been embellished with nearly 6,000 precious stones.

Photograph: Kind courtesy Victoria's Secret/Instagram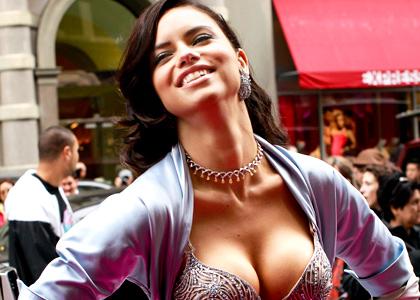 Lead pic: Brendan McDermid/Reuters