Take the poll and tell us what do you think of the Bollywood actor's glamorous international cover.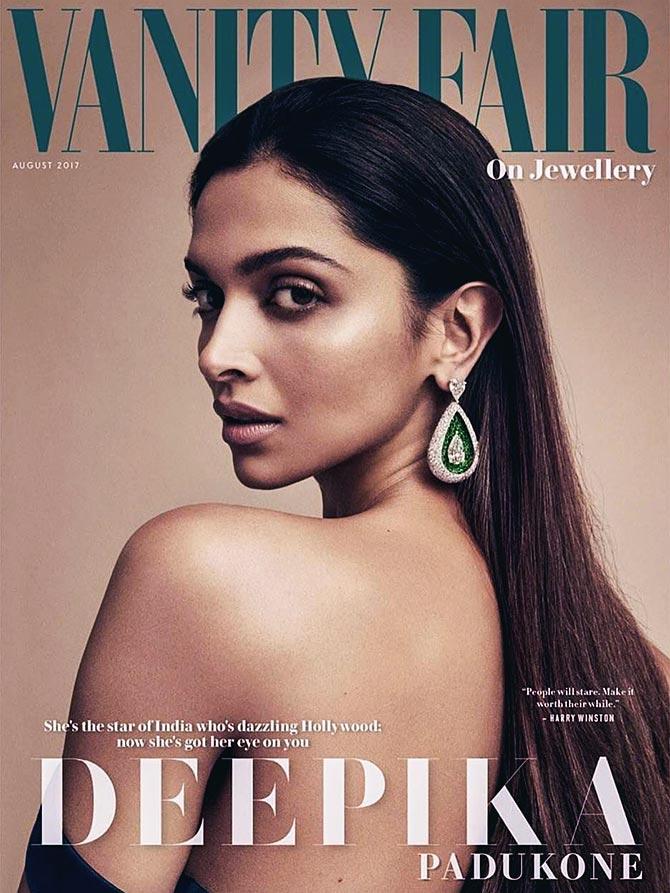 Asia's sexiest woman, Deepika Padukone, who also made it to Maxim Hot 100 list has made headlines again.
After being featured on Vanity Fair's list of Hollywood's Next Generation stars, the actor has added another feather to her hat.
She's on the cover of the Vanity Fair On Jewellery August 2017 issue and is probably the first Indian actor to feature on it.
With her hair slicked back in place, Deepika looks confident on the cover, as she rocks a minimalistic look with golden-bronze eye make up and lip colour.
Styled by fashion director Elizabeth Saltzman, the cover features Deepika sporting gorgeous diamond and emerald earrings.
The actor's stylist, the London-based Elizabeth Saltzman, was the one responsible for her stunning debut appearance as a L'Oreal Ambassador on the Cannes Film Festival red carpet.
Deepika uploaded the cover on her Instagram profile and captioned it: 'BOOM!#vanityfair'.
It comes as no surprise that the cover has already raked 5,87,000 likes on her account in the social media photo-sharing site.
We ask you, dear readers what you think of Deepika's latest cover?
Do you think she looks fabulous? Or did she fail to make the mark?
Take the poll and let us know.
Lead photograph: Deepika Padukone on the Vanity Fair On Jewellery cover