The India Couture Week 2017 opened with designer Rohit Bal's collection that featured enviable trends for the upcoming wedding season.
Held at the newly revamped Bikaner House in Delhi, which served as the perfect backdrop, the show was a fitting start to the fashion week.
Scroll down to see some of the stunning pics from the show.
The charming Arjun Rampal looked dapper in a bandhgala fit for a royal.
He could floor anyone with that smile :)
All photographs: Kind courtesy FDCI/Facebook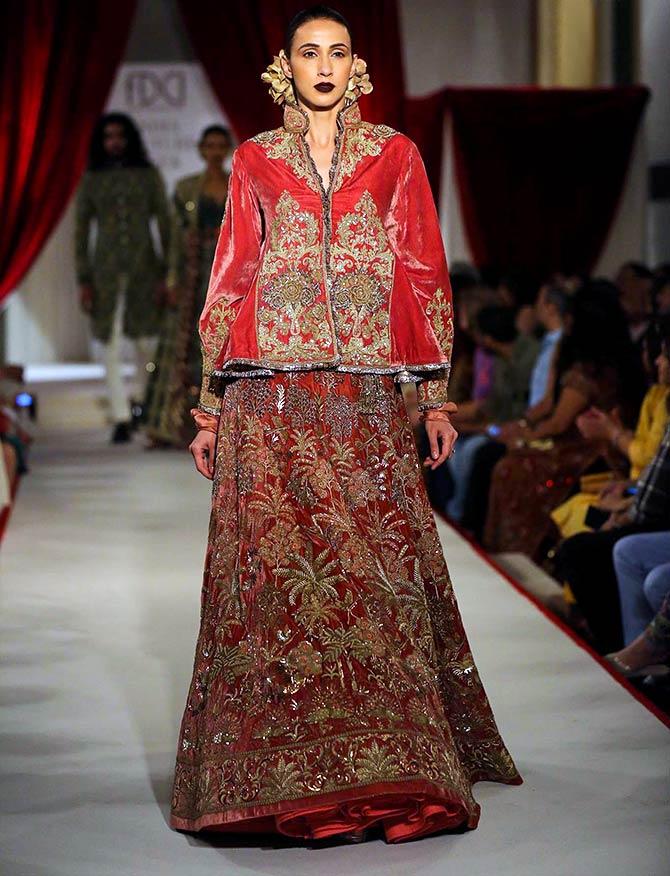 Model Alesia Raut looks picture perfect in red.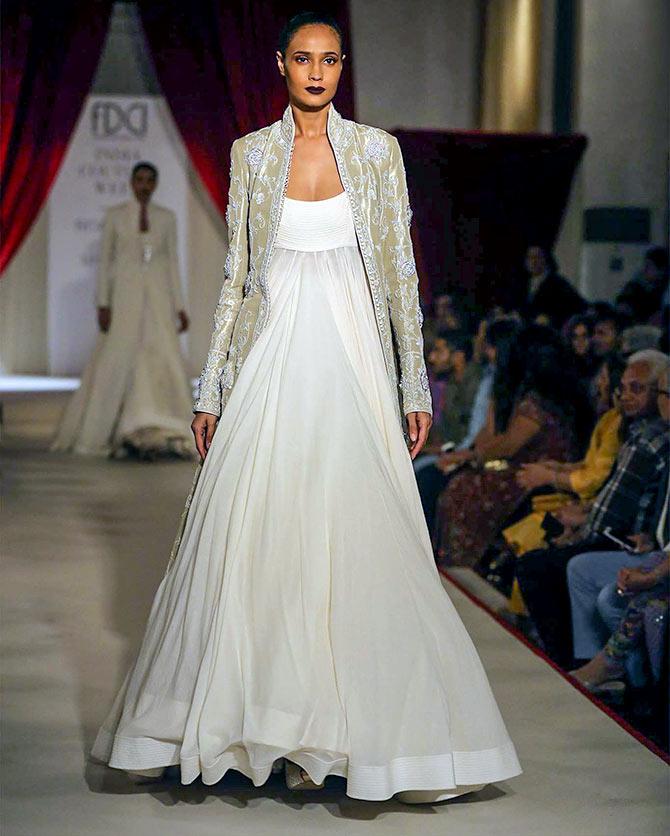 Titled Khush Posh, the show was an effort to revive heritage pieces from the costume collection of royals.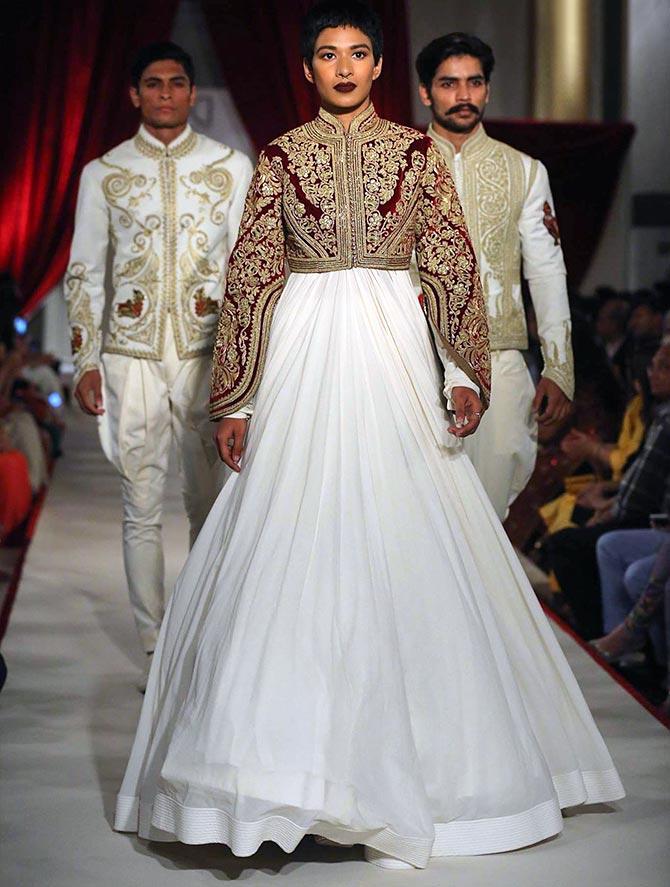 Models walked down the ramp in gorgeous outfits, which

saw a fusion of traditional craft with modern sensibilities.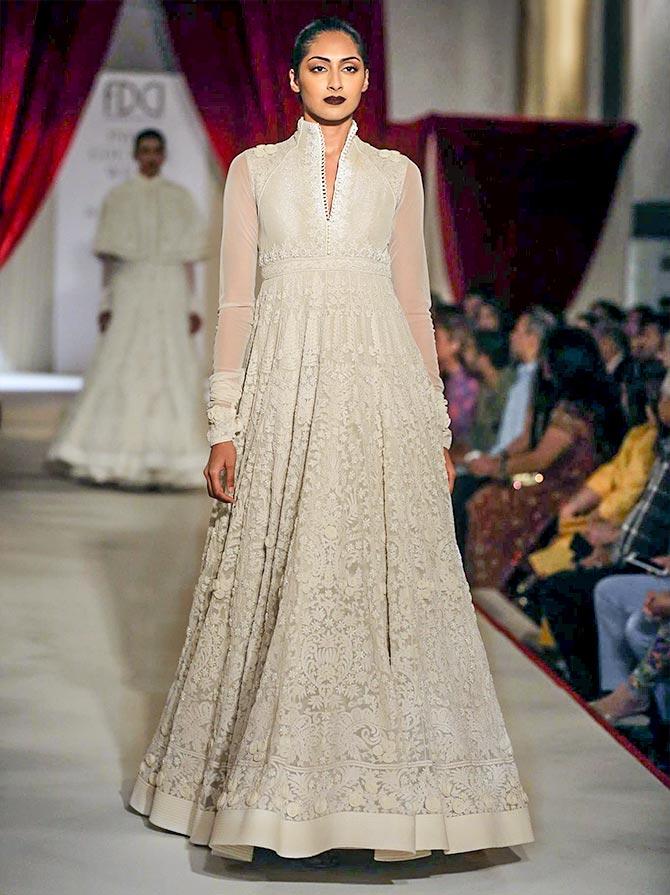 A model works the ramp in a white anarkali.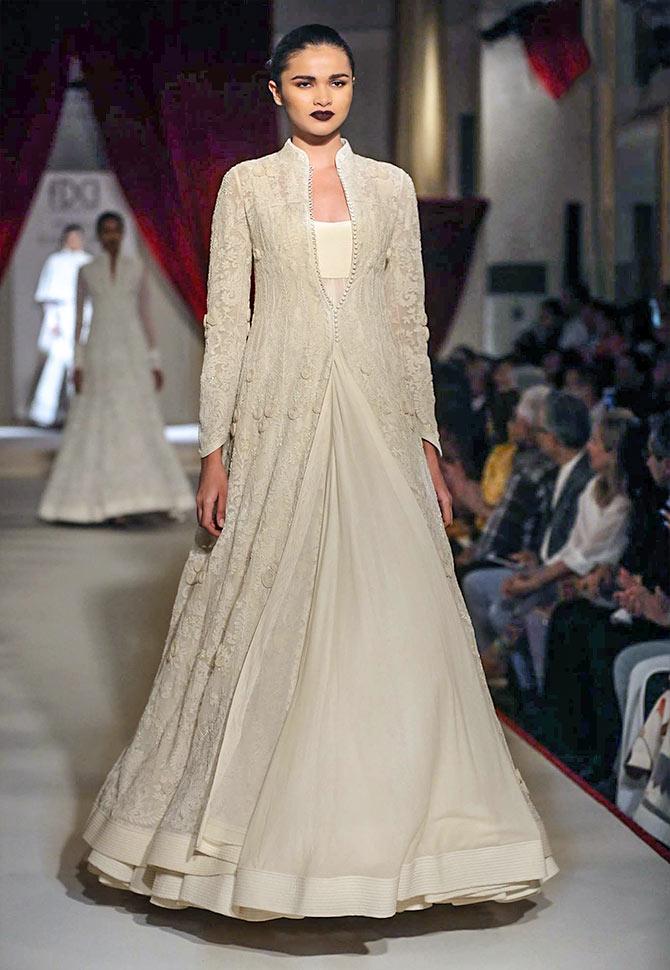 Model Shweta Dolli is a vision in white.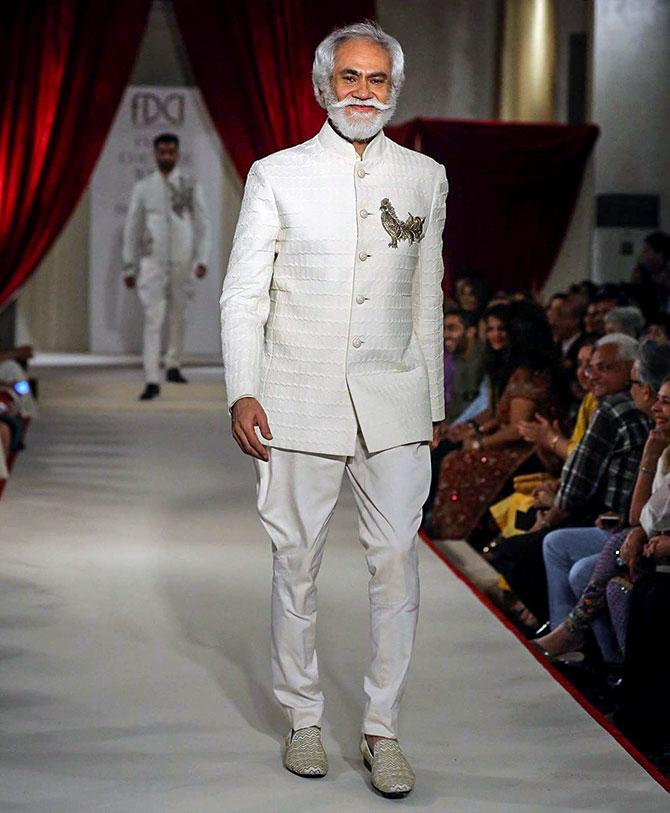 The designer made some of his friends walk the ramp too!
Seen in the pic above is FDCI director Sunil Sethi dressed in a white jacket with a cock motif.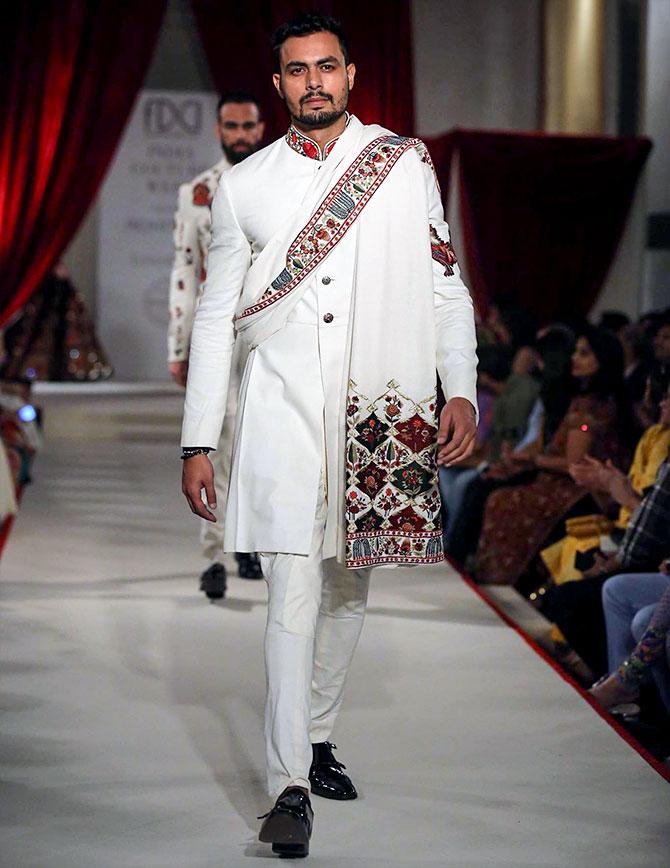 Some garments were inspired from Rajasthan...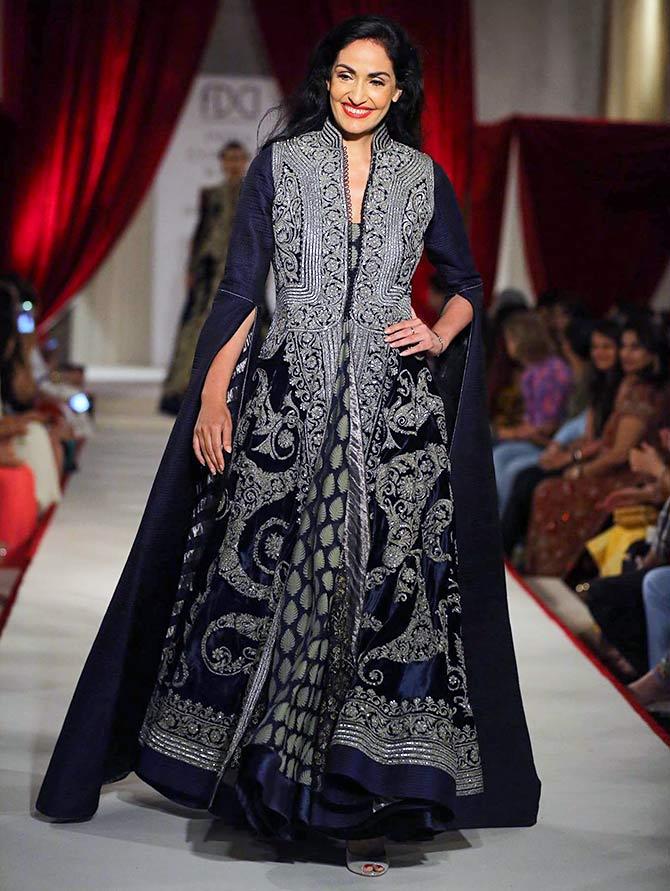 The whites and the beige gave way to blues and greens.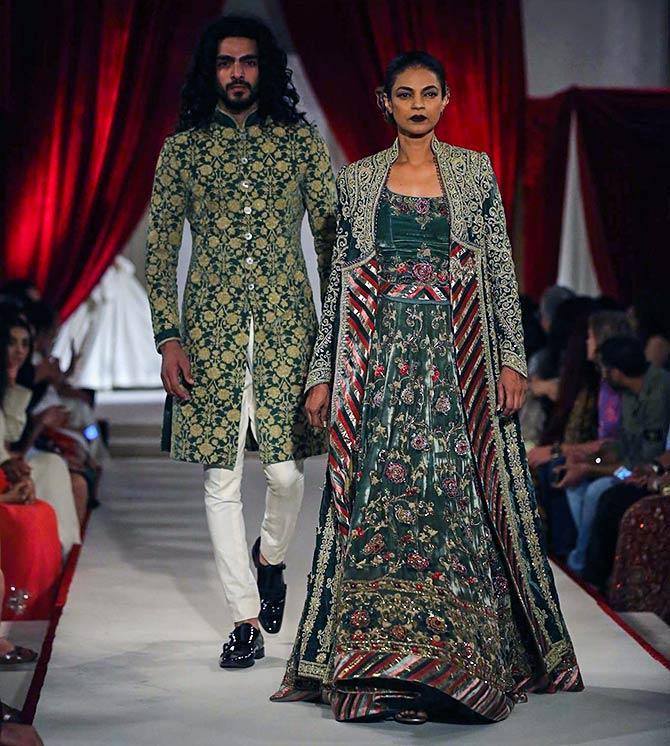 Model Noyonika Chatterjee works her magic on the ramp.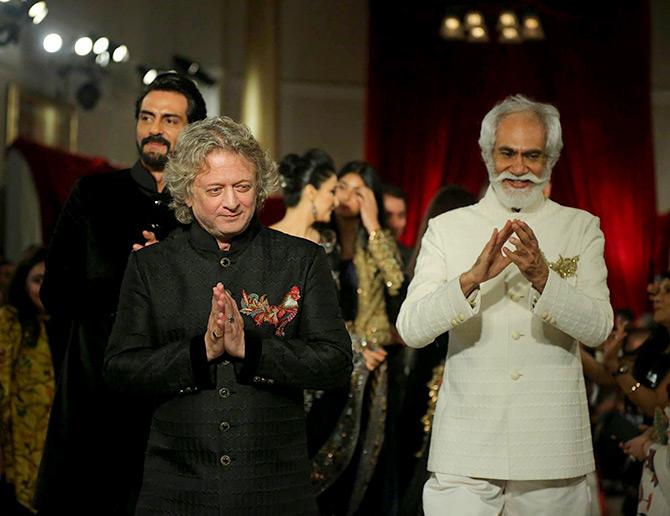 Bal refrained from doing his signature gig at the end of the show and was joined by his friends on stage.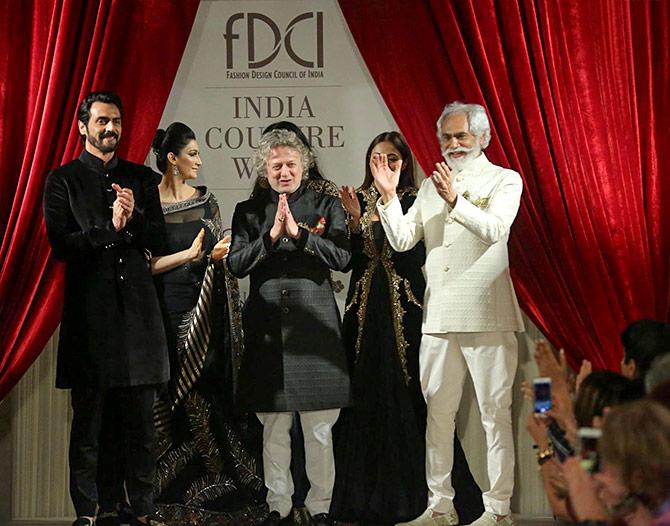 The collection definitely calls for a huge round of applause, doesn't it?