The Huawei phone might not surpass the popularity of the OnePlus 5, but it is a well-rounded phone that offers great performance, says Kakoli Chakraborty.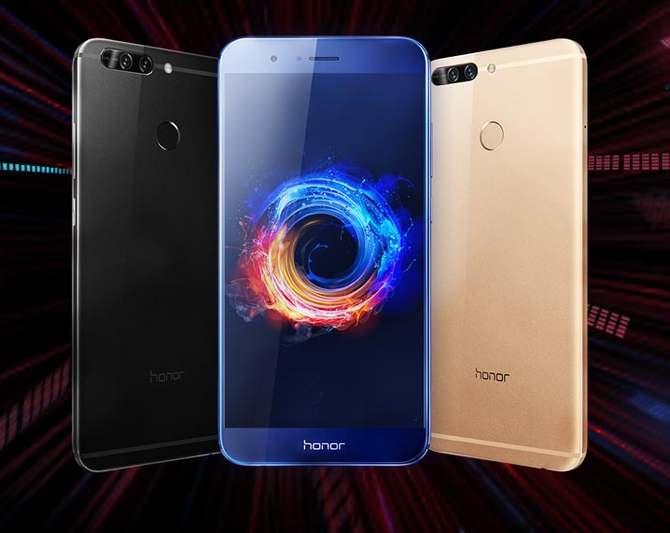 Everyone can't afford an iPhone 7 Plus or a Samsung Galaxy S8 Plus. For such people, brands like OnePlus and Huawei are saviours. Offering a similar build quality and performance at a cheaper price, these phones have taken the smartphone market by storm.
So, it comes as no surprise that Huawei decided to improve the Honor 8.
The Honor 8 Pro, with an all-metal body, is definitely a good-looking phone.
It comes with a 5.7-inch QHD display with a 2.5D curved glass.
Its metallic back has a fingerprint sensor and a dual primary camera.
It is, however, susceptible to fingerprint smudges.
The display is perfect even in bright sunlight and the colours are sharp. Watching videos on the phone is a delight and, though, the audio output is good enough, I'd still recommend using a good set of headphones.
Under the hood, the phone houses an octa-core Kirin 960 processor with 6 GB of RAM.
---
Also read: Huawei's Honor
---
The phone stays true to its word and delivers excellent performance.
I played Injustice 2 and WWE Immortals, and didn't notice any lag. The phone did heat up a bit after a prolonged gaming session, but certainly didn't overheat.
Multitasking is a breeze on the phone with absolutely no stutter. Even the camera app opens without any delay, unlike in many other smartphones.
The phone boasts of a 12-megapixel dual primary camera and an 8-megapixel secondary camera. The primary camera produces good photos with accurate colour reproduction and makes very little noise. But like many other smartphones, the picture quality dips in low-light, while the shutter noise increases.
The phone runs on Android 7.0 Nougat with the EMUI 5.1 on top. The custom UI is smooth and doesn't hamper your day-to-day activities.
The phone has a 4,000 mAh battery, which is more than enough to last a day on moderate usage. However, if you're planning to use the phone for a movie session, make sure to keep the charger handy as the battery drains pretty fast during prolonged sessions.
In a nutshell, the Honor 8 Pro is a well-rounded phone.
It offers great performance with a decent battery life and a good camera.
While it won't be able to surpass the popularity of the likes of the OnePlus 5, at ₹29,999, the phone is great value for money.