The 2016 flagship from LG is no pushover and can give the Galaxy S7 handsets a tough fight, says Himanshu Juneja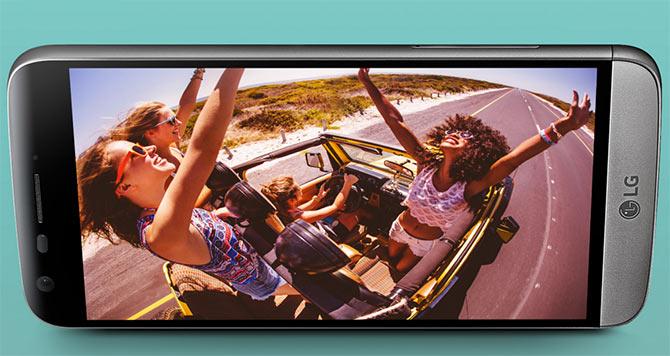 The year 2016 is witnessing the premium handset makers locking their horns like never before. If Samsung has a firm candidature for the top honours with its Galaxy S7 handsets, HTC has got a formidable entry in the form of HTC 10. On another front, Sony has changed gears and unveiled its Performance X series to give the competitors a tough fight as well. Not to be left behind, the South Korean giant LG is also ready with its 2016 flagship.
The LG G5 is slated for an Indian release in the present quarter, and as the marketing head, LG Mobiles India, Amit Gujral said "We are really happy to see all the positivity around the LG G5 ever since its global unveil at the MWC. In fact, in a survey conducted in Korea the LG G5 topped consumer preference leaving its closest competitors trailing far behind. We hope to make this available to users in India very soon and are optimistic that consumers will love its revolutionary design and features."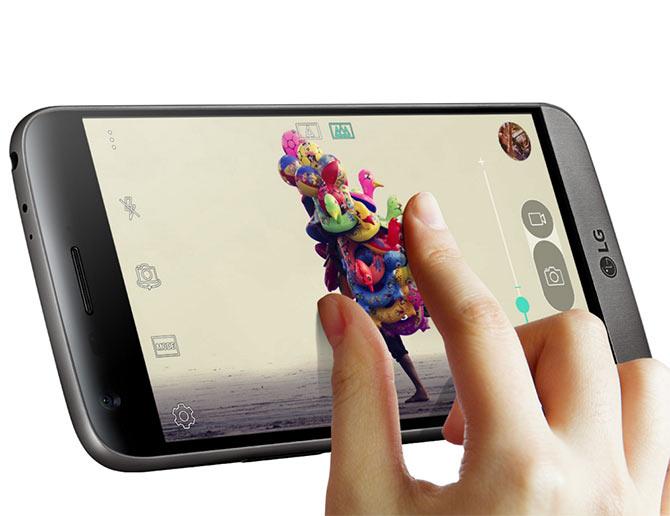 LG has been on a roll since quite sometime, and its G series has established itself as something to look forward to year after year. Continuing the trend, LG went ahead and pulled a rabbit out of its hat and introduced the modular design concept with the LG G5, taking the mobile phone world by quite a surprise.
The modular design is something which any die hard mobile phone enthusiast would have yearned for at least once in his or her lifetime. The ability to swap around components much like in a desktop PC, gives the users greater control, allowing them to define and even design their devices.
The modules are called 'LG Friends', signifying alliance to the LG G5 as its companions. The LG Cam Plus, a camera module with physical buttons will keep the avid photographers interested. This camera module is not just camera attachment but adds juice to the G5's battery capacity because of which the battery capacity gets boosted to 4000 mAh from 2800 mAh. There is also the HiFi Plus module, a high end portable DAC. It has been co-produced by the renowned Danish firm Bang & Olufsen. The users can enjoy 32 bit audio playback, thanks to this module.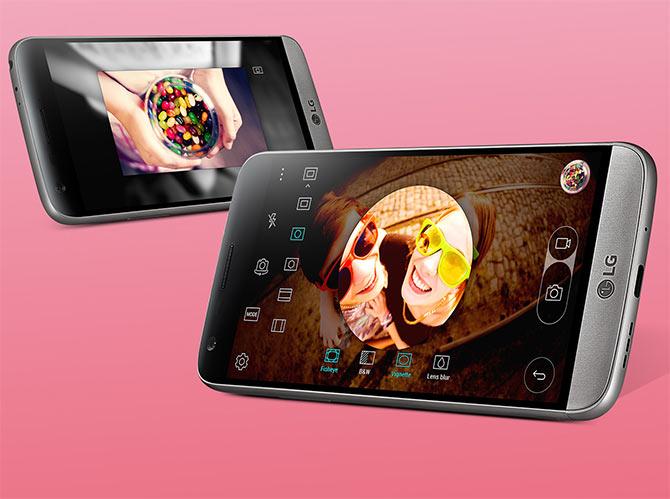 As for other specs, the G5 carries a 5.3-inch IPS LCD display, the 1440 x 2560 display making a QuadHD/2K variant. LG has also brought the always on display technology, allowing users to glance at important information like time, notifications, battery stat etc. Powered by Snapdragon's 820 SoC, there is Adreno 530 GPU, and 4 GB RAM with 32 GB of storage (expandable by a further 2TB via microSD card).
Connectivity department is also choc-a-bloc, with LTE, Wi-Fi 802.11 (a/b/g/n/ac), Bluetooth (ver 4.0), NFC and USB Type C port. Radio being present seemed like a thoughtful inclusion. The underlying OS on the LG G5 will be Android Marshmallow (6.0), so the users will have much to rejoice about. The LG G5 lacks water and dust proofing, and given the similarity in specs, it naturally gets pegged alongside the upcoming HTC 10.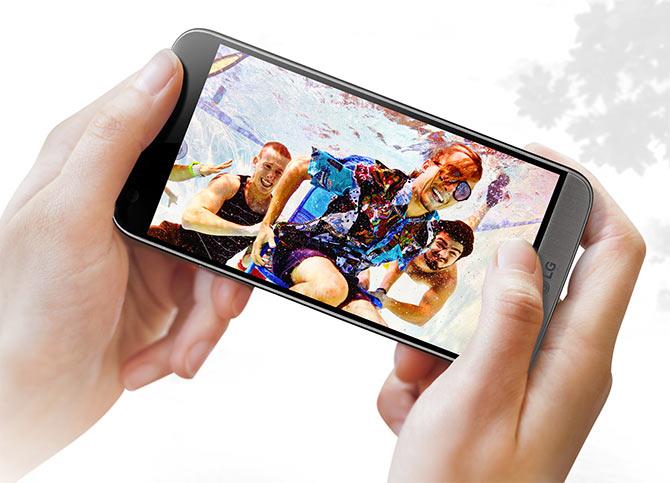 With an impressive configuration already, the camera department deserves a special look in. The rear side has a dual camera set up, with one being a 16 MP unit, while the other being an 8 MP wide angled shooter. There is LED flash of course, but the presence of laser auto focus and optical image stabilisation provides a huge boost to the credentials. The front facing camera is an 8 MP affair.
The phone comes with a removable 2800 mAh battery pack, which sounds a bit low when compared with what the other flagships are offering. But the removable battery provides the huge advantage of slipping in a fresh unit if the need arises. Also, only a detailed review can shed a proper highlight on how the battery will actually perform.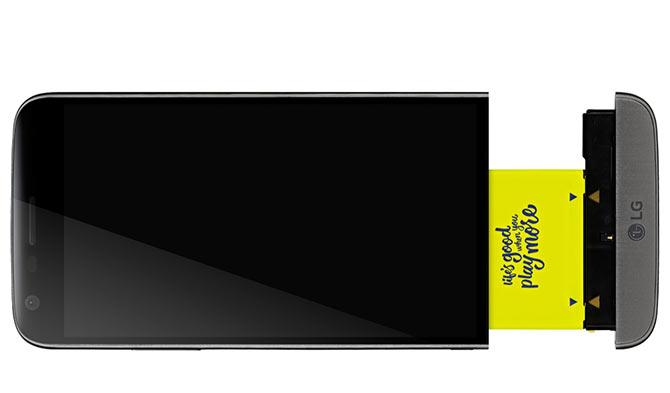 LG has thankfully included fast battery charging Quick Charge 3.0 technology. Getting about 80 per cent charged within 30 minutes should keep interested buyers relatively assured.
LG may also bring other accessories like LG Friends Manager, LG 360 VR (virtual reality headset), LG Rolling Bot, LG 360 CAM, LG Tone Platinum (stereo headset), LG Smart Controller, and H3 by B&O Play (in ear headphones).
By introducing a modular mobile phone, LG has taken a leap of faith and thankfully, there seems to be enough fire power with the LG G5 to rival the best. As per the speculations, the handset may cost around Rs 49,900, which seems justfied, given the modular concept.
With the IP68 certified Samsung Galaxy S7 being available with a lesser price tag, how the public reacts to this novel idea remains to be seen. 2016 truly is looking like a battle of the flagships like never before.