September 19, 2007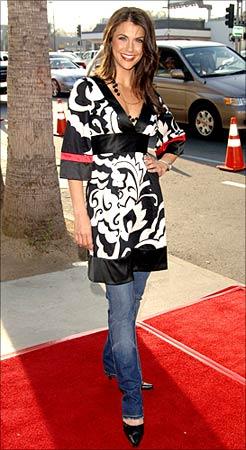 Whether you're headed to a party, dinner with friends or a date at the neighbourhood coffee shop, a tunic top on a pair of skinny jeans and wedge heels, should have you looking gorgeous with no fear of being over or underdressed.
A comfy cotton tunic works for more casual occasions, while a slim-fit shimmery option is good for a night on the town.
What's great about these is that they cover up all the little unsightly bulges beautifully and actually help you look slimmer.
You could pick up one at almost any fashion outlet for about Rs 400 upwards.
Photograph: Stephen Shugerman/Getty Images


Do you want to see your fashion fundas on rediff.com? If so, mail a pic of your favourite fashion accessory, along with a brief description of where you got it and how much you paid for it, to getahead@rediff.co.in. Make sure to include your name, age, occupation, and contact details, and we'll feature the best entries!