The fate of the remaining three World Cup matches at Kolkata's Eden Gardens looks safe after the International Cricket Council (ICC) on Tuesday said it has received an "encouraging" report from its inspection team.
In a major embarrassment that revived bitter memories of India's struggle to get Delhi ready for last year's Commonwealth Games, Eden Gardens was stripped of the February 27 India v England match last month because of a delay in construction work with Bangalore being the beneficiary.
An ICC inspection team returned to Kolkata on Monday to assess Eden Gardens' readiness for the remaining three matches at one of India's best known grounds and ICC chief executive Haroon Lorgat sounded happy with the progress.
"I have received some preliminary reports that are quite encouraging. I think the progress has been very good in the past week since we were there on January 25," Lorgat said.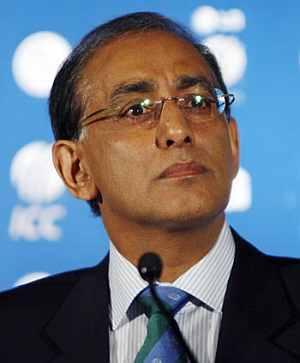 "So I envisage, in all likelihood, the remaining matches in March would be retained in Eden Gardens."
The three games still due to be held at Eden Gardens are South Africa v Ireland on March 15, Ireland v Netherlands on March 18 and Kenya v Zimbabwe on March 20.
Lorgat also ended local media speculation that the local organisers might put a request to the Indian cricket board and the ICC to move the March 6 India v Ireland match from Bangalore to Eden Gardens.
"We have not received a request of that yet. I think it would be extremely difficult...It may not be practically possible."
Lorgat also confirmed hot-spot technology, a key component of the Umpire Decision Review System (UDRS) which is making its World Cup debut this year, would not be used in the Feb. 19-April 2 event.
"We were always aware that there is a limited number of hot-spot cameras in the world and it was always going to be a case where we could not deploy it in all of the matches during the World Cup.
"So it's no surprise to us and I don't believe it a setback because the other specifications we have got is sufficient to improve correct umpiring decisions by more than five percent.
"So we are quite satisfied with other technologies available to support the umpires."
Hot-spot cameras track the ball and provide images of its contact with bat or pad.
The sub-continent has been particularly vulnerable to corruption but Lorgat sounded equally positive about a incident-free World Cup.
"We prepared very well and we'll certainly deploy people to prevent that sort of activity. Just yesterday and today the whole ACSU (Anti-Corruption and Security Unit) units have assembled and they are preparing strategies and they will be pretty well prepared to ensure it is a clean event."