The ICC on Monday barred electronic media from covering the remaining matches of the World Cup for breaching the media guidelines.
An ICC spokesman said that non-rights holders will no longer be allowed to cover the practice session or the press conferences related to World Cup for not adhering to the code of conduct and the media guidelines, which they had signed for accreditation.
The spokesman said, this will be applicable to both the semi-finals in Colombo and Mohali and the final in Mumbai.
ESPN-StarSports has the broadcast rights for the World Cup.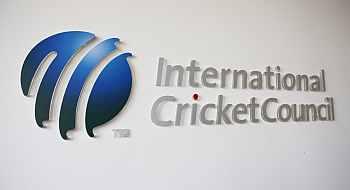 The non-rights holders (NRH) were given time till Monday night to give an undertaking that they will abide by the terms and conditions for media accrediatation, failing which they would be disallowed to cover the event.
An ICC source said there has been number of broadcast violations during the entire tournament and they have repeatedly brought it to the notice of the offenders but despite the warning they continued to breach the guidelines, promoting the game's governing body to take stern action.
The first semi-final of the WC between Sri Lanka and New Zealand will be held in Colombo on Tuesday while the high-octane second semi-final between traditional rivals India and Pakistan will be held in Mohali on Wednesday.
Meanwhile, the Broadcast Editors' Association (BEA) and the National Broadcasters Association (NBA) have decided to approach the Information and Broadcasting (I&B) ministry on the matter.
BEA President Shazi Zaman has termed the ICC move as arbitrary and an infringement of media rights.
The final will be held in Mumbai on April 2.