Former Indian skipper and chairman of selectors Gundappa Vishwanath believes that Australia will have hell to pay in Sachin Tendulkar's remaining three innings on this tour.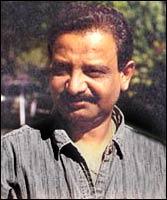 Vishwanath told rediff.com in a telephone interview, "Every great batsman has gone through a barren period in his career. Let us not forget that Tendulkar still has three innings to prove how good he is against the best side in the world."
Refusing to offer any advice to Tendulkar on how to get out of his lean patch, Vishwanath said, "How can anyone give advice to a batsman who has all the shots and is amongst the best in the world? He just has to play his own game and the runs will flow."
Vishwanath's 114 in the historic 1981 Melbourne Test, India's last victory on Australian soil before Adelaide 2003, had paved the way for the win.
The man, who was known as the Little Master along with brother-in-law Sunil Gavaskar and is now an International Cricket Council match referee, recounted his own loss of form before the Test which had seen him score a mere 206 runs in eight matches before Melbourne with a top score of 47.
"I was going through a real bad patch and was not amongst the runs," he said. "[Left-arm spinner] Dilip Doshi, who was in the squad, asked me to speak to Sir Gary Sobers to sort out my batting. Dilip and Gary had played together for Nottinghamshire and he insisted that I meet Sobers, who was living in Australia at the time."
Sobers told Vishwanath to simply concentrate on scoring his first 20 runs in the 'V'. "If I did that, he said I would get a huge score," Vishy recalled. "It was very encouraging of him to tell me that. I went out, played my natural game, and scored a hundred that helped India win the Test and draw the series."
Vishwanath believes that 114 was one of his best Test innings, more so because it came against an attack that included Dennis Lillee and Len Pascoe on Australian soil.
Vishwanath was all praise for the current Indian team touring Down Under, but refused to compare it to the team of 1981 that drew the series in Australia after being down 1-0. "This team is doing spectacularly well," he remarked. "They are already one-up against a really world-class team. After watching the first day's play at Melbourne I think we are in for a huge surprise. I don't see why India cannot win this series now."
'Dravid is special'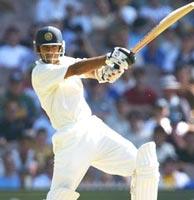 He described fellow Karnataka middle-order batsman Rahul Dravid as special and said he ranks amongst the best batsmen India has produced.
"When I, along with the other selectors, first picked Rahul for the Indian team [in 1996]," Vishwanath said, "I was sure he would prove his mettle soon. Now, after seven years, he has transformed himself into a player of special ability.
"People are comparing my innings in 1981 with his feat in Adelaide. I only scored a hundred, but Rahul got a double century and went on to finish the match, which is the hallmark of a great batsman. I think his 233 is the best away innings ever by an Indian."
Dravid's partnership with V V S Laxman was simply brilliant, Vishy said. "And to score 300 runs twice against Australia is a tremendous achievement!"