Pakistan's suspended Test captain Salman Butt said his love of cricket put him beyond thoughts of corruption and he believed he would play for his country again.
"The love of the game has brought me here and that love is bigger than anything, any corrupt thing which exists. So I believe that I will be back playing for my country again," Butt told Sky Sports on Tuesday.
"I know inside what I am made of, where I have come from and how I have played my cricket," he added.
Butt, along with fast bowlers Mohammad Amir and Mohammad Asif, faces an International Cricket Council (ICC) hearing in Doha in January, which will consider alleged breaches of its corruption code.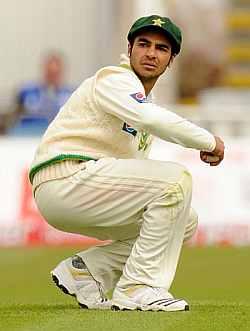 "I would like to say obviously I have not done anything such as this in all my life or my cricketing career," Butt added.
"I believe none of my team-mates are corrupt," he added.
One of Butt's lawyers said the player had sent the ICC a detailed reply to the charges against him.
"Salman Butt on December 13 has filed a detailed, comprehensive and hard-hitting, 40-page response to each and every allegation brought by the ICC with regard to spot-fixing levelled against him," Shahid Saeed said in a statement.
Aitzaz Ahsan, a former law minister and senior barrister who is also representing Butt, told Geo News channel in Pakistan that his client had a strong case.
"We have sent a detailed reply to the ICC in which we have dismissed all the allegations made against him," Ahsan said.
"He has a strong case to prove his innocence," he added.