India's two-day practice match against South Africa Invitational XI has been advanced by a day since the date clashed with Nelson Mandela's funeral on December 15.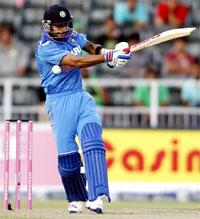 The match was scheduled to be played on Saturday and Sunday, December 14 and 15 respectively. Now it will be played on Friday and Saturday. The venue of the match remains the same -- SaharaWillomorePark, Benoni.
Mandela died on December 6 after battling numerous health issues.