Former Pakistani Test bowler Shoaib Akhtar has slammed the International Cricket Council (ICC) for their `mild rap on the wrist` to South African batsman Faf du Plessis over the ball tampering controversy, saying that the ICC 'doesn't have any guts' to show justice.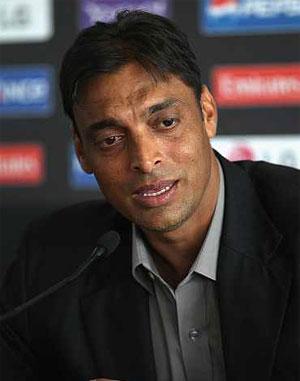 Du Plessis was fined 50 percent of his match fee after admitting to tampering with the ball during the third day of the second Test, which was won by South Africa to level the two-match series 1-1, although the team was also penalised five runs over the incident.
According to the Daily Times, Du Plessis is the first South African to be charged for ball tampering, but former Pakistan players, including Akhtar, criticised the ICC for showing leniency to the South African batsman. Akhtar said that the ICC cannot show any justice on merit as it does not have any guts to do so, and sarcastically asked the ICC to carry on showing such 'justice' in the future if another player is found rubbing the ball over his zip like Du Plessis.
The report mentioned that Akhtar was fined 75 percent of his match fee and was also banned for two One-Day Internationals for ball tampering during a series in Sri Lanka in 2003.