Suhas Salgaonkar, a 47-year-old graduate who runs a PR agency in Mumbai, says Sachin Tendulkar is the biggest reason he watches cricket
I am a fan of Sachin Tendulkar from the very beginning. I am also an ardent cricket fan and watch all cricket games. He is the biggest reason that I watch cricket.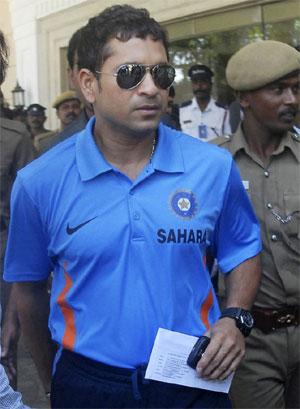 You want to know his best innings? It was the back-to-back hundreds in Sharjah. The first hundred, we qualified for the final. The second, we won the tournament. Both were against Australia, who were then World champions.
Tendulkar has played lots of memorable knocks, but the Sharjah one is the immediate recall one. He always played for the team. When he was needed to hit hard, he did; when he had to drop anchor, he did.
You want to watch a champion, then you should see the way he hammered Shane Warne, who, many think, is the best spin bowler in the world. Warne himself admitted that Sachin gives him nightmares.
Another innings of his, I remember, is when we were facing defeat against Pakistan in Chennai, I think. He batted and saved the match.
He was good in both, One-day cricket and Tests. He played only one T20 match for India. It was not his cup of tea. He did participate in the IPL, but I don't think IPL is cricket. You see a lot of boundaries, but it's more in the realm of entertainment that sport. It's like a movie.
Test cricket is the most important, the most difficult of all. I loved Sachin the most in Test cricket. A sportsman's pride is when he wears the national colours, when he is playing for his country. Sachin's pride is Test cricket.
His temperament, concentration all were enhanced in Test cricket. He had all the time in the world and how well he used that time. That's where a cricketer's class shows. And he was the classiest of them all.
He has been around for 25 years, will miss him after retirement. Everyone will!
As told to Ganesh A Nadar
Photograph: Babu /Reuters