Former New Zealand fast bowler Shane Bond has said there are just too many limited-over matches being played.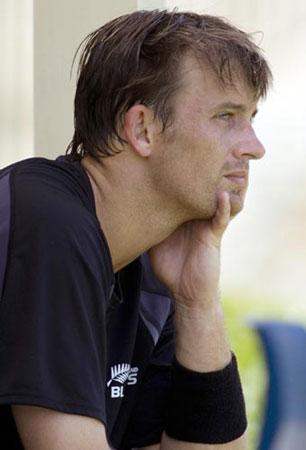 Bond felt the 2011 World Cup was overall a good show, proving that the one-day game still had a future despite mounting pressure from the T20 format.
He said there was a need to cut back on the number of matches, not only at the World Cup, but also in series between countries, to enhance the value of the game.
Bond was all in favour of a 10-team round-robin format for the next World Cup in 2015 being jointly hosted by New Zealand and Australia, Stuff.co.nz reports.
However, he joined the chorus of opposition voices to the 10 being just the test-playing nations dictated by the International Cricket Council.
He said some sort of qualifying competition must be used to give the leading associate countries, like Ireland, the chance to qualify.
"They must have a pathway to qualify if they are good enough," he said.
Bond said there was no great need to continually tinker with the one-day game.
The ICC's cricket committee proposed various changes at a meeting last week in London.