In a major reprieve for Rajasthan Royals, an independent arbitrator on Tuesday granted injunction in their favour by staying the termination of its Indian Premier League contract by the Board of Control for Cricket in India.
A legal source said that Justice BN Srikrishna, who was acting as arbitrator, held that prima facie the termination of contract by the BCCI was "illegal".
The injunction against the termination will be in effect for six weeks and the arbitration proceedings will continue in the meanwhile, the sources said.
Royals had challenged the termination before the Bombay High Court. However, the case in the High Court was kept pending as both the parties agreed to resolve the matter through arbitration.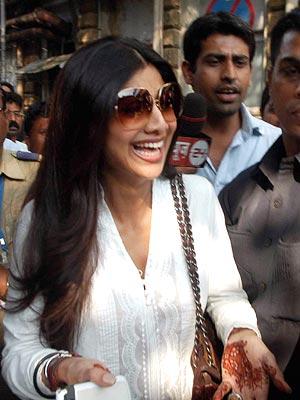 Last month, the BCCI announced that contracts were terminated with KPH Dream Cricket Private Ltd, who own Kings XI Punjab, and Jaipur IPL Cricket Pvt. Ltd, the owners of Rajasthan Royals, for alleged breach of agreement by them..
"It was unanimously decided that the Franchise agreements with KPH Dream Cricket Pvt. Ltd. and Jaipur IPL Cricket Pvt. Ltd. be terminated forthwith, based on the legal opinions obtained by BCCI in the matters," BCCI secretary N Srinivasan said in a statement.
The two franchises were alleged to have committed irregularities during the period of their contract and a showcause notice was served to them after the BCCI's Annual General Meeting in Mumbai on September 29.
'There are several irregularities and breach of terms and conditions of the (IPL) franchise agreement. All the three errant franchises need to get their houses in order before the next player auctions are held in November,' BCCI president Shashank Manohar had said after the AGM.