Poonam Pandey has posted a racy picture of herself on Twitter and dedicated it to Indian batsman Virat Kohli.
- PHOTOS: Poonam Pandey strips for Team India!
Pandey became famous when she offered to strip for the Indian cricket team if they won the World Cup. She has gained a number of fans since then.
- Poonam Pandey: Indian batsmen are like faithful husbands...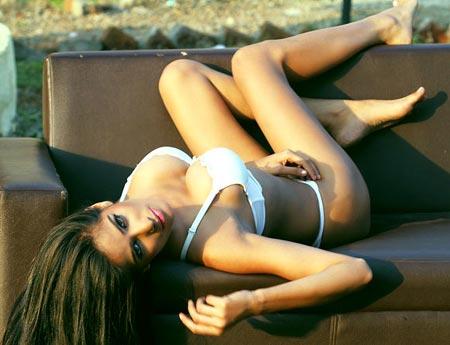 The model tweeted the latest picture after Kohli led the Indian team to victory against Pakistan with a swashbuckling innings of 183 in the Asia Cup.
"#NewPic wowwwwwwwwwwwwwwwwwwwwwwwwwwww whattta match muwaaaaah luv u virattttt #indvspak," she wrote on Twitter.
She also showed her support for the Indian batsman through other tweets.
"Highest individual score against Pakistan is now owned by Kohli… Bravo dude! #IndVsPak.
"Very well played Kohli! massive applauds to your spirit! You done us proud today and we will always remember this special innings #indvspak," she tweeted.
Photograph: Poonam Pandey on Twitter