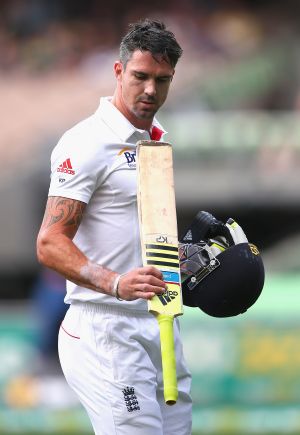 Former England captain Andrew Flintoff has said that he believes sacked batting star Kevin Pietersen has been made a scapegoat for England's Ashes whitewash after having his international career brought to an end.
The England and Wales Cricket Broad (ECB) announced the end of Pietersen's association with England earlier this week, citing a need for a new "team ethic and philosophy" after the 5-0 Test series defeat in Australia.
However, Sport24 reports that Flintoff feels that it is wrong to single out individuals and has questioned the team spirit within the England squad, saying that it is not fair that one player takes the blame for the entire fiasco and the rest of them go about their business and let him take the fall.
Flintoff also said that he would have more respect for some of the senior players if they held their hands up, rather than letting all the blame get heaped up on Pietersen.
Image: Kevin Pietersen
Photograph: Quinn Rooney/Getty Images