News Media Coalition, comprising some international and domestic news agencies, on Friday criticised the BCCI for its continued refusal to grant accreditation to certain photo agencies, resulting to the boycott of photo coverage of the ongoing India-Australia Test by sections of international media.
The NMC said in a statement that international cricket fraternity was suffering due to the media policy of the Indian Board with the India-Australia Test tour becoming the third series to India to fall victim of BCCI's decision.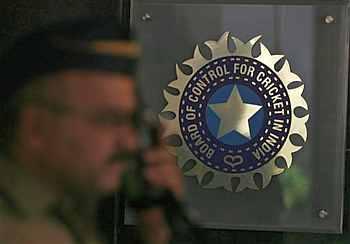 "International coverage of cricket tournaments in India will be severely limited and those that have a commercial interest in exposure through news coverage should take note.
No press photography were distributed by international news agencies during the recent England and Pakistan tours also," said the NMC in the statement.
"This results from the decision of the Board of Control for Cricket in India preventing reputable editorial photo agencies covering matches just as news organisations do at countless other events."
It said that Australian publishers did not carry pictures from the cricket venue and Daily Telegraph newspaper "mocks up a table-top game to illustrate the first day play, instead of showing the venue, crowd scenes or players".
"At a time when India wishes to secure a larger profile on the world stage, this dispute can only result in cricket and those associated with it counting the costs of lost opportunity. The BCCI shows no sign of wishing to resolve a dispute which is their making and which shows every sign of spreading," the statement said.