Banned Pakistani cricketers Salman Butt, Mohammad Asif and Mohammed Aamir have been sacked by their employee -- National Bank -- one of the leading teams in the country's domestic circuit.
The three players had their contracts terminated by the bank in backdate recently.
"Their contracts ended on 31st December, 2010 and we waited until February 5 for the decision of the International Cricket Council (ICC) anti-corruption tribunal to come out before sacking them in backdate," said Iqbal Qasim, a former Test spinner and sports head of the bank.
Qasim said the bank had waited until the decision came from the ICC tribunal before releasing them.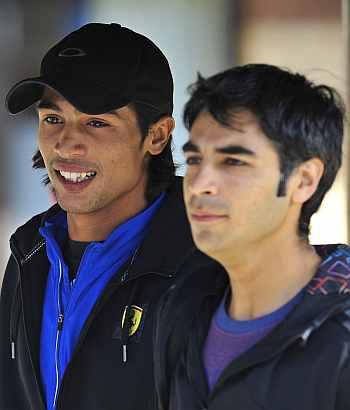 "Once they were found guilty of being involved in spot-fixing we had no choice but to release them from their contracts," he said.
Qasim, who also served as chief selector until last year, said it was a tough decision for the bank as the trio had always been cooperative and done well for the bank.
"It was a sad decision to take but once they were found guilty the bank rules say you can't employ such persons," he said.
Qasim said the bank management was also shocked when the trio was first alleged to be involved in spot-fixing.
"It was shocking for all of us to learn about this. Yes they never played many matches for the bank because of their international commitments, but when they were available, there were never any issues with them."
The Pakistan Cricket Board has said that it would soon start implementing the decision of the ICC tribunal to start having the banned trio attend special anti-corruption classes and to educate them on reforms which they must undergo while serving their bans.
During the period of their bans the three would not be allowed to take part in any cricket activity or event organised by the ICC or member boards.
Butt, however, has already sparked a controversy by signing up with a Pakistani television channel to appear as an expert during the World Cup.